Thirty-Four
Celebrating 34 years of Red Dwarf with 34 defining moments.
18 February, 2022
Can you believe it's been 34 years since Red Dwarf first hit our screens back on the 15th of February 1988? Since then, there have been a whopping 74 episodes, four novels, 21 official conventions, two US pilots, a top 20 single, and plenty more besides. To celebrate the occasion, we thought we'd attempt to run through the entirety of Red Dwarf's history to date and count down 34 things that have in one way or another defined those 34 years. It turns out that there was A LOT to choose from. So, in no particular order, here we go:
34. The Novels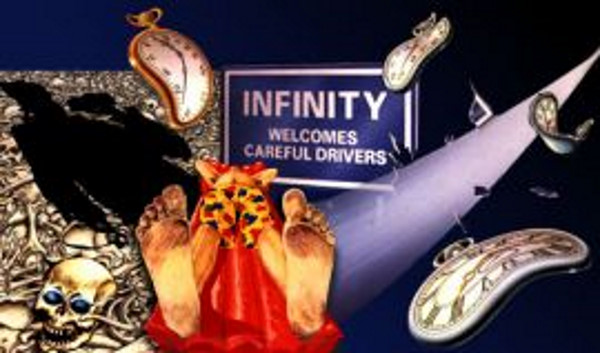 Few sitcoms have such an expansive universe as Red Dwarf, with high-concept science fiction ideas regularly proving just as important as the gags. With a show as deep and rich as this, it was only natural that the story would befit a series of novels.
Infinity Welcomes Careful Drivers by Grant Naylor was first published in 1989, and was quickly followed by Better Than Life in 1990, before Rob Grant and Doug Naylor's alternative solo sequels, Backwards and Last Human, in 1996 and 1995, respectively. With the first two novels published before the broadcast of Series IV, they offered fans a deeper understanding of both the characters and the universe by broadening the scope of the show and presenting scenarios that simply wouldn't be possible in the television version. In other words, they're essential reading for any self-respecting smeghead and a true cornerstone in the development of Red Dwarf.
Infinity Welcomes Careful Drivers and Better Than Life are still available in the Red Dwarf Omnibus edition, while Backwards and Last Human are both available as standalone books.
33. The Smeg Ups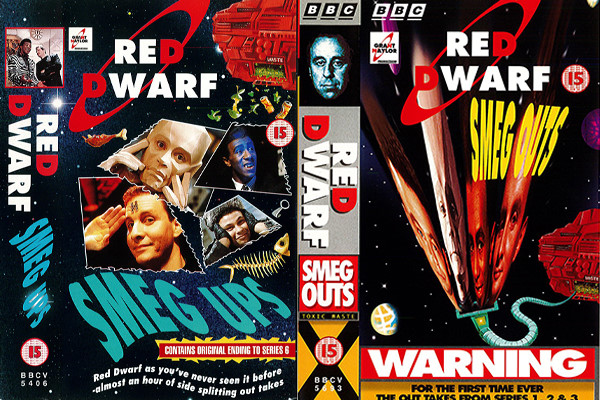 A collection of outtakes and bloopers, the Smeg Ups have been an essential part of Red Dwarf culture for over a quarter of a century, with each DVD and Blu-ray release providing an opportunity for even more hilarity. We imagine that a disproportionate number of people reading this will have found a VHS copy of either the Smeg Ups or Smeg Outs in their Christmas stocking at some point in years gone by, and that to this day, these same people still can't watch certain scenes without hearing "Noel Edmonds" or "Eeeeeeeeeextraordinary" in their heads over the scripted dialogue.
Aside from the VHS releases, the Smeg Ups and Outs were both compiled as part of the Just the Smegs DVD set, they appear on each and every series' DVD release, they featured in their own special during Red Dwarf Night, and were even released on the PSP's UMD format. Now there's a collector's item if ever there was one. If you'd like to read more about the history of these pratfalls and fluffs, you can do so in this article by Seb Patrick.
32. The Official Red Dwarf Fan Club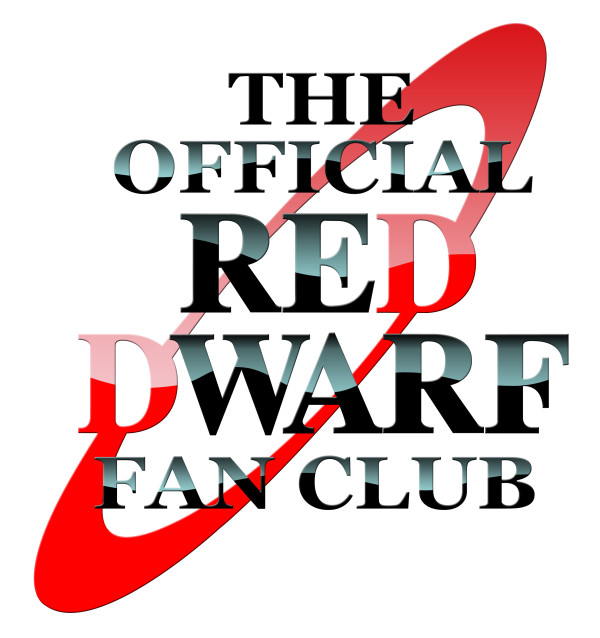 You'd be hard-pressed to find a more dedicated, hard-working, and creative bunch as the team at The Official Red Dwarf Fan Club. Established all the way back in 1990, the club was once the only real way for Red Dwarf fans to discuss the show and get their news, and the fact that this club has been around for almost as long as the show itself is testament to the quality of material the team put out there. There's been a lot of changes within the team over the years, but one thing has always remained constant: they've all been brilliant. The Official Red Dwarf Fan Club, we salute you!
Visit the team's official website for more information, including how to join.
31. Back to Earth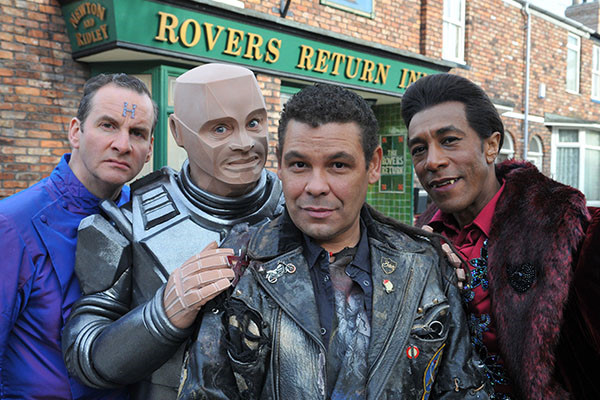 The weekend of the 10th-12th April 2009 really was a significant milestone in the history of Red Dwarf. It had been 10 years since the broadcast of Series VIII's Only The Good... and many had speculated that Red Dwarf as we knew it was over. And over it might have been were it not for UKTV, the broadcaster that picked up the show for this three-part special.
Originally conceived as the bare-bones Red Dwarf Unplugged, which would have been a one-off "clip show with a difference", it was quickly decided that if the cast were getting back together, why bother with the stripped-back format at all, and why not stage a brand-new adventure instead? It was a wise decision, and the success of the show led to a further three full series, as well as the most recent special, The Promised Land. Without Back to Earth and its fan-pleasing meta story, it's unlikely that the show would have experienced the second life it had, and that alone cements its place in the defining moments of Red Dwarf's history.
30. The Smegazines
Published by Fleetway Editions as the marketing campaign for 1992's Series V was getting into gear, The Smegazines were a dedicated Red Dwarf magazine featuring interviews and behind-the-scenes sneak peeks, alongside games, quizzes and features. The two-volume run was a hit with fans and are well worth a revisit if you can get your hands on them in the collector's market. Perhaps the most noteworthy inclusion is the original stories they featured from writers and illustrators including, among others, Colin Howard, Steve Lyons, Nigel Kitching, and Barrie Mitchell.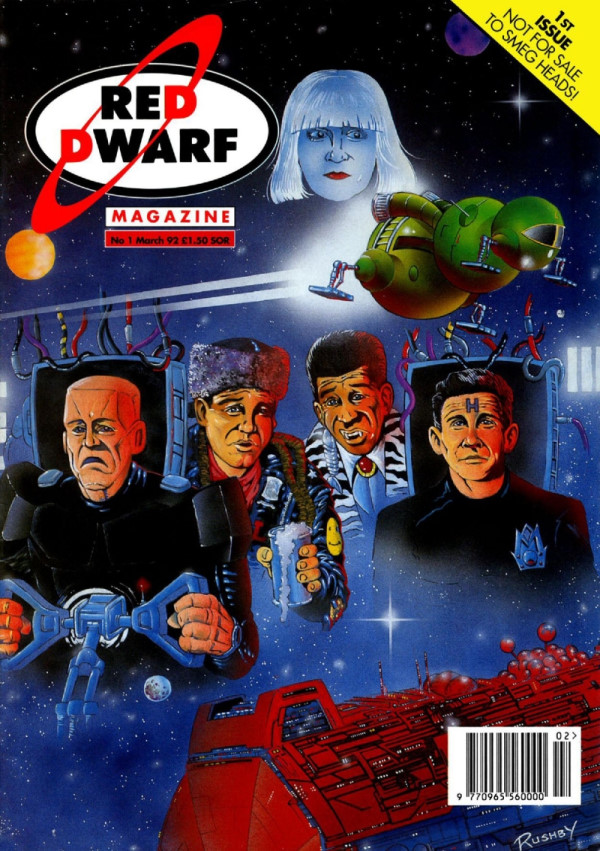 The Smegazines are currently being dissected on the excellent Dwarfcasts over at the Ganymede and Titan fan site, so if you'd like to learn more about these curious stories and articles, we recommend checking it out (if you don't mind all the swearing), and you can also read all about them in this article from Seb Patrick.
29. The Quarantine Commentaries
The world had plunged into lockdown and uncertainty was the mood of the day, but in March 2020, Rob Grant, Paul Jackson, and Ed Bye surprised us all by launching The Quarantine Commentaries, a weekly deep-dive into Series I-III complete with special guests and live Q&As. Not only was it a joy to welcome these three friends into our homes every Sunday, but these commentaries also offered a previously unheard-of level of access to the creators that was unusual not just in terms of Red Dwarf, but in fandom in general.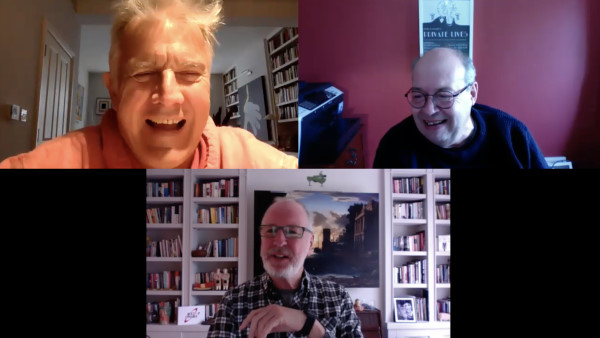 The experimental format soon expanded and even saw the performance of original stories with casts including Chris Barrie, Hattie Hayridge, Robert Lindsay and Frances Barber, before expanding even further with the introduction of Lockdown Theatre, an online theatrical marvel that ran for five shows and raised just under half a million pounds for arts and sports-based charities. It's difficult to overstate just how welcome each and every one of these shows was during such difficult times, and if you'd like to revisit them, The Quarantine Commentaries are all still available to view for free on YouTube.
28. The Fan Sites
Online fan discussion has contributed a lot to our community over the years and it's only right to recognise the sites that facilitate it. Often insightful, frequently funny, sometimes humbling, and not always kind, Red Dwarf fan sites are some of the best fan sites around. In an era where much of fan culture is under fire amid claims of toxicity and bullying, we feel that we've fared pretty damn well in this department, and we're proud of the culture our shows have helped to develop online.
With many fan sites now producing dedicated podcasts such as Shipwrecked and Comatose, Ganymede and Titan's Dwarfcasts, and Gazpacho Soup's The Garbage Podcast, we're excited to see what develops in this area, and there's plenty of room for more to emerge. To each and every one of you who has created or participated in a Red Dwarf fan site over the years, our sincere thank you for caring enough about our show to do so.
27. The Merchandise
The sheer scope of merchandise that has been released over the years deserves an article all to itself, but suffice to say we've been treated very well in this department. From logo themed belt buckles and pin badges, through to intricate Kryten models and Starbug playsets, the world of Red Dwarf merchandise has been rich, varied, and still holds sway over collector's markets to this day.
We were recently contacted by Calian Hazell on social media who has been cataloguing their collection as part of their Red Dwarf museum. We love seeing these reminders from the past, so if you have some weird and wonderful merchandise, we'd love to see some of your pictures over on Twitter. For our money, the weirdest piece of merchandise ever released was Rimmer's tool kit, which was essentially a collection of screwdrivers in a leatherette wallet that was accompanied by a JMC ship issue condom. The 90s were odd, weren't they?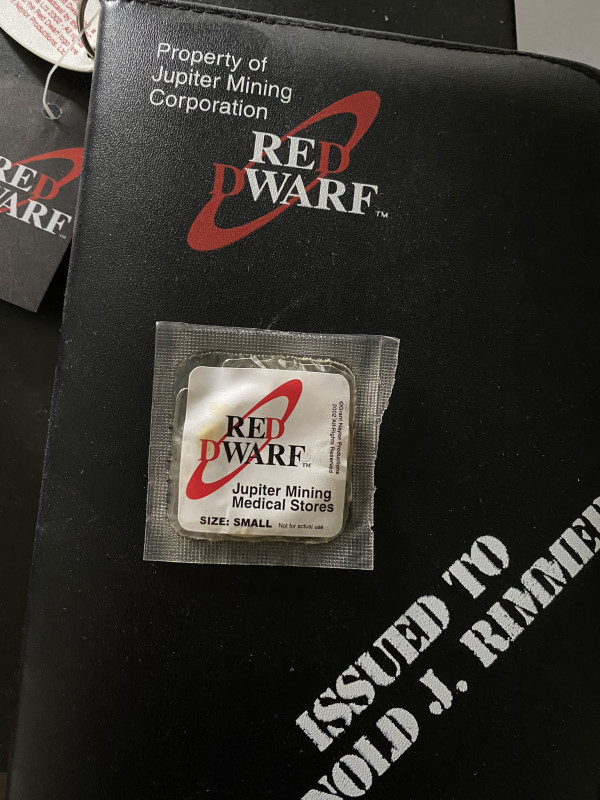 26. Dave Hollins: Space Cadet
Okay, we admit it, this is a bit of a cheat as it didn't technically happen within the 34 years we're covering here, but no meander through Red Dwarf's history would be complete without at least one mention of this series of sketches. A recurring character in Rob Grant and Doug Naylor's radio sketch comedy, Son of Cliché, Dave Hollins: Space Cadet contains the kernel of the idea for Red Dwarf in its very DNA. Featuring the voices of Nick Wilton as the eponymous hero and a certain Chris Barrie as his computer, Hab, this series of five science fiction comedy sketches lodged in the brain of their creators and led them to wonder, "could we make an entire TV show out of this?" It turns out they could.
The series really is worth seeking out if you can get your hands on it, as even without the obvious Red Dwarf connections, all the sketches really do hold up today, offering far more to the modern listener than much archive radio content from the time. And for those of us who love the genre, the story didn't stop there, because Rob Grant's latest radio series, The Nether Regions, co-written with 2point4 Children's Andrew Marshall has just concluded its first full-series run on BBC Radio 4, and you can also check out Rob and Andrew's previous radio outing, Quanderhorn, as part of this bumper, special-features packed Collexion on Audible. We will of course bring you more news on repeat runs of both series as they happen.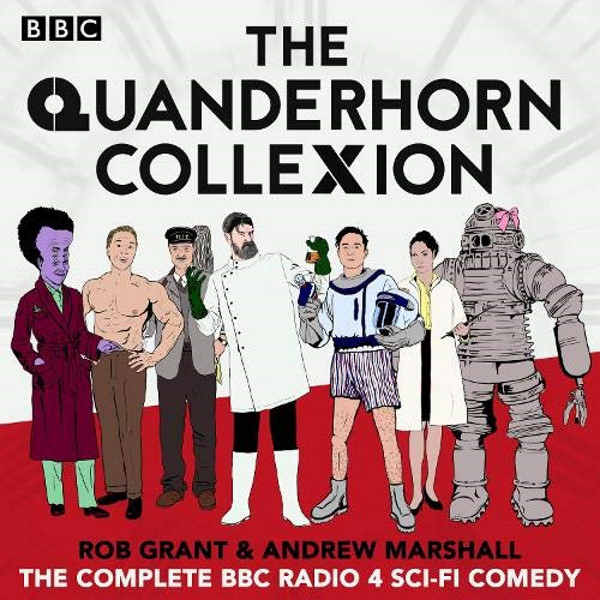 25. The DVDs and Blu-rays
Red Dwarf Series I was first released on DVD in November 2002 and Series II followed in February 2003. The February/November release schedule continued through each subsequent series and culminated with the release of Series VIII, slightly later in March 2005. Made under the watchful eye of then-reddwarf.co.uk editor Andrew Ellard, they were seriously complete packages, packed with animated menus, bespoke documentaries, deleted scenes and smeg ups. While this may seem commonplace now, it was innovative stuff at the time and provided fans with brand-new, never-before-seen footage during the sizeable gap between Series VIII and Back to Earth.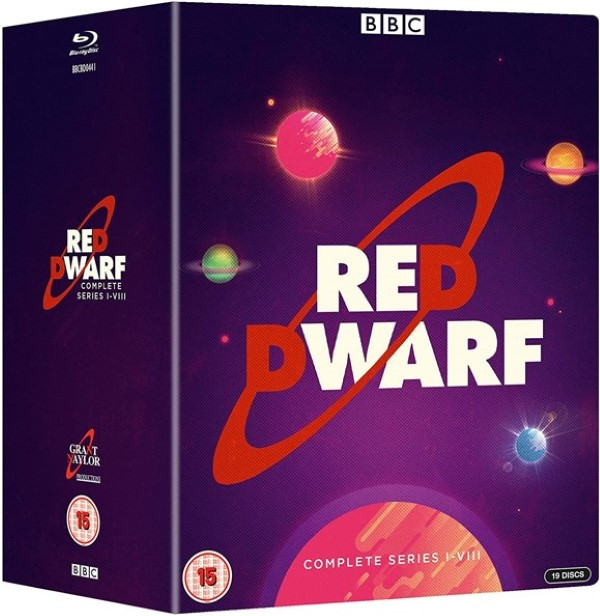 Following his work on reddwarf.co.uk. Andrew became a successful script editor and writer and now even has his own shows in the form of CBBC's Nova Jones and the upcoming ITV2 comedy Deep Heat. And it's not hard to see why. With the talent and dedication he put into these releases it was obvious that he was destined for big things. All of the special features from across this initial DVD run, complete with all 52 episodes from the BBC era (and the extras from The Bodysnatcher Collection, another superb set) were collated and released as part of the Complete Series I-VIII Blu-ray set in January 2019.
You can buy the Complete Series I-VIII Blu-ray box set here, along with DVD and Blu-ray releases on Back to Earth, Series X-XII and The Promised Land.
24. The Cast
What is there to say about the Red Dwarf cast that hasn't already been said? A dancer, an impressionist, a poet, a stand-up comic, a hippy, and another stand-up comic, they really are the best of the best, aren't they? And when it comes to "things that define Red Dwarf," well, this lot really are it. It's perhaps surprising to note that the only cast members to appear in every episode are Craig Charles and Danny John-Jules, but regardless, the impact made by the entire cast has been both career and era-defining. A big thank you to all of them. We couldn't have asked for better.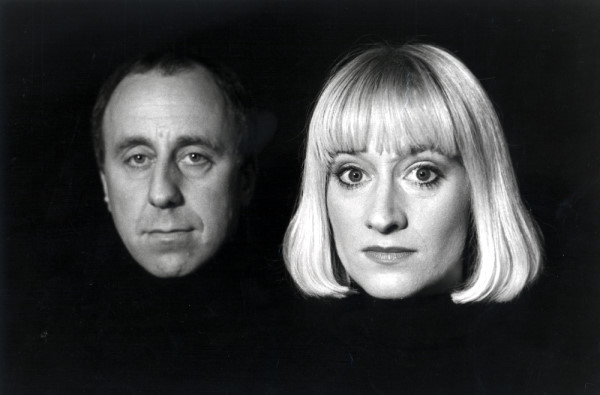 23. Tongue Tied
Originally a brief sketch filmed as an introduction to Series II's Parallel Universe, Tongue Tied has since taken on a life of its own. With music by Howard Goodall and lyrics by Rob Grant and Doug Naylor, these days a Dimension Jump convention isn't really a Dimension Jump convention without a few bars of this classic performed live by Danny John-Jules.
Musical outings have been a staple of Red Dwarf over the years, with The Rimmer Munchkin Song from Series VII's Blue also holding its own alongside alternative outro recordings for the likes of Series IV's Dimension Jump and Series VI's Gunmen of the Apocalypse, but it's Tongue Tied that truly lodged as the show's defining ear worm. Released as a single by Danny John-Jules in 1993, it got to number 17 in the charts.
22. Dimension Jump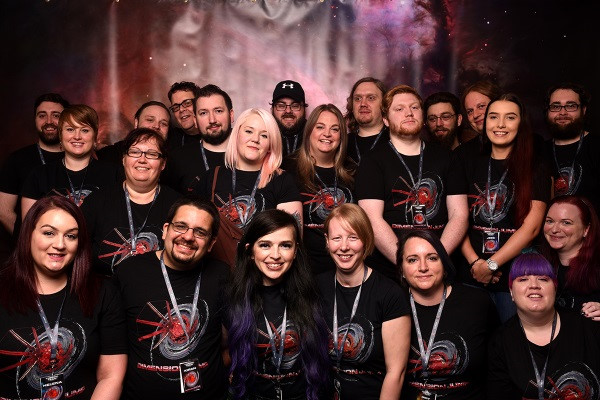 Whether you're a veteran attendee or a first-time guest, the Official Red Dwarf Fan Club's Dimension Jump conventions have always been welcoming, must-attend weekends. With an impressive 21 events held so far, in locations including London, Coventry, Liverpool, Daventry and Nottingham, Dimension Jump conventions are now world famous for their unprecedented access to guests, their packed schedules, and have been responsible for life-long friendships, marriage proposals, and even births.
With the only possible regret being the bar bill, these conventions have long been amongst the most looked-forward-to events outside of an imminent new series or special. You can read all about conventions past in our reports section, and keep an eye on The Official Red Dwarf Fan Club's website and social media for details about any upcoming events.
21. The Audiobooks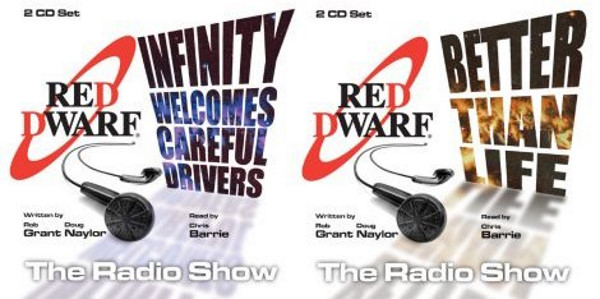 If you're the type of fan who can't read Infinity Welcomes Careful Drivers or Better Than Life without hearing Chris Barrie's voice in your head, then you're likely one of the many fans who grew up listening to the unabridged Laughing Stock audio cassette collections.
As already discussed in the novels section above, the Red Dwarf novels are just as important to the show's lore as the episodes themselves, and in our view at least, these recordings are the definitive way to experiencing them. Abridged versions of Last Human read by Craig Charles and Backwards read by Rob Grant were also released, but unfortunately, they were never given the full-recording treatment, and as such, the two editions featuring Chris' vocal talents really are the standouts, providing just as an enjoyable experience as watching your favourite episode.
Infinity Welcomes Careful Drivers and Better Than Life, both read by Chris Barrie, are available to download and listen to now on Audible.
20. Red Dwarf USA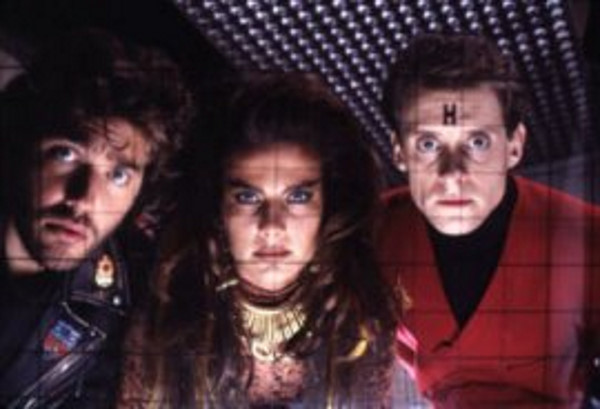 People get sniffy about the two Red Dwarf USA pilots that were made in 1992, but in the opinion of this writer, this was a bold and inventive creative endeavour, and it would have been fascinating to see how this would have developed. The combined pilots starred Robert Llewellyn, Craig Bierko, Chris Eigeman, Hinton Battle, Jane Leeves, Anthony Fusco, and Terry Farrell, and neither was ever broadcast. The only current way to see these experiments are via various bootlegs that have made the rounds at conventions over the years, as well as the numerous YouTube uploads that we wouldn't dare to bring to your attention for fear of angering the Universal Gods. And the worst news of all? Well, if the following tweet is correct, we're likely never going to see either pilot as they were meant to be seen, and that is nothing but a shame.
Sad to say there'??s a strong possibility that the master tapes for the American Red Dwarf pilot were burned up in the 2008 fire at Universal.

As it was never broadcast, the clips we ordered up for the DVD doc *might* be the last high-quality copy of any of its scenes out there...

— Andrew Ellard (@ellardent) August 24, 2020
19. Does anyone want any toast?
Hardly a day goes by on social media when we're not asked this question. Other favourites include "step up to red alert," "so what is it?", and we've had more referrals to Italian fridge manufactures than most Italian restaurant chains. And you know what, we still love it.
Over the years, Red Dwarf has contributed to the lexicon, and these phrases offer a shared understanding between fans from all over the world. Whether your choice of quote is a deep cut or an old favourite, we always appreciate it. Keep spreading the Gospel of Smeg, folks. We appreciate each and every one.
18. The VHSs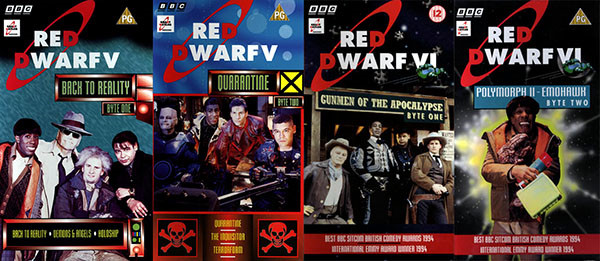 While the fuzzy, blurry medium may have been long displaced by shiny discs and streaming, we're almost certain that these editions will be the very first Red Dwarf memories for many reading this. With each series split across two cassettes (or three for the standard Series VII release), collecting the VHSs was a rite of passage for many Red Dwarf fans, with the most popular kid at school often being the one that had the most editions for their friends to go round and watch. We personally know of quite a few Red Dwarf fans that have been unable to throw out their VHS collections, despite them sitting in a box, or on a shelf, unwatched and gathering dust, ever since the advent of the DVD. And, you know what, we get it. If you'd like to reminisce over the cover designs for the VHSs, then check out this article by Seb Patrick.
17. UKTV
Since 2009, UKTV has been a big part of the Red Dwarf family, and a huge contributor to its continued success. As the company behind Back to Earth, Series X, XI, and XII, The Promised Land and The First Three Million Years, UKTV have been instrumental in securing Red Dwarf's second life on Dave, introducing brand-new fans and satisfying long-term Dwarfers in the process. With a slate of programmes that includes Zapped, Meet the Richardsons and Modern Life is Goodish, we're proud to be a part of it.
You can still catch up with Red Dwarf X, XI and XII, as well as The Promised Land and The First Three Million Years on UKTV Play.
16. Back to Reality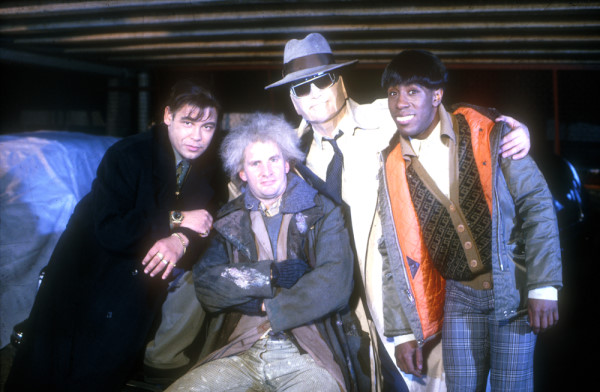 Picking one episode of Red Dwarf to single out for praise feels a little redundant, packed as each one is with inventiveness, charm, and wit, but Series V's Back to Reality really does seem to be the fan favourite, and if only for that reason alone, it deserves its place in this list.
Back to Reality is the episode that tops the most polls, and, aside from The End, probably influenced more subsequent episodes than any other, with Emohawk: Polymorph II, Back in the Red Part Two, and Back to Earth all referencing the episode in one way or another, either as direct sequel or homage. With its story involving the crew waking to find themselves as alternative personalities that are culpable in the maintenance of a dystopian state, Back to Reality really is Red Dwarf firing on all cylinders. If you'd like to revisit the episode, you can do so by purchasing The Complete Series I-VIII Blu-ray box set, or by taking advantage of one of the various streaming or downloading options.
15. The Re-Mastered Project
In retrospect, maybe this wasn't everyone's cup of tea, but in an age when even Spielberg and Lucas were going back and fiddling with their masterpieces, why shouldn't Red Dwarf have a go? For those not in the know, the Red Dwarf Re-Mastered project was an attempt to streamline the show for international audiences with brand-new special effects, a smattering of new footage, and a couple of tidy ups in the editing department. The results were... well, can we all agree on mixed?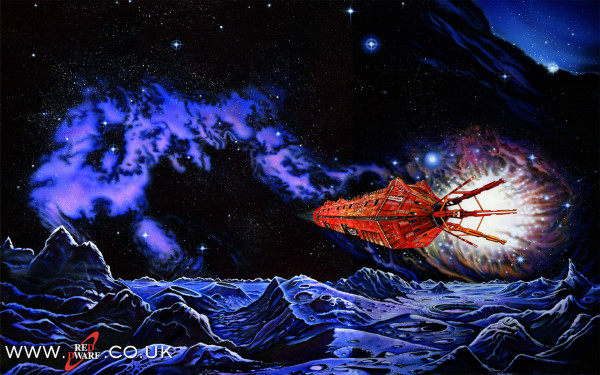 Polymorph got a new ending, the main titles were given an overhaul, and both the Red Dwarf ship and Blue Midget were completely redesigned. While the project was ultimately shelved after Series III, this nonetheless remains an interesting period in the show's history that resulted in a very nice VHS box set. If you're interested in learning more about the Re-Mastered project, the disc of extra features that was produced to accompany the now out-of-print Bodysnatcher DVD set is included in the Complete Series I-VIII Blu-ray box set.
14. The Expanded Universe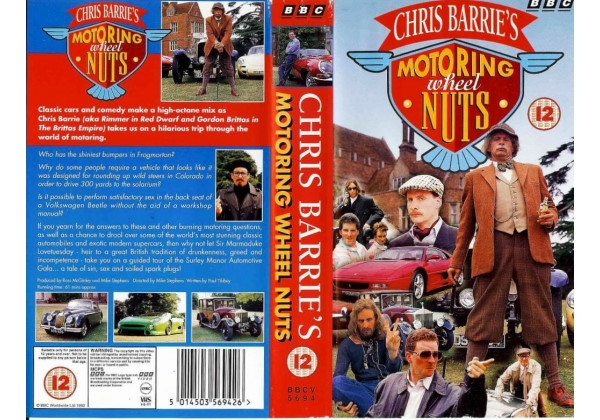 While we'd all love the Red Dwarf cast to spend their every waking moment making more and more Red Dwarf, they do unfortunately have other commitments. From the weird and wonderful to the downright bizarre, the Red Dwarf cast have given us some great entertainment over the years and they're showing no signs of slowing down. Our favourites include Robert Llewellyn's entertaining and GNP-produced technical guidebook, I-Camcorder, and his brief role in the Lucio Fulci-inspired splatter-fest, Here Comes Hell; Craig Charles' spooky encounters with Mr Pipes in Ghostwatch; and Danny John-Jules' blink-and-you'll miss him cameos in Little Shop of Horrors and Scum. And that's before we've even considered The Brittas Empire and I, Lovett.
At the time of writing, Robert Llewellyn is an electric vehicle pioneer, and you can watch his original content here; Danny John-Jules is on stage and receiving rave reviews for his performance in The Da Vinci Code, you can find all his upcoming dates here; and Craig Charles continues to strut his funky stuff in The Craig Charles Funk & Soul Club, and you can find everywhere you can see him here.
13. Holly Hop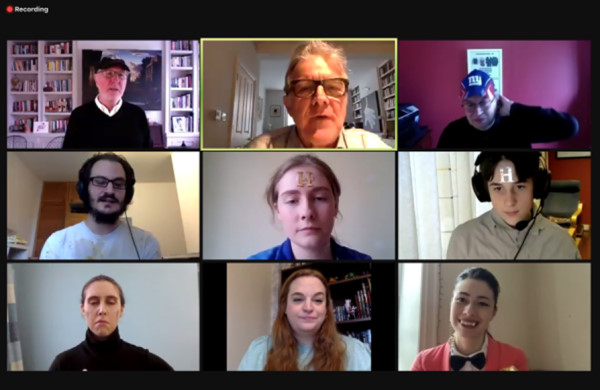 Like the aforementioned Quarantine Commentaries, Holly Hop 2021 was a similar attempt to counter the effects of a world-wide pandemic, that had understandably delayed the planned Dimension Jump convention. A weekend-long, non-stop extravaganza of online Red Dwarf content packed with games, guests, quizzes and more, the guests included Mac McDonald, Robert Llewellyn, Mark Dexter, Norman Lovett, Matthew Clark, Colin Howard, Hattie Hayridge, Paul Jackson, Ed Bye, Rob Grant, Chris Barrie, and Tony Hawks.
The event also featured the premier of Into the Gloop, Rob Grant's first new Red Dwarf script since Out of Time. Produced by Paul Jackson and directed by Ed Bye, the story featured Harmony Hewlett and Loïc Baucherel as Rimmer, Raph Clarkson as Lister, Nikola Skalova as the Cat, and Ellie Griffiths as Kryten. The show itself has never been repeated, but you can read the script here.
Holly Hop 2021 was a smash hit from start to finish. We don't yet know if the Fan Club are planning any follow ups or if this was a one-off event, but one thing's for sure, the team put on one hell of a great show. You can read a full report from the weekend here.
12. The First Three Million Years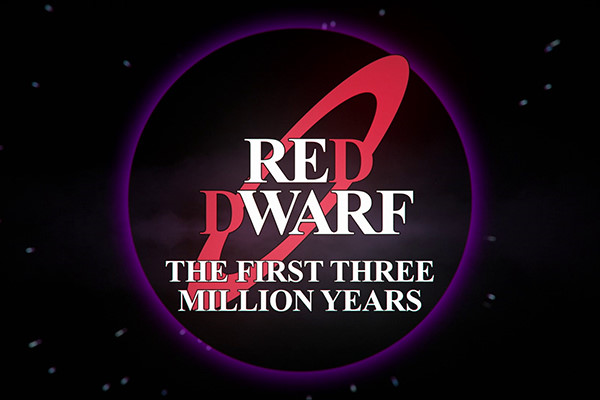 Announced at the same time as Red Dwarf: The Promised Land, Red Dwarf: The First Three Million Years was a three-part retrospective documentary that drew upon archive footage and brand-new interviews, to take us on a 32-year journey from Red Dwarf's origins as a pilot script written by two Mancunians in a Welsh cabin, all the way through to the smash hit that was the feature length special - The Promised Land. Along the way we were shown the scripting process, the multiple rejections, the casting, and received detailed insights into model making, music creation, costume design and effects.
With contributors including Craig Charles, Chris Barrie, Danny John-Jules and Robert Llewellyn, along with key guest cast and the behind-the-scenes creators and crew, this was the story of how the show came to be the success it is, told by the people who made it happen. It was the first time a retrospective documentary was made about Red Dwarf for television since the BBC's Comedy Connections episode in 2004; and before that, the Red Dwarf Night documentaries of 1998. You can watch the full series on UKTV Play.
11. The Theme Tune
Written by Howard Goodall and performed by Jenna Russell, Red Dwarf's closing theme tune really is up there with the best of the best, even giving The Prisoner and Maid Marian and Her Merry Men a run for their money. The lyrics famously baffled creators Rob Grant and Doug Naylor when they first heard them, due to how little relevance they actually have to the show, but Howard was certainly correct to stick to his guns, and the simple act of hearing "It's cold outside" is still enough to start an involuntary singalong, even amongst those with very little knowledge of the show.
The theme tune also provided us with one of the best pieces of trivia we've come across in a long time too. Did you know that the opening theme also has lyrics? We didn't either until this story broke back in 2016 when they were discovered by a fan named Darrell on the Ganymede and Titan forums. Enjoy getting your head around that one if you haven't already.
You can find several collections of Howard Goodall's Red Dwarf music, including his unused cues from Series XII on your musical streaming service of choice, and if you'd like to hear more, why not check out the Quarantine Commentaries Music Special.
10. The Guest Cast
The chemistry of the main cast is often the go-to explanation quoted for the success of Red Dwarf, but no less important over the years has been the guests cast. With memorable roles for the likes of Geraldine McEwan, Brian Cox, and Clare Grogan, it's been a star-studded affair from its early outings, right up until the present day.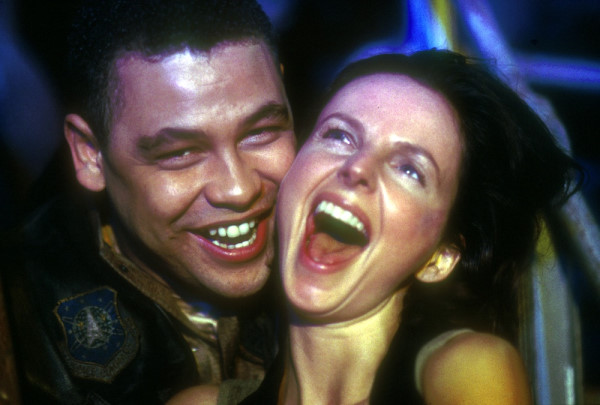 There are simply too many to go into for the scope of this article to handle, but special mention to some of our favourites include Mark Williams' Danish moron Petersen, the late Stephen Critchlow's 3D printed monstrosity, Captain Herring, and the incomparable captain of the ship himself, Mac McDonald's Hollister. As we say though, this is only scratching the surface of the assortment of talent that has appeared in the show over the years. For more information on Red Dwarf's guest cast, take a look at our Complete Guide.
9. The Tie-in Books
From behind-the-scenes guides such as Joe Nazzaro's The Making of Red Dwarf and Bruce Dessau's The Official Red Dwarf Companion through to in-universe spin-offs such as Paul Alexander's Log No. 1996 and The Red Dwarf Survival Manual, we have always been well catered for when it comes to books. It's true that it's been some time since we were treated in this department, but the back catalogue offers more than enough for the collector to sink their teeth into, with the above being further complemented by script collections, quiz books, four editions of The Programme Guide and even a roleplaying game.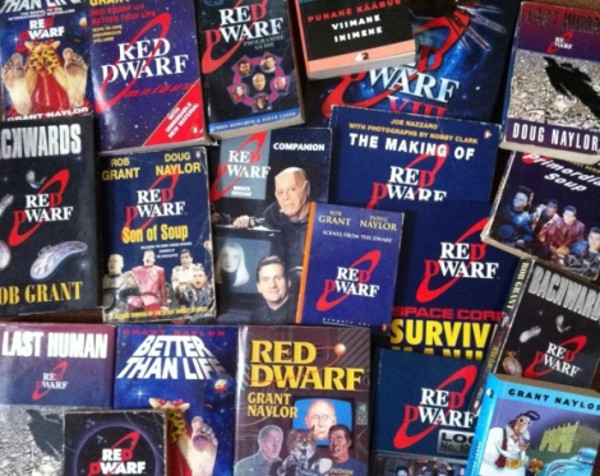 If you're interested in a complete overview of Red Dwarf in print, then this 2013 article from Seb Patrick will satisfy all your needs.
8. Red Dwarf Night
At our ripe old age of 34, a tenth anniversary celebration seems a little quaint, but back on Valentines day 1998, it was a different story as legions of happy fans eagerly awaited the start of BBC 2's Red Dwarf Night.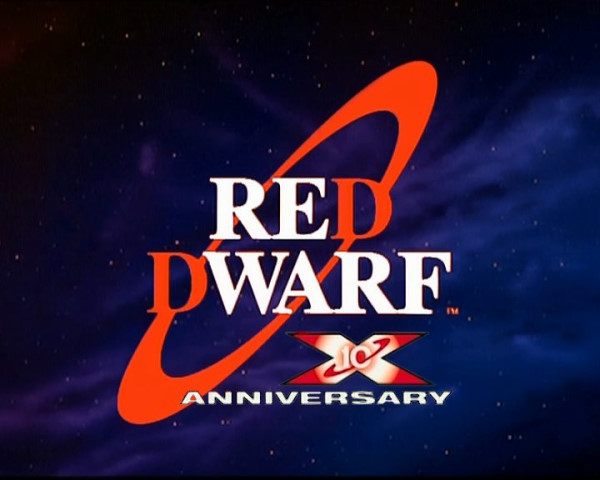 Introduced with links by Patrick Stewart, the evening's schedule included Can't Smeg, Won't Smeg, a spoof edition of Can't Cook, Won't Cook, which featured Ainsley Harriott leading the cast, in character, through a competitive cook-off; a Smeg Ups compilation with brand-new links recorded by Craig Charles, Robert Llewellyn and Chris Barrie; a special edition of University Challenge presented by the late-great Bamber Gascoigne and featuring the main cast against a team of fans; and The Red Dwarf A-Z, a half-hour documentary where celebrity guests such as Stephen Hawking and Terry Pratchett explained their appreciation of the show. Closing with a repeat of Gunmen of the Apocalypse, followed by the premiere of The End: Remastered, it really was a night to remember.
All the original shows, with the exemption of Universe Challenge, featured on the DVDs, which are also now available on the Complete Series I-VIII Blu-ray.
7. The Promised Land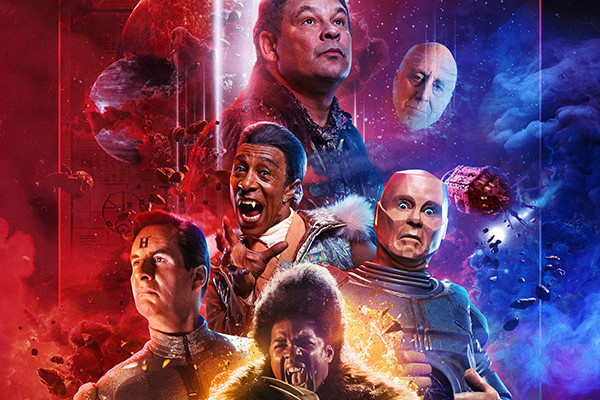 Red Dwarf: The Promised Land remains the most recent original Red Dwarf story in TV form to date. Reuniting the main cast with writer/director Doug Naylor a full 32 years after the broadcast of the very first episode, the story revisits one of the plot threads that was originally conceived in Series I: the Cat Race. Breaking all the records for UKTV upon broadcast, the show was loved by fans and critics alike. Nominated for a Best Production Design award in the Light Entertainment TV Programme category at the British Film Designers Guild awards 2020, The Promised Land was not only the highest rated show on Dave in 2020, but their highest rated show for seven whole years.
You can still watch The Promised Land on UKTV Play or purchase the Blu-ray and DVD from all good retailers.
6. reddwarf.co.uk
Just over 21 years ago, web developer Andy Neale started to work on reddwarf.co.uk and he hasn't stopped since. The site launched in December 2000 and he's been working behind the scenes to upload brand-new content at 11.30am every Friday for the duration. With the site now old enough to drink in most USA states, it's been with us through all the Red Dwarf news from the last 21 years, providing over 330 interviews, features, and quizzes, and has even hosted exclusive content such as the script for Rob Grant's Into the Gloop and Andrew Ellard's Prelude to Nanarchy web comic. As for the writers, there's only been three: Andrew Ellard, Seb Patrick, and Curtis Threadgold. Here at GNP, we're all pretty proud of it, so we hope you'll forgive us this brief moment to blow our own trumpet and include the site in this list.
If you'd like to make a donation to the Trussell Trust in Seb Patrick's memory, you can do so here.
5. Red Dwarf: The Movie
We know, we know, this never actually happened but we thought it was such an interesting part of our history that it deserved mentioning here. And after everything we got with The Promised Land, well, the memory isn't quite so painful to revisit these days.
Those of a certain vintage will have followed the news of Red Dwarf: The Movie on this site. We published storyboards, synopses, interviewed the cast, speculated endlessly, and at one point, it was even rumoured that Madonna was involved. It was all just so exciting... But alas, the project never really got beyond the readthrough stage.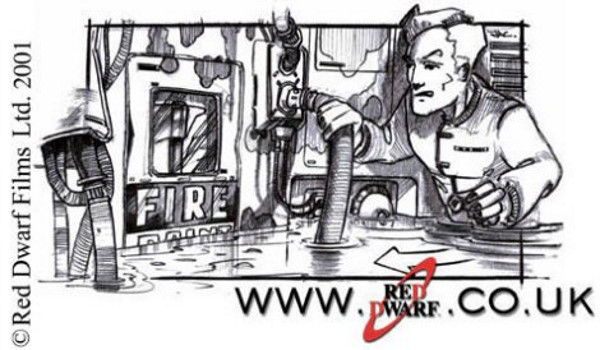 It's worth remembering though that all this speculation about the film took place long before the days of Dave and UKTV's involvement, so considering what we did get, perhaps it worked out for the best in the long run. And who knows, if the multiverse theory is correct, maybe there are alternate versions of us in different dimensions that got to see it. We hope they're very happy. Smegheads.
4. Beat the Geek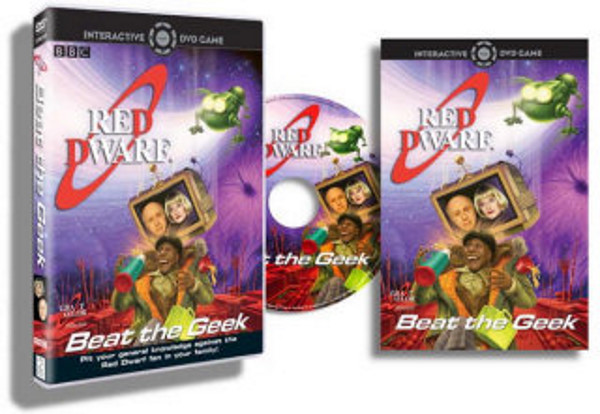 Featuring brand new material recorded by Hattie Hayridge and Norman Lovett, Beat the Geek was a 2006 "interactive DVD experience" that sought to pit Red Dwarf fans against their family and friends in a series of show-specific or general knowledge-based quizzes. With three game modes, five bonus games, and a lovely booklet full of hints and trivia, these days the set is perhaps best remembered as an interesting curiosity of its time, but you've got to agree, if this was given the 21st century treatment and converted into a nice mobile game, you'd be all over it wouldn't you?
Among the other Red Dwarf games and apps that have existed over the last 34 years, special mention also goes to the Series XI and XII mobile games that were developed by GameDigits to accompany the two series. Both of these games have now been discontinued, however, over on our games section you can find an array of speciality quizzes, as well as Geek Chase and the Polymorph Game.
3. The Crew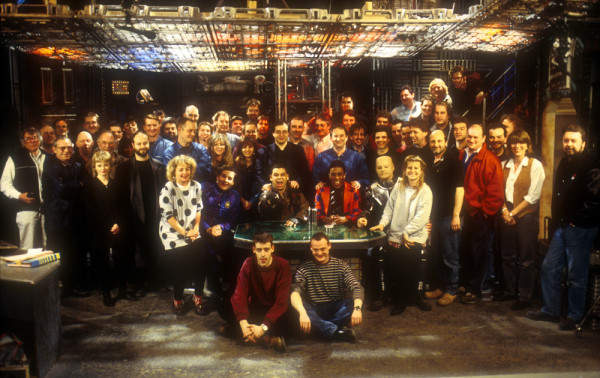 Whether it's the writing, the production design, the music, the costumes, the direction, the model work, the production management, or the sound mixing, there are a lot of people involved in making an episode of television as complicated as Red Dwarf, and it would be remiss of us not to mention the sheer hard work and dedication of everyone behind the scenes. As with more than a few sections of this article, looking in detail at everyone involved in the making of an episode of Red Dwarf is beyond our scope here, but if you have a few moments to spare, we recommend taking a look at the Complete Guide and checking out those names. You might even spot a few that aren't even in the credits as broadcast.
2. Series I, Episode I: The End
It really has been 34 years since this episode was first broadcast. 34 years.
From a small BBC studio in Manchester, this modest sitcom steadily grew from an idea that commissioners simply didn't want, to one of the most successful and innovative British TV comedies of all time. We put the following tweet out on Tuesday and were simply blown away by the response:
'??To Ganymede and Titan, yes sir I'??ve been around'?¶'??

It'??s 34 years today since Lister sang those words in the very first episode of #RedDwarf and Rimmer threatened to hit him over the head with a welding mallet.

Happy 34th birthday to #RedDwarfhttps://t.co/jDiYjy7zAKpic.twitter.com/dmVo8JVb6S

— Red Dwarf (@RedDwarfHQ) February 15, 2022
The devotion that Red Dwarf fans have for this show is truly humbling and we couldn't be more grateful. When The Promised Land was broadcast in April 2020 it pulled in a record-breaking 2.02 million viewers, and while we'd like to thank each and every one of those people, the truth is that it's not quite as easy as that. So, let's simplify things, shall we?
The most defining element in the history of Red Dwarf is...
1. You
Let's face it, if you've got this far into this article, then you're our kind of people, and exactly why we made the show. Whether you've been with us for every one of these 34 years or you've just got on board, we want to let you know that we really appreciate your support, and that's because Red Dwarf fans really are the best fans in the world. You're so much more than "people we met."
So, thank you.
Sincerely.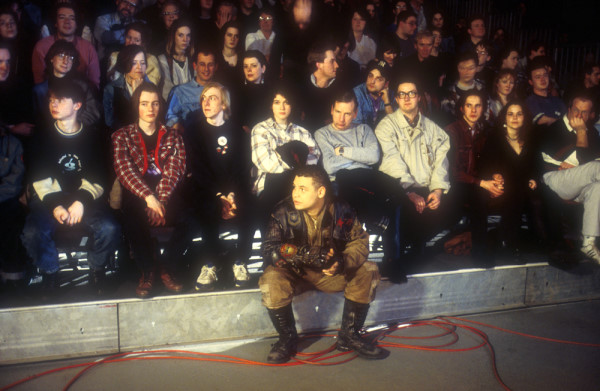 All that remains to say is that that just about wraps up 34 years of defining moments. Was there anything we missed? Is there a moment from Red Dwarf's history that you're just dying to remind us about? If so, why not drop us a message over on Twitter to let us know.
Come back next week for more Red Dwarf news and updates.