Dodger
Danny John-Jules' latest screen role.
4 February, 2022
If you thought his starring role in the touring stage production of The Da Vinci Code was all you were going to see of Danny John-Jules this month, then think again, because the prolific feline is returning to TV with a guest appearance in CBBC's new children's comedy, Dodger. 2022 really is turning into the Year of the Cat, isn't it?
A modern reimagining of the Charles Dickens' classic, Oliver Twist, the series, which is premiering this Sunday, also stars Christopher Eccleston, David Threlfall, Saira Choudhry, and Billy Jenkins. Here's the trailer and synopsis:
Ducking and diving through the tough London streets, trying to keep one step ahead of the law - hold onto your top hats, Dodger and the gang are in for one heck of a ride!
Dodger follows the exploits of the infamous pickpocket, The Artful Dodger and his gang as they find ingenious ways to survive the grim and exploitative conditions of early Victorian London in the 1830s.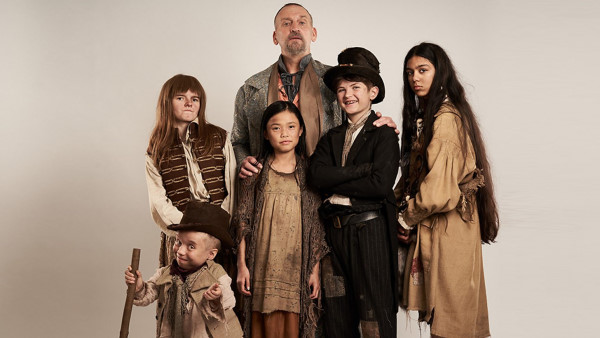 We don't know much about Danny's role just yet, but with his previous children's TV outings including memorable appearances in The Demon Headmaster, The Story Makers, and, of course, Maid Marian and Her Merry Men, we're sure it's going to be well worth tuning in for.
The series is written by Rhys Thomas and Lucy Montgomery, and the first episode will be shown at 5.30pm this Sunday on both CBBC and the iPlayer.
Find out more about Dodger on the show's website.