The Da Vinci Code
Everywhere you can see Danny John-Jules' villainous on-stage performance.
21 January, 2022
We're sure that many readers of this site will have been keenly awaiting Danny John-Jules' starring performance in the stage adaptation of Dan Brown's The Da Vinci Code. Well, we're delighted to report that the show is now in full swing and that tickets might even be available for a theatre near you.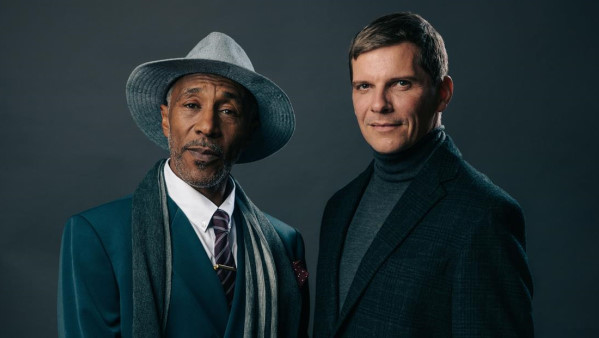 Danny stars as the villainous Sir Leigh Teabing in the touring production, the role first performed by Sir Ian McKellen in Ron Howard's movie adaptation, alongside Nigel Harman as Professor Robert Langdon, and Hannah Rose Caton as Sophie Neveu. Here's the synopsis:
The curator of the Louvre has been brutally murdered, and alongside his body are a series of baffling codes. Follow the pulse-racing journey as Professor Robert Langdon and fellow cryptologist Sophie Neveu attempt to solve the riddles, leading to the works of Leonardo Da Vinci and beyond, deep into the vault of history. In a breathless race through the streets of Europe, Sir Leigh Teabing, Langdon and Neveu must decipher the labyrinthine code before a shocking historical secret is lost forever.
Based on the best-selling novel of this century, with over 100 million copies sold, unlock the secrets of The Da Vinci Code in the world premiere stage adaptation of the international phenomenon and uncover the truth in the greatest thriller of the past 2000 years.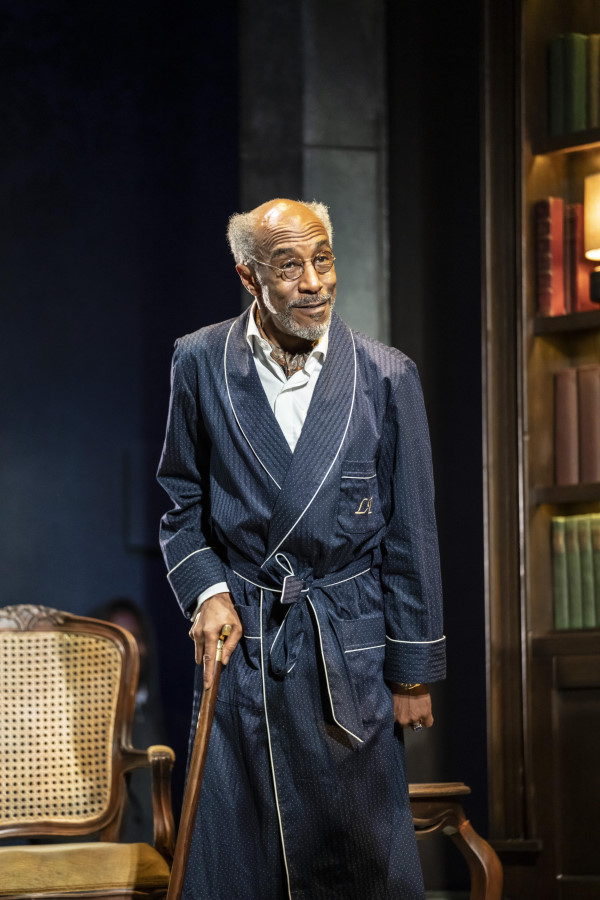 Danny is set to continue in the role until April this year, and with a career beginning on the stage and running through shows such as Cats, Starlight Express, and his 2019 one-man show, It's Gotta Be Me, we're sure you'll agree that this is not to be missed. So, if you want to catch our favourite feline at a theatre near you, here's everywhere he'll be appearing:
| | | |
| --- | --- | --- |
| 21st - 22nd January | Theatre Royal | Nottingham |
| 25th - 29th January | Lyceum | Sheffield |
| 31st January - 5th February | Theatre Royal | Bath |
| 7th - 12th February | Theatre Royal | Plymouth |
| 14th - 19th February | Theatr Clwyd | Mold |
| 22nd - 26th February | Belgrade Theatre | Coventry |
| 1st - 5th March | New Theatre | Hull |
| 8th - 12th March | Grand Theatre | Wolverhampton |
| 15th - 19th March | Theatre Royal | Brighton |
| 22nd - 26th March | Everyman Theatre | Cheltenham |
| 28th March - 2nd April | Theatre Royal | Glasgow |
| 5th - 9th April | Kings Theatre | Edinburgh |
| 12th - 16th April | Theatre Royal | Newcastle |
| 26th - 30th April | Mayflower Theatre | Southampton |
As always, please keep an eye on individual theatre listings for ticket prices and availability, as well as any changes that may occur. We hope you enjoy the show.
Find out more about The Da Vinci Code, including how to get tickets, on the show's website.