2021 - The Year in Dwarf
Looking back over the last 12 months.
31 December, 2021
While everyone's agreed that the last few years have been a little strange, another thing we can all agree on is that they've been strong years for Red Dwarf, with 2021 being no exception. It was a year of celebration, with not one, but two highly successful conventions, and more than a few brand-new cast and crew projects. Join us as we look back over some of the key events.
January began with good news, with UKTV announcing that both The Promised Land and The First Three Million Years had made it into their top five most-watched programmes of 2020, with The Promised Land even managing to pull in the largest audience for Dave in a seven-year period.
Thanks to you, our network share grew in 2020. Here are some of UKTV's successes from the last 12 months...https://t.co/c2QwyshRVMpic.twitter.com/mPqKD3ykjH

— Official UKTV (@UKTV) January 13, 2021
It was a great piece of news and put us all in the right mood for the first of the year's main events, which took place just a few weeks later, on the weekend of the 6-7th of February.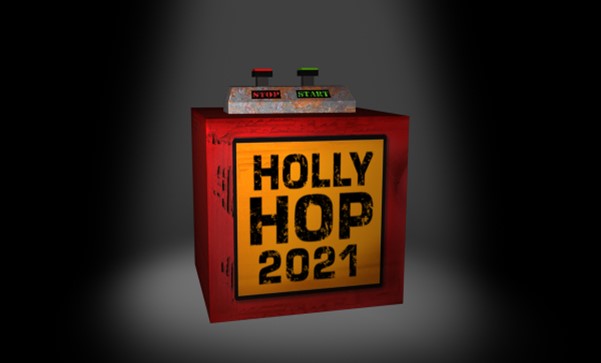 Holly Hop 2021 was an all-digital convention organised and run by the team at The Official Red Dwarf Fan Club. Featuring a lineup of guests that included Chris Barrie, Robert Llewellyn, Hattie Hayridge, Norman Lovett, Rob Grant, Paul Jackson, Ed Bye, Mac McDonald, Mark Dexter, Tony Hawks, Matthew Clark, and Colin Howard, the entire show was a joy from start to finish.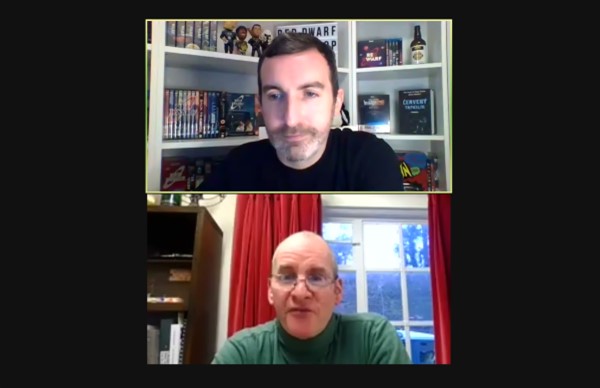 Taking the form of a weekend-long Zoom webinar, the event was packed with Q&As, quizzes, games and surprises, but perhaps the most exciting part was Into The Gloop, a brand new Red Dwarf adventure, written by Rob Grant, directed by Ed Bye and produced by Paul Jackson.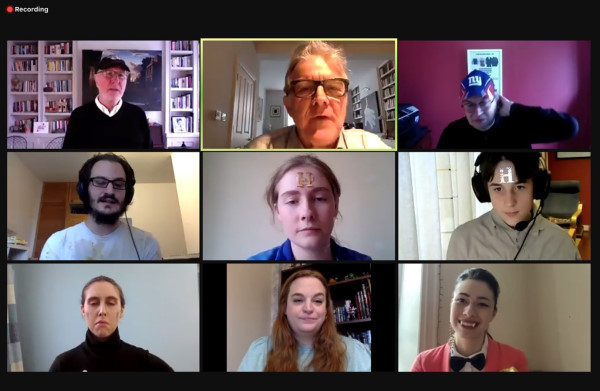 Into the Gloop starred Red Dwarf fans Harmony Hewlett and Loïc Baucherel as Rimmer, Raph Clarkson as Lister, Nikola Skálová as the Cat, and Ellie Griffiths as Kryten, and while it has never been repeated, you can find out more about the episode in our exclusive interview with Rob, as well as read the script, here.
The big news in March came when The Promised Land was nominated for a British Film Designers Guild award for Best Production Design. Nominated in the Light Entertainment TV Programme category, The Promised Land eventually lost out to Sex Education, but this was nonetheless an impressive achievement, and the nominees, which included Dominic Roberts for production design, Greg Hewitt for art direction and Elizabeth Slater for set decoration did an amazing job and we were thrilled to see them recognised.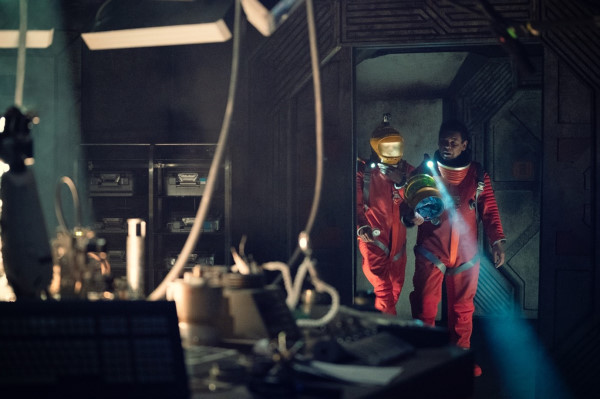 April was the month that saw Craig Charles make the first of what was to be many TV game show appearances, this time on ITV's Britain's Brightest Celebrity Family.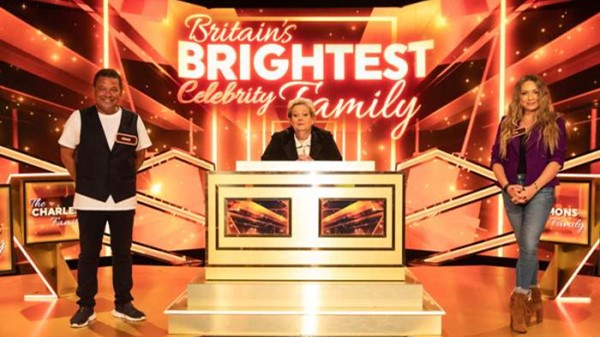 Facing off against EastEnders' Rita Simons, under the watchful eye of the host, Anne Hegerty, it was a nail-biting show, but unfortunately, the Charles family didn't manage to claim the title. As the year would prove, however, Craig would have ample opportunities to redeem his quizzing credentials.
May saw an entirely different kind of appearance from Craig, who this time featured in Meet the Richardsons, the mockumentary featuring comedians Jon Richardson and Lucy Beaumont as fictionalised versions of themselves at their family home in Hebden Bridge.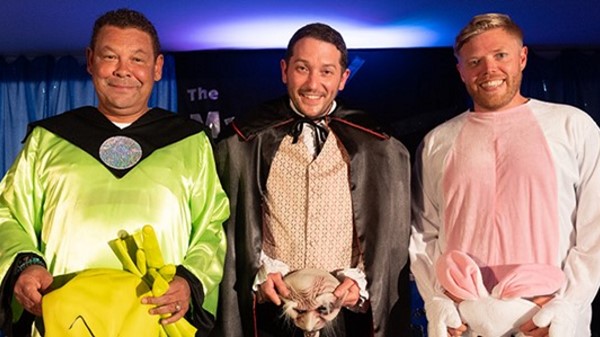 It was a lot of fun, and the second series of the Dave original comedy saw Craig make a total of three appearances throughout the run. And he wasn't the only Red Dwarf alum in the show, as Timewaves' Johnny Vegas was also a series regular. You can watch Craig and Johnny's stint on Meet the Richardsons on UKTV Play.
June, July and August brought more news from the cast, particularly Robert Llewellyn, who launched his newsletter Robert's Polite, Apologetic Blog, which has proved to be a lot of fun. We also had the surprising news that the League Two football club, Forest Green Rovers, were to rename their stadium The Fully Charged New Lawn to highlight Robert's YouTube channel's commitment to clean energy technology.
Who'd a thunk? https://t.co/pGGEjzR5KB

— Robert Llewellyn (@bobbyllew) August 2, 2021
And it wasn't just Robert that had reason to celebrate, because the period also saw Norman Lovett's return to stand up in aid of the Campaign Against Living Miserably, as well as the release of Rob Grant and Andrew Marshall's The Quanderhorn Collexion, a bumper edition of the BBC Radio 4 sci-fi comedy, featuring the first two series and over 9 hours of exciting bonus features.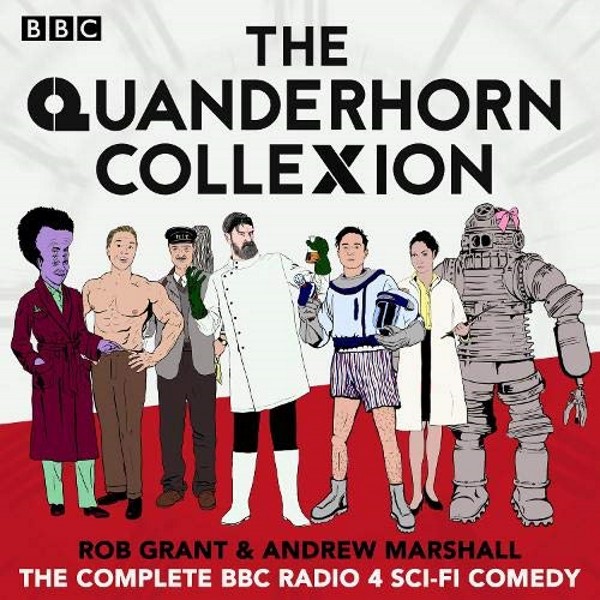 The release of Quanderhorn was particularly memorable as it came just before a rare BBC Radio 4 Extra repeat run of Cliché, the original comedy series, written by Rob Grant and Doug Naylor, that begat Son of Cliché, that begat Red Dwarf. It was a real treat to hear so much quality radio throughout these months. The Quanderhorn Collexion is available on Audible now.
But September was the month we were all waiting for. After Holly Hop had whetted our appetites back in February, it was time for Red Dwarf fans from across the land to converge on the Crowne Plaza Nottingham for what was to be one of the defining events of the year, Dimension Jump XXI.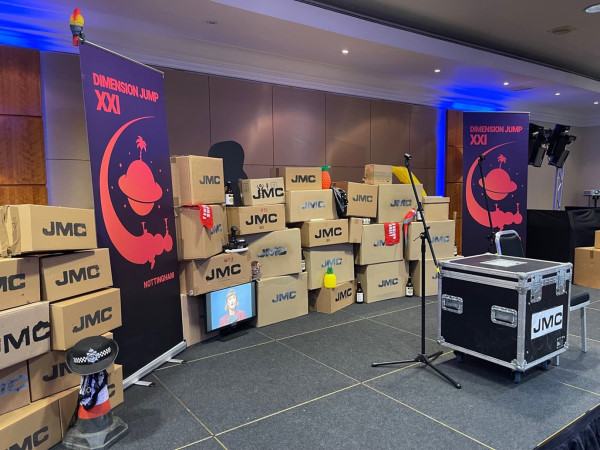 Throughout the weekend we were treated to appearances from Danny John-Jules, Norman Lovett, Hattie Hayridge, Rob Grant, Paul Jackson, Matthew Clark, Ian Boldsworth and Lee Cornes, as well as convention debuts from Johnny Vegas and Ray Fearon, and virtual appearances from Chris Barrie and Robert Llewellyn.
Going into all the details of exactly what happened is far too large an undertaking for this article, but you can read all about the event in our convention report. A huge thank you to James Bull, Joey Newsome, Shelley Smith, Alex Newsome, Jez Harrison, Andy Holland, Ashley Woolston, Dan Pendleton, Kerry King-Neale, Prue Mosman, Mick Hayes and their team of volunteers and helpers for what became a remarkable year for the fan club. We continued to be amazed at the quality of the team's work and can't wait to see what they have lined up for the future.
September was also the month that we sadly lost Series XI actor, Stephen Critchlow, at the age of 54. Stephen was a firm favourite as Captain Herring in Officer Rimmer and a welcome and memorable guest at Dimension Jump XIX. Tributes were paid from his friends, family, and colleagues, including Doug Naylor, who said, "We are very sad to learn of Stephen Critchlow's passing. He was an absolute pleasure to have at Dimension Jump XIX and we're sure all attendees will remember how charismatic and funny he was. RIP."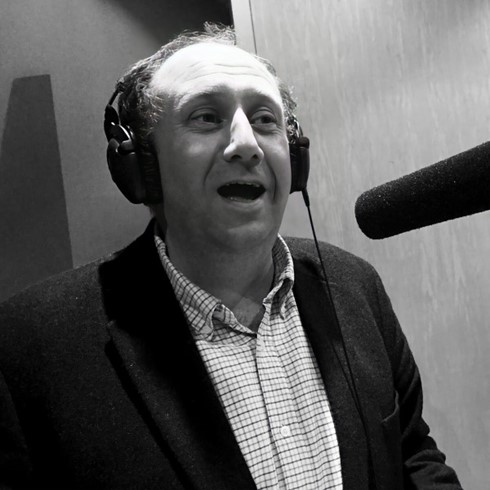 October brought with it the welcome news that a full series of the Rob Grant and Andrew Marshall-penned radio comedy sketch show, The Nether Regions, had been commissioned for a full series.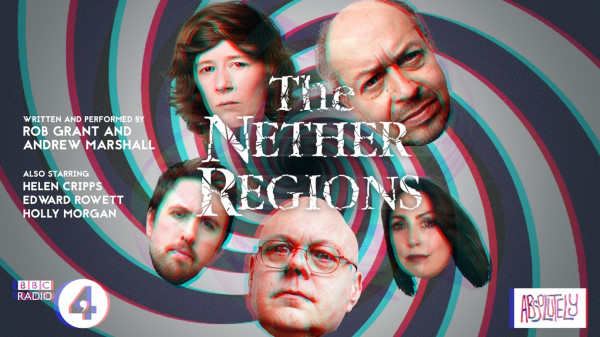 The recordings took place in front of a live audience at The Shaw Theatre in London, and reddwarf.co.uk were lucky enough to be among the attendees. We can happily report that the show is just as funny and inventive as the pilot, and we'll bring you more news on The Nether Regions in the coming weeks.
November was another month of quizzes for Craig, with an appearance on ITV's Who Wants to be a Millionaire, as well as the launch of his own brand-new show, Moneybags.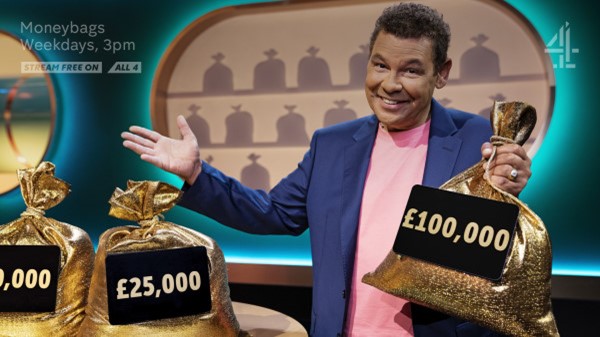 While he may have left the Millionaire studio with less than he'd hoped, Moneybags has gone from strength to strength, and has continued to entertain us at 3pm, weekdays on Channel 4 throughout the month of December. The show has a great format and Craig makes for an entertaining and engaging host. Long may it continue.
And with January just around the corner, it's already looking set to be another packed month, with Danny taking to the stage for The Da Vinci Code, Craig about to uncover the secrets of the universe in Craig Charles: UFO Conspiracies, and Rob's Radio 4 comedy The Nether Regions set to hit the airwaves, all within weeks of each other.
And as for February and beyond, well, we couldn't possibly say, but make sure you continue to visit reddwarf.co.uk for all the latest news.
On behalf of all of us at Grant Naylor Productions, we wish you all a happy and healthy New Year.