Hidden Features
Exploring the depths of reddwarf.co.uk.
17 December, 2021
With reddwarf.co.uk turning 21 this year, we thought it would be a good time to look back over the impressive collection of articles, features, and exclusives that have built up over the years. There really is quite a lot hidden within these pages, so if this is your first time exploring the broader site, we hope this guide will enrich your experience, and if you've already pored over these pages many times before, we hope you find one or two things that are worth revisiting.
The Complete Guide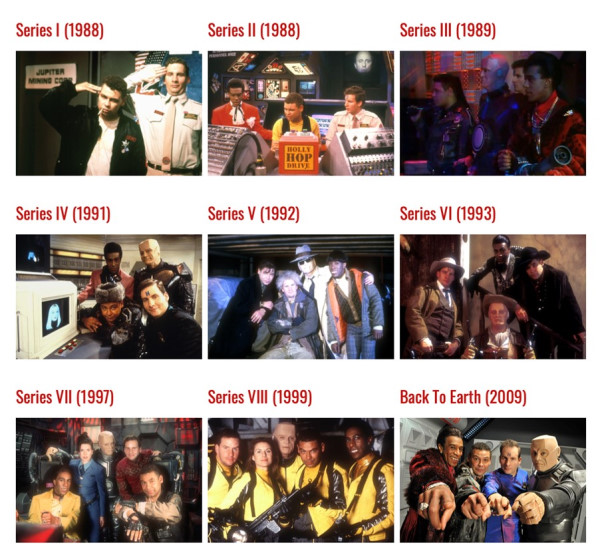 Perhaps the most in-depth section of the website, The Complete Guide is the definitive place to look for comprehensive information on every episode, series and special, including the most recent The First Three Million Years retrospective documentary. Here you can find episode guides, cast and crew details, and even features on the writing, the sets, the music, effects, production and more. With a show as rich and complex as Red Dwarf, these articles are a good read in their own right, so why not pick your favourite episode and see what you can find?
The History of Red Dwarf
A cut above the usual overview of the website and the show, our About section contains even more behind-the-scenes trivia and insights. Divided into sections that cover the story, the characters, the creators, and awards, this is the go-to section if you want to know more about the history of Red Dwarf and how it became what it is today.
Watching and Reading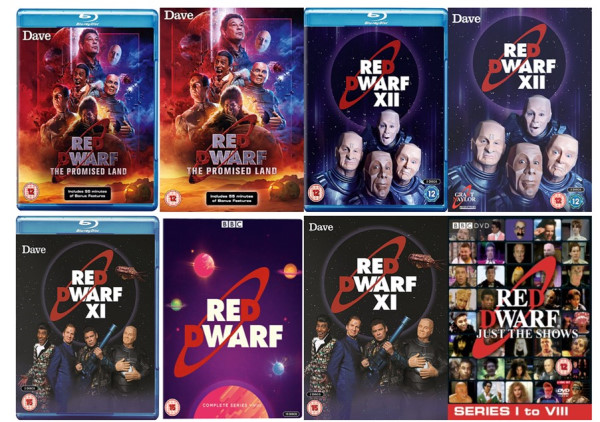 Do you want to know which series are available to purchase on DVD and Blu-ray throughout the world? Or perhaps you want to find out which country has the weirdest book covers? (Spoiler, it's Estonia). Well, look no further. International availability is one of the most common things we're asked about via our social media channels, and the Buy section, together with the Watch section, have all the answers you need. For the completionists out there, these sections could serve as a check list for all the currently available media, and for everyone else, they act as a handy guide to where you can find your favourite stories.
Please be aware that all purchase links are for information purposes only and we are not affiliated with any individual outlets.
Interviews and Features
With close to 400 articles that include interviews, analyses, deep-dives, and opinions, the Features section is a treasure trove of Dwarf-related pleasure. Whether it's a detailed look at the sets, the costumes, the music, convention reports, or even the continuity, we've got you covered. Few sitcoms have such a dedicated compendium of writing as Red Dwarf, and as these articles prove, there's a lot to say.
Space Corps Database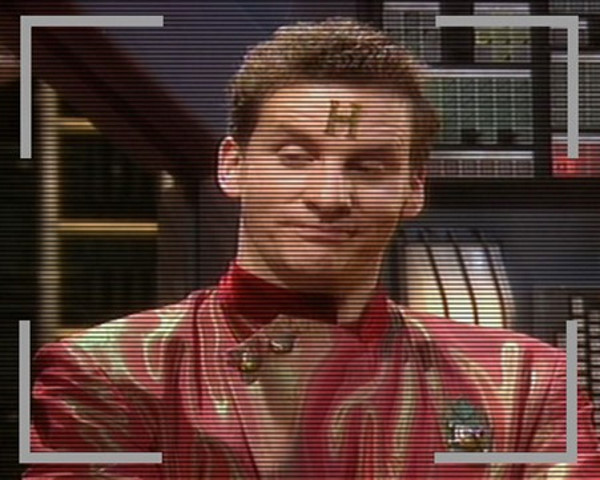 The Space Corp Database is our light-hearted, Wikipedia-style section that dispenses brief snippets on Red Dwarf's characters, gadgets, ships, monsters, and more. So, if you don't know the difference between your Queegs and your Prees, or you find yourself constantly mixing up your anti-matter chopsticks and matter paddles, then this is the section to visit if you want to set yourself right.
Galleries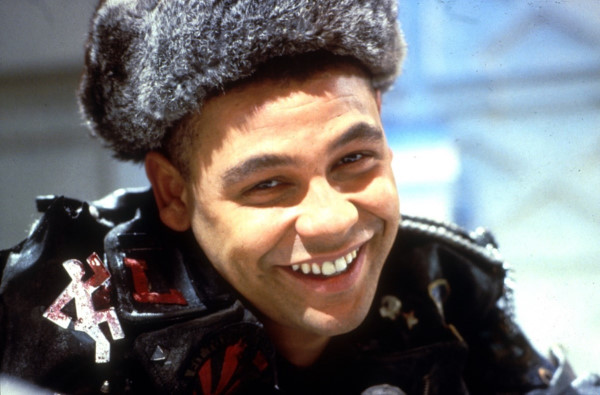 Featuring spectacular images organised by characters and series, as well as multiple bonus collections such as behind the scenes and costume designs, the Gallery section is a real work of art. It's also the place where we keep our mobile, desktop and Zoom wallpapers, so if you want to customise your devices, then why not take advantage of the downloads we have available here? Otherwise, just have a gander at some of the brilliant imagery on display.
Games and Quizzes
A staple of reddwarf.co.uk from the early days, the Games section is the place to test your Red Dwarf knowledge to the limits. With quizzes focussing on individual characters, series, and episodes, there's a real range on offer here to challenge the casual viewer and super-fan alike. How many can you get right?
And if quizzes aren't your thing, you can always click the 'games' tab and try your hand at the exclusive games Geek Chase and Polymorph Game.
Site Exclusives
If all of this still isn't enough for you and you want some exclusive stories, you can also read Co-Creator Rob Grant's exclusive script Into the Gloop here. Written for the Official Red Dwarf Fan Club's online Holly Hop convention, the story picks up immediately after the Series VI cliff-hanger and offers an alternative resolution that needs to be seen (well, read) to be believed.
Speaking of alternative stories, have you read Prelude to Nanarchy?
Told in comic book form, the story was co-written by Andrew Ellard, and addresses the continuity between Series V and VI. Another exclusive story for reddwarf.co.uk, you can read Prelude to Nanarchy here.
There's always plenty to explore here at reddwarf.co.uk and much more to come. A sincere thank you to our readers for being with us all this time. Here's to the next 21 years.
What else would you like to see on reddwarf.co.uk? Let us know on Twitter.