Catch Up With The Cast
All the latest news from the Red Dwarf posse.
10 December, 2021
The Red Dwarf cast can be a busy bunch, so every so often we like to check in to see what they've got coming up. True to form, they haven't let us down, and this week, we've got news on stage shows, game shows, convention appearances and more.
First up, it's been a while since we've seen her at Dimension Jump, but Chloë Annett is making a long-overdue convention appearance at the Nottingham-based Em-Con, next year.
We'??re happy to welcome Chloe Annett to out guest list for EM-Con 22.
Chloe is best known for her role as navigation officer Kristine Kochanski in the TV show Red Dwarf.https://t.co/R1apePSpTgpic.twitter.com/xhPI23yn1h

— EM-Con (@emconcouk) December 2, 2021
Chloë is among the first guests to be announced for the weekend and will join a lineup that includes The Walking Dead's Pollyanna McIntosh and Cooper Andrews, as well as Jason Mewes, and plenty more that are still to be revealed. Em-Con will take place at the Motorpoint Arena, Nottingham on the 28th and 29th of May 2022. You can find more details, guest announcements, and tickets on the convention's website.
Regular readers may remember from a few months ago that Chris Barrie's iconic sitcom, The Brittas Empire, was joining the listings on the US version of Britbox. Well, we're delighted to report that the show is also available for us Brits too, with the first five series available to stream now.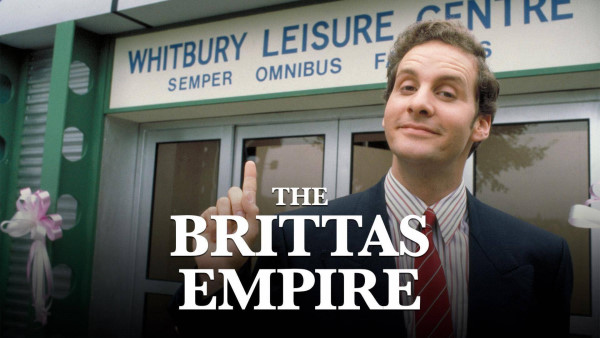 At the time of writing, Britbox are offering a 50%-off flash sale on sign ups, so this may be the perfect time to take a look. You can find more details on their website.
Those that are looking forward to Danny John-Jules' upcoming starring role in the stage adaptation of Dan Brown's The Da Vinci Code may be interested to learn that the full cast has now been revealed.
Joining Danny, alongside Nigel Harmon and Hannah Rose Caton, will be Basienka Blake, Alasdair Buchan, Alpha Kargbo, Joshua Lacy, Leigh Lothian, Andrew Lewis and Debra Michaels. The show begins touring in Bromley on the 10th of January 2022 and Danny will continue to appear until April 2022. Full details and tickets can be found on The Da Vinci Code's website.
And finally, while we're sure many of you will already be familiar with Craig Charles' new afternoon game show, Moneybags, did you all see the episode that featured a question about Red Dwarf? Take a look at the tweet below:
First rule of #Moneybags; never call @ccfunkandsoul old! Missed any so far? Catch up on All 4 now https://t.co/P2I6UM84Ax#RedDwarf@channel4pic.twitter.com/5ZQvmTXkXk

— Moneybags (@tvmoneybags) December 1, 2021
You can watch Moneybags on Channel 4, Monday-Friday at 3pm, and catch up on All 4.
Make sure you keep visiting reddwarf.co.uk to keep up to date with all the news from the Red Dwarf cast.