Christmas Gifts
Finding the perfect gift for the Red Dwarf fan in your life.
3 December, 2021
Season's greetings, fellow humans. We hope you've hidden the mince pies and boarded up your entrances, because it's almost time for that fat bastard Santa Clause to sneak down your chimneys and steal all your favourite toys.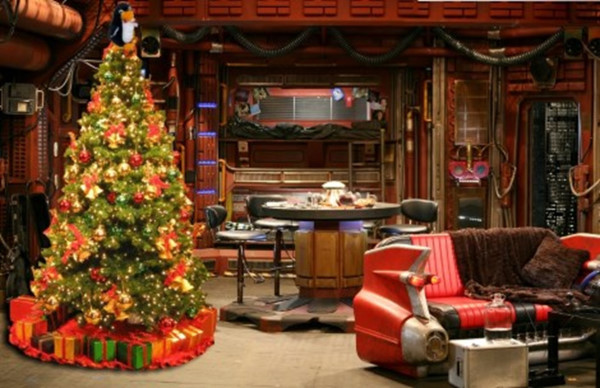 As is tradition, we want to let you know about all the Red Dwarf goodies that are currently available, just in time for the festive season. This year, however, we thought we'd try things a little differently and attempt to help guide a potential new fan into the world of Red Dwarf. So, like the leaders of a missionary faith that will stop at nothing to impose our beliefs on others, we've got ideas for the brand-new convert or the seasoned fan alike. Do you know someone who needs a little Red Dwarf in their life? Well, this article is for you.
Introducing a brand-new fan
If you're introducing a new fan to the show, perhaps someone with a track record of loving original British comedy or a penchant for television science fiction, what better place is there to start than at the very beginning?
All 52 episodes of the first eight series are available on the Complete I-VIII Blu-ray boxset. Including every extra available on the series I-VIII DVD releases, as well as the majority of the extras that were released with the now out-of-print Bodysnatcher Collection, this is not only the perfect way to introduce Red Dwarf to a new fan, but also the best way to watch the shows themselves, with each episode lovingly presented in high definition for your viewing pleasure. In the UK, you can get the Blu-ray boxset from Amazon, HMV and other retailers.
But what about those people who don't have Blu-ray players? Or what about those strange individuals who don't want to be saddled with hours and hours of exciting bonus features and just want to get straight to the episodes themselves? Well, if that sounds like someone in your life, you're in luck, because Series I-VIII are also available on the stripped-back Just the Shows boxset, which contains all 52 episodes from the BBC era. You can get Just The Shows on DVD from Amazon, HMV and other retailers. Perfect for a binge over Xmas.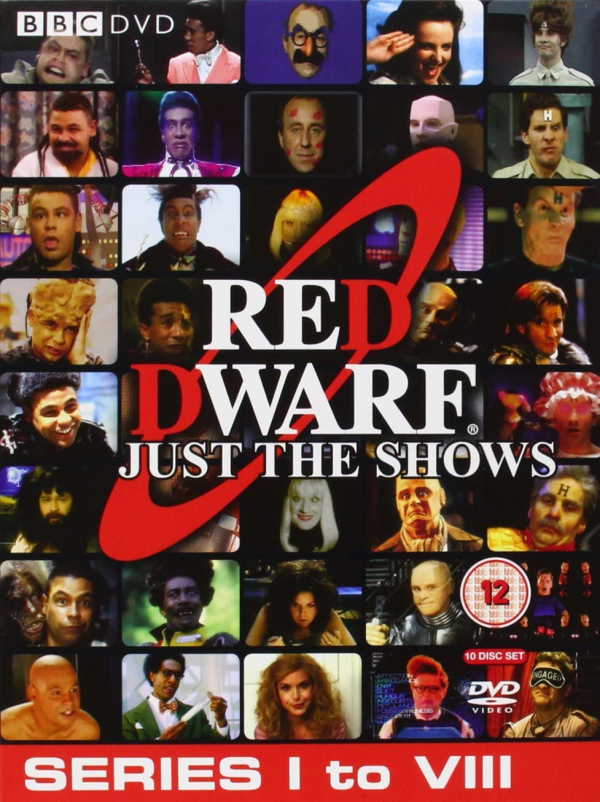 Re-introducing a lapsed fan
Released a whopping ten years after Series VIII, Red Dwarf: Back to Earth first hit our screens in 2009 and pulled in an impressive 2.6 million viewers in the UK for the first episode. However, while it may be difficult to believe that there are people out there that have never seen any episodes made after the BBC era, with over 67 million people currently living in the UK, we reckon that at least a few of these are Red Dwarf fans who just so happened to miss it. Does that sound like someone in your life? Good, then read on.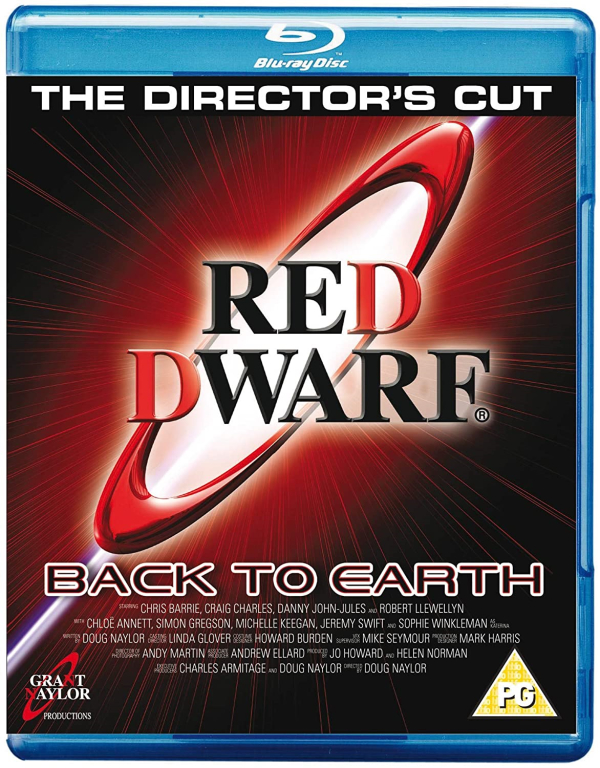 Available on both DVD and Blu-ray, and featuring the packaging that appears in the three-part meta-special itself, both sets include the comprehensive Making of Red Dwarf documentary alongside commentaries, deleted scenes and smeg ups. In the UK you can get Red Dwarf: Back to Earth on Blu-ray or DVD from Amazon and other retailers. A perfect gift for the fan that is just waiting to discover Red Dwarf's second life on Dave.
And if you're reading this site, then chances are you already know the fun doesn't stop there.
Series X, XI and XII continued the Dave era with some of the best Red Dwarf stories yet, and better still, every episode is available on both DVD and Blu-ray. With each series available in their own stand-alone editions, each complete with a special-features-packed second disc, Series X includes the revealing We're Smegged making of documentary, alongside smeg ups and deleted scenes with commentary from Doug Naylor, while Series XI and XII include such delights as raw model FX footage, their own bespoke making ofs, and smeg ups. A perfect reintroduction for anyone who missed them or for those who simply want to watch them again.
Series X, XI and XII are available on both DVD and Blu-ray in the UK from Amazon, HMV, and other retailers.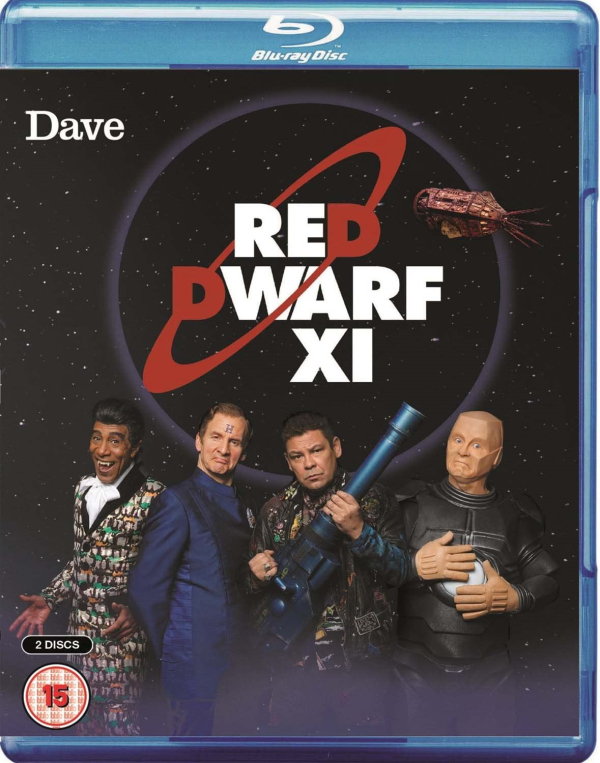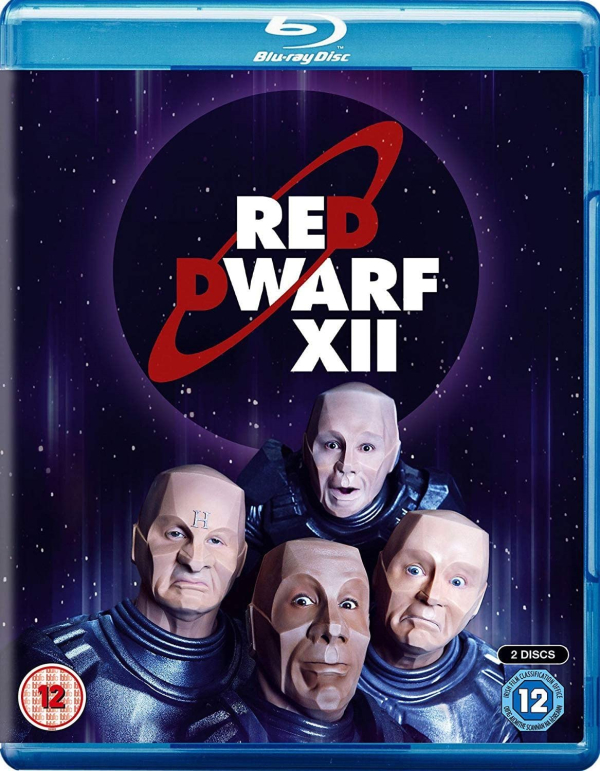 Is there really anyone out there who has seen Series I-VIII, Back to Earth, Series X, XI, and XII, but not the 2020 feature-length special, The Promised Land? Okay, we admit it, we don't know, but what we do know is that both the DVD or Blu-ray would make a pretty special gift for any fan, old or new.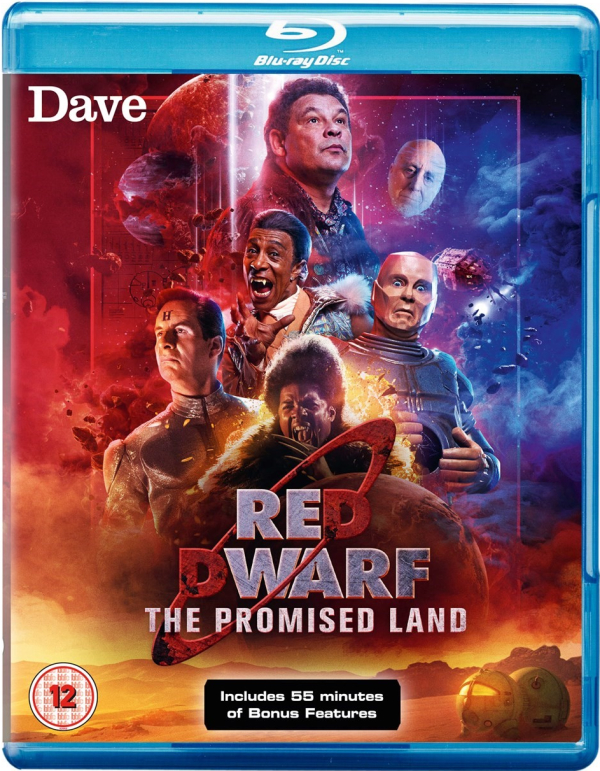 Featuring the one-off special itself, alongside The Promised Doc and Through an Audience's Eyes documentaries, smeg ups and deleted scenes, The Promised Land is available on DVD and Blu-ray in the UK from Amazon, HMV and other retailers.
For when they've seen them all
You didn't think we'd run out of ideas just because we've covered all the episodes, did you? Well, there's still plenty more for the fan who seemingly has it all.
As can be seen in this article by Seb Patrick, Red Dwarf has a rich history in print, and while many of the items listed are no longer commercially available, all four Red Dwarf novels are still available from all good bookshops. Infinity Welcomes Careful Drivers and Better Than Life are available in the Omnibus edition, while Last Human and Backwards still exist in stand-alone versions. You can also listen to the unabridged audiobooks of Infinity and Better Than Life, both read by Chris Barrie, on Audible.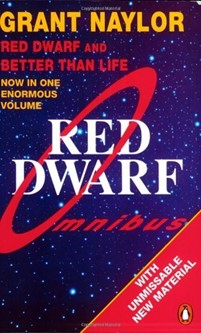 And if you're looking for something from the wider Red Dwarf universe, why not check out Red Dwarf Co-Creator Rob Grant and Andrew Marshall's Quanderhorn?
An original comedy for BBC Radio 4, Quanderhorn stars James Fleet, Kevin Eldon, John Sessions and Cassie Layton. It's a surreal and hilarious story that follows the eponymous mad scientist and his rag-tag crew as they meet all manner of peculiar hindrances including Martian invasions, stone age tribes, and insane hybrid creatures. The 9hr and 45min Quanderhorn Collexion includes both series of the comedy and is packed with exclusive bonus features. It's available now on Audible, and is the perfect gift for the experienced Red Dwarf fan who wants to expand their horizons.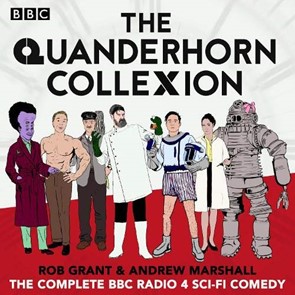 For the fan who has everything
And finally, what about the people who really do have it all? What do you buy for those lucky smeggers? Well, fortunately, there's a whole world out there and many countries have their own collections of Red Dwarf merchandise. Do they own the Czech translation of the Red Dwarf Omnibus? How about this amazing Japanese Blu-ray collection? Or maybe they lack an Estonian copy of Better Than Life with a really weird cover? In short, there's something for everyone out there, from the brand-new fan to the seasoned Dwarfer.
However you choose to spend the festive season, we hope you have a great time, and don't spend too much of it tangled up with that pan-dimensional liquid beast from the Mogadon Cluster. And, don't forget, every episode of Red Dwarf is available digitally on Apple TV, Amazon, Google Play and the Microsoft Store, so no matter where your friends are in the world, they'll always have access. Happy shopping.
For further details on all the items listed here, including international availability, take a look at our merchandise section.