Laredo Town
Funding campaign to restore iconic Red Dwarf filming location.
26 November, 2021
The filming location made famous as the Wild West town in Series VI's Gunmen of the Apocalypse has been devasted by fire.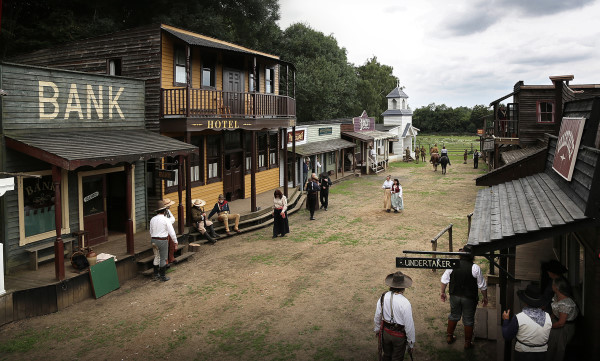 Founded in 1971 by John Truder and a group of Western enthusiasts, Laredo Town "is a fully-functioning recreation of a town in the American west." A members-only organisation, the town is a regular shooting location for film and TV crews, and alongside Red Dwarf, has been home to French and Saunders, Finding Neverland, and numerous music videos from artists including Elbow and Lionel Blair.
The full extent of the damage is not yet known, but a post on Laredo Town's official Facebook page reads, "Our little community has had a devastating blow," and adds, "Kent fire and rescue were amazing and managed to control the fire and save some of the town."
A fundraising campaign has been established on behalf of the owners with the intention of restoring this historic location. At the time of writing, the campaign has raised over £12,000. If you'd like to make a donation, you can do so via the GoFundMe page, where the money raised will be used "to help pay for the costs of rebuilding the town, and looking after the animals."
For more information on Laredo Town, please visit their website.