Web Dwarf XII
Music, artworks, and videos from the world of Red Dwarf fandom.
12 November, 2021
Welcome to Web Dwarf, our semi-regular look at the world of online fandom and creativity. We love scouring the internet to find the very best fan-made homages to our favourite show, and these last few months have not disappointed. This time, we have a detailed look at the size of the small rouge one itself, a new contender in the quest to produce a Lego set, a staggeringly high quality of fan art, and much, much more.
First up is What a Guy by the Prague-based indie band Ending. The second single from their debut album Muzak, the song is a loving tribute to Ace Rimmer, complete with a specially shot video. Check it out:
What a song! You can hear more of the "soft vocals and upbeat funky rhythms" of Ending on Bandcamp.
Ever wondered how many times the Empire State Building, the Titanic or even Ben Nevis could fit inside Red Dwarf? Well, wonder no more because @DanReadVideos has some answers:
@RedDwarfHQ I may have got carried away with this one! :-) https://t.co/YHtOTBE6Iv

— DR-NERD / Red Dwarf Nerd (@DanReadVideos) July 16, 2021
Taking inspiration from both the TV show and the novels, this video provides a tongue-in-cheek exploration of the size of Red Dwarf, calculating along the way the speed of travel necessary to achieve the closing title shots, as well as a look at just how viable Stasis Leak's long-haul lift travel would be. We had a great time watching it.
Archival pieces from the cast are always a joy to watch, so we were pleased to see that @whatsonthetapes has brought to light a forgotten advert for an Amstrad Double Decker VHS recorder, narrated by Chris Barrie:
Why, Mr Rimmer, are you trying to seduce me..? pic.twitter.com/iYsOdFQtgM

— What's On The Tapes (@whatsonthetapes) July 29, 2021
We're almost tempted to shell out £349.99 on the spot!
The fans' quest to see the mass production of a Red Dwarf Lego set continues with a new competitor entering the fray with a fantastic sleeping quarters recreation: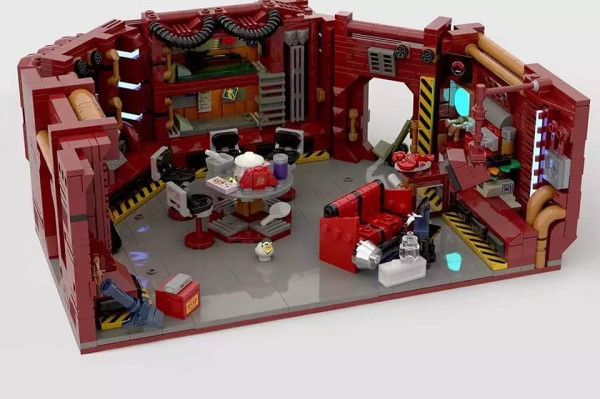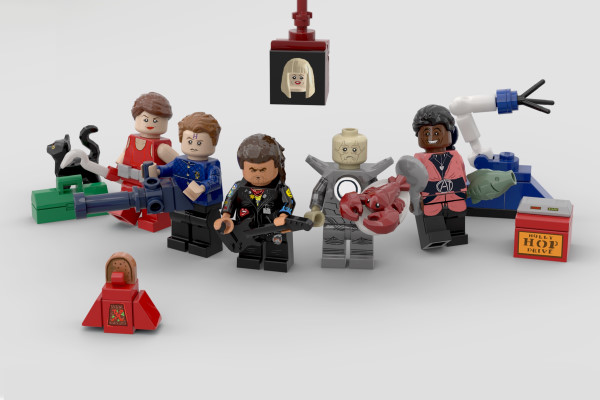 What a lovely set this would make. Best of luck to the team behind the idea, and if you want to support the project, you can find more information on their Lego Ideas page.
Popular fan site Ganymede and Titan never fail to impress with their prolific, and always interesting, output. This time, a discussion thread from their forum featuring lines from Red Dwarf that feel like they're from other TV shows really caught our attention. Here are a few of our favourites from G&T users Phil, Andy Holland, Clem, Pete Part Three, Stephen Abootman and Warbodog.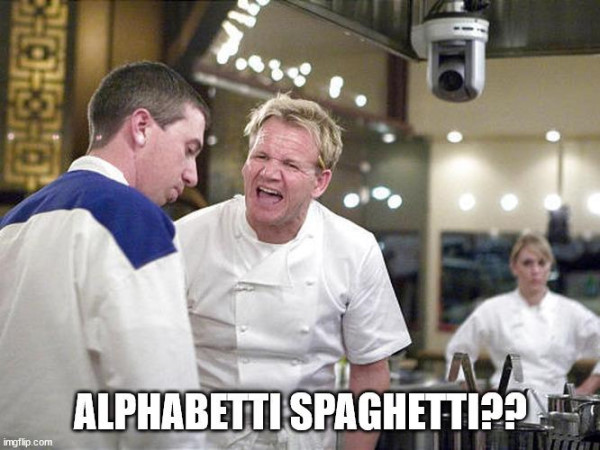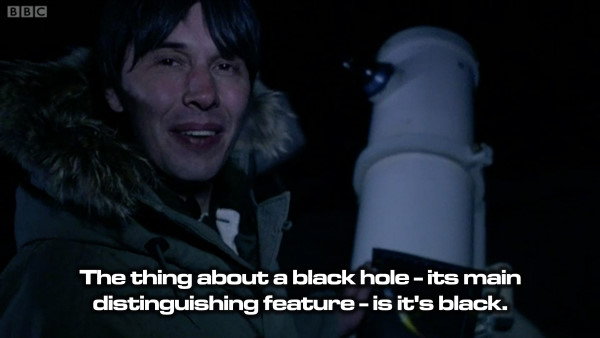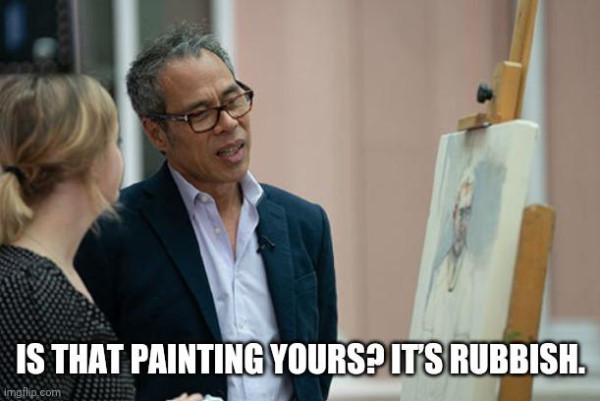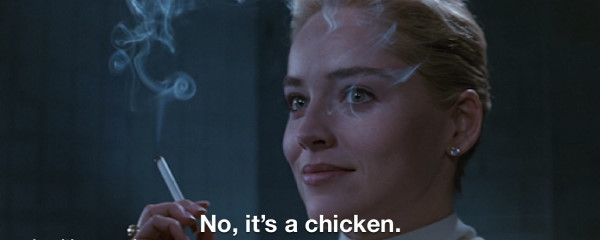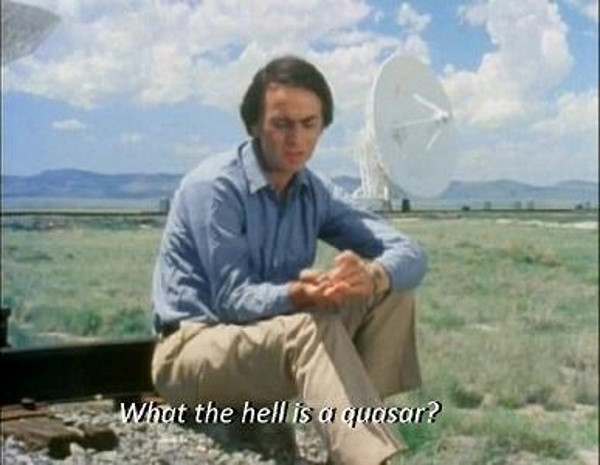 The whole thread is a joy from start to finish, and well worth a read. And if you'd like more from Ganymede and Titan, why not see if you can figure out all the clues in their tricky crossword. It's a tough one.
Kris Carter aka @Drivaar has been busy again with Drive Room, his semi-regular fanzine that takes a deep dive into an episode of Red Dwarf. For the fourth edition, he has unsurprisingly delved into the world of Series I's Waiting for God, with an issue boasting an in-depth look at the plot, behind-the-scenes details, and a spotlight on Holly.
Drive Room hath returnethethed! This issue looks at the behind the scenes of 'Waiting for God', with a terrific cover by Nick Roche and a great new retrospective article by James Roberts!

Grab a free download here, and enjoy! https://t.co/LN8m6Drel0pic.twitter.com/ArTFmO7KIh

— Kris Carter (@Drivaaar) August 1, 2021
A fantastic read, as always. You can download the latest issue of Drive Room on @Drivaar's blog page.
Next up is this curio that was spotted by Red Dwarf Script Editor Andrew Ellard on Twitter:
Why yes, I will spend a happy hour browsing here, thank you. https://t.co/NjNydXhAvPpic.twitter.com/EdVB0HnxP8

— Andrew Ellard (@ellardent) August 12, 2021
Nestflix, a mock streaming site dedicated to "fictional movies within movies" and "fake shows within shows," is a great way to kill an afternoon reading through over 500 entries. We won't spoil the surprise by revealing exactly what the numerous Red Dwarf entries are, but we do think you'll have a lot of fun finding out for yourself.
And now for a staple of Web Dwarf: the fan art. This was a particularly good few months for all the artists and illustrators out there, and we were spoiled for choice with what to include. First up is this excellent collection of lifelike character portraits from @artyfartylauren which, we're sure you'll agree, are absolutely fantastic:
Duane ð??¨ð??? @DannyJohnJules#reddwarfpic.twitter.com/orhye9OG7E

— lauren pearson (@artyfartylauren) August 17, 2021
Lady Hol ð??¨ð???#reddwarfpic.twitter.com/0th1BoEzSM

— lauren pearson (@artyfartylauren) August 17, 2021
Hol ð??¨ð???#reddwarfpic.twitter.com/Y01mwRcsBn

— lauren pearson (@artyfartylauren) August 17, 2021
Lister ð??¨ð???@CCfunkandsoulpic.twitter.com/HPGP5DAnXl

— lauren pearson (@artyfartylauren) August 6, 2021
Queeg ð??¨ð???#reddwarfpic.twitter.com/ArAjNXvTCj

— lauren pearson (@artyfartylauren) August 18, 2021
Rimmer ð???ð??¨#reddwarfpic.twitter.com/zyYrgu6KAz

— lauren pearson (@artyfartylauren) August 19, 2021
Next up, two very different interpretations of Rimmer were brought to our attention by @CBarrieFans. Drawn by Devil-Urumi and Dwarfer-Mouse respectively, these two creations really made our day. Which is your favourite?
Extra - #Fanart made by Devil-Urumi from the episode #rimmerworld#chrisbarrie#arnoldrimmer#hologram#RedDwarfpic.twitter.com/7I4FKMvPYe

— Chris Barrie Fans (@CBarrieFans) July 19, 2021
Extra - a lovely bit of #RedDwarf fan art from Tumblr. Credit to dwarfer-mouse #arnoldrimmer#themightylight#catgod#fanart#socoolpic.twitter.com/SLTS1CVHBX

— Chris Barrie Fans (@CBarrieFans) August 13, 2021
Danny John-Jules' birthday always brings with it a flutter of internet activity, but perhaps the most impressive contribution was this excellent likeness from @mjstringerward:
Happy birthday to @DannyJohnJules who plays the incredible Cat, my favourite @RedDwarfHQ character in a show thatâ??s been one of my special interests for thirty two years! #reddwarf#DannyJohnJulesDaypic.twitter.com/O3oaZmzrnH

— John Stringer | ð??³ï¸?â??ð??? XxMisty Art ð??³ï¸?â??â?§ï¸? (@mjstringerward) September 16, 2021
And that wasn't all, because the same artist also followed up with some equally impressive portraits of Kryten and Rimmer:
After drawing Cat earlier in the week and thinking about drawing the rest of the @RedDwarfHQ crew, a comment from my awesome friend @jantoownsmysoul put this challenge in my mind and I had to try my new style on that beautiful head! @bobbyllew how did I do? pic.twitter.com/OBmFNHySh0

— John Stringer | ð??³ï¸?â??ð??? XxMisty Art ð??³ï¸?â??â?§ï¸? (@mjstringerward) September 18, 2021
following on from my previous @RedDwarfHQ art, Hereâ??s the ultimate Arnold Rimmer - stunning photo suggestion courtesy of @jantoownsmysoul - Jen, I thank you, this was a beautiful experience ð??? Onto Lister tomorrow ð??? #rimmer#arnoldrimmer#reddwarf#chrisbarriepic.twitter.com/lBrJyCVBgL

— John Stringer | ð??³ï¸?â??ð??? XxMisty Art ð??³ï¸?â??â?§ï¸? (@mjstringerward) September 20, 2021
Here's two excellent pieces from new fan @blackdiphylleia:
Drawing @RedDwarfHQ fanart because my friends made me watch it for the first time and I absolutely fell in love with it? You smegging bet!
Lovely @DannyJohnJules and @CCfunkandsoul because I love them so very much, absolutely can't wait to watch more of the show ð??? pic.twitter.com/sORzgyvZhp

— Eddie (@blackdiphylleia) July 13, 2021
Welcome to the smart party, @blackdiphylleia.
Ever a favourite on Web Dwarf, here's @sunnysideeggers' latest piece:
Dave Lister is my favourite space bum. Also he's a fashion icon. #RedDwarf#DaveLister#RedDwarfFanArt@RedDwarfHQ@TORDFCpic.twitter.com/jnfzZna4RD

— Sunny á?° (@sunnysideeggers) August 23, 2021
And from one Web Dwarf regular to another, this character collection from @ickleToonies caught the attention of Robert Llewellyn:
Amazing. I stared at this for slightly too long. https://t.co/y8ieNToFon

— Robert Llewellyn (@bobbyllew) August 30, 2021
Don't worry Robert, we stared at it for quite a while too!
Another artist that also caught the attention of a cast member was @Horsenburger:
#PixelCat ð??º https://t.co/yzykPKhz3c

— Danny John-Julesð??©ð??² (@DannyJohnJules) October 13, 2021
Here's a brilliant Rimmer likeness from @Himbosmoocher:
Made some #fanart of #Rimmer from #RedDwarf today! I love how Chris Barrie portrayed the intricacies of his character alongside his general smeghead-ness, overall probably my favourite character in the show! Stay tuned for more drawings of the #boysfromthedwarf! Would @ Chris... pic.twitter.com/NS9UAMYgCV

— Steel0rbs (@Himbosmoocher) July 18, 2021
And a series of cartoons by @Jolly_Jack:
Throwback Thursday.
The Boys form The Dwarf.
One day I should do a fan-comic :D pic.twitter.com/jdqxt1HWWQ

— Phillip M Jackson (@Jolly_Jack) September 23, 2021
Not to be outdone, here's another set of cartoons from @clueingforbeggs:
I never actually posted these here and I haven't completed any art in a short while so have these four #RedDwarf pieces I did, like, 3-4 weeks ago. pic.twitter.com/ZTAQifp8Lx

— Ava S. Jones (@clueingforbeggs) August 7, 2021
And finally, to play us out, Twitter user @The666Ramblers spotted a terrifying public information film and wondered how it would work with the Red Dwarf theme tune:
Watching this on silent, yet the Red Dwarf theme is going through my head ð??? https://t.co/RbTpmF5Jd1

— Kieran Highman (@The66Ramblers) July 27, 2021
Fortunately, @Robritchie409 did the work for the rest of us. The results are very funny:
What makes you say that? pic.twitter.com/zjXACE5rOt

— Rob Ritchie (@Robritchie409) July 27, 2021
A huge thank you to each and every one of you that featured in this article. Your creativity, talent and imagination never fails to impress us, and we can't wait to see what you have in store in the future.
Send your creations to @RedDwarfHQ, and your masterpiece might even be included in the next edition of Web Dwarf.