Gameshows and UFOs
Two new TV shows for Craig Charles.
5 November, 2021
First he took over the radio with his daily afternoon slot on BBC Radio 6 Music, now Craig Charles is about to conquer television with two brand-new shows, including an exciting gameshow for Channel 4 and a 10-part UFO documentary series for Sky HISTORY.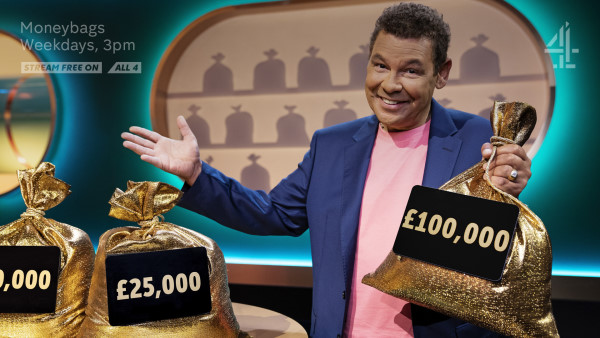 First up is Channel 4's Moneybags, a high-stakes gameshow produced by Youngest Media that we first reported on back in July. Here's a reminder of the premise:
Contestants face a series of questions with the answers on moneybags that pass along a conveyor belt in front of them. Grab a right answer and you get that bag's value - anything from £1,000 to £100,000. But pick a wrong bag and you could lose everything. Every week a massive £1 million will pass down the conveyor belt - it's just up to our players to grab it.
Shot in Manchester over the summer, the 30-episode run is set to start next week. Did any Red Dwarf fans heed our call and apply to be contestants on the show? There's only one way to find out. Moneybags will be shown Monday to Friday at 3pm on Channel 4 from the 8th of November.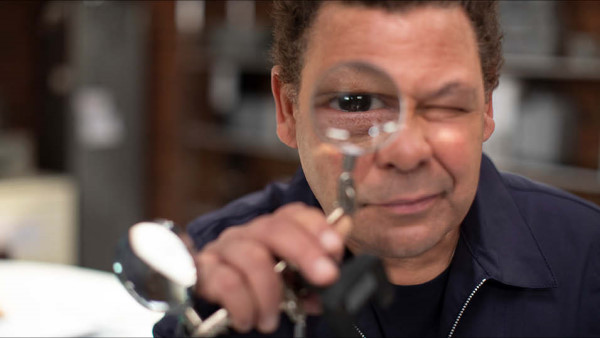 The next project is a little more unusual. Produced by Firecracker Films for Sky HISTORY, Craig Charles: UFO Conspiracies will see Craig team up with journalist, astrophysicist and author, Sarah Cruddas for a series of 10 hour-long episodes where the pair will "scrutinise compelling evidence relating to some of the most perplexing UFO encounters of the past and present, revealing never before heard testimony to separate fact from fiction and ask: are the unexplained aerial phenomena prowling our skies extra-terrestrial?"
On the show, Craig said:
"The making of this programme was a thrill for me and led us on an extraordinary journey into the unknown. We were given the opportunity to examine some of the most unbelievable cases from around the globe and heard mind-blowing first-hand witness testimony. Working with Sarah and using her scientific scrutiny, we examined a mountain of evidence in which we were able to hunt for the truth about what is really going on in our skies. The whole experience was eye-opening and sometimes left us unable to come to an earthly conclusion!"
Given Red Dwarf's strict no alien policy, it's going to be interesting to see what the pair unearth. Craig Charles: UFO Conspiracies will premiere on Sky HISTORY at 9pm on the 11th of January.
Follow Craig on Twitter for more news on Moneybags and Craig Charles: UFO Conspiracies.