Polymorph Quiz
How well do you know the Series III classic?
29 October, 2021
It's once again time for another dedicated, episode-specific quiz, and as it's the Halloween weekend, what better episode could there possibly be than one of the grizzliest monster shows of them all, Series III's Polymorph?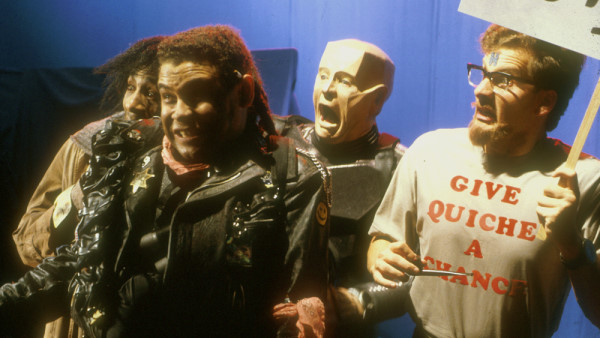 Beginning with a warning for the horrors that await, the episode features a genetic mutant with more teeth than the entire Osmond family getting loose aboard Red Dwarf and subjecting the crew to a night of non-stop terror. With bags of ambition in both the writing and the direction, it's no exaggeration to say that the creature effects on display here could sit proudly alongside any horror film of the day; and all on a sitcom budget in 1989.
The questions get progressively difficult, so if you want to swat up on all the gory details before trying the quiz, Polymorph is available in the UK on Apple TV, Now TV, and Britbox. If you want to get your knowledge up to speed for future episode-specific quizzes at the same time, it's also available as part of our stripped-back DVD collection and feature-packed Blu-ray set. For international availability you can check here.
Try our Polymorph Quiz... if you dare.
Visit our Games &amp Quizzes section to test your knowledge even further.