Plays, Podcasts, Awards and More
Rounding up all the Red Dwarf news from the last few weeks.
22 October, 2021
It's once again time to look back over the last few weeks and take a gander at some of the happenings in the world of Red Dwarf that you may have missed. This time, we have a new stage adaptation of a best-selling novel with a core cast member, an exciting podcast featuring a plethora of Red Dwarf favourites, a new children's show with a hidden Red Dwarf secret, and a well-deserved award win for some of our broadcasting friends. It's been a busy few weeks.
First up, Danny John-Jules is getting ready to tread the boards in a new stage adaptation of Dan Brown's The Da Vinci Code.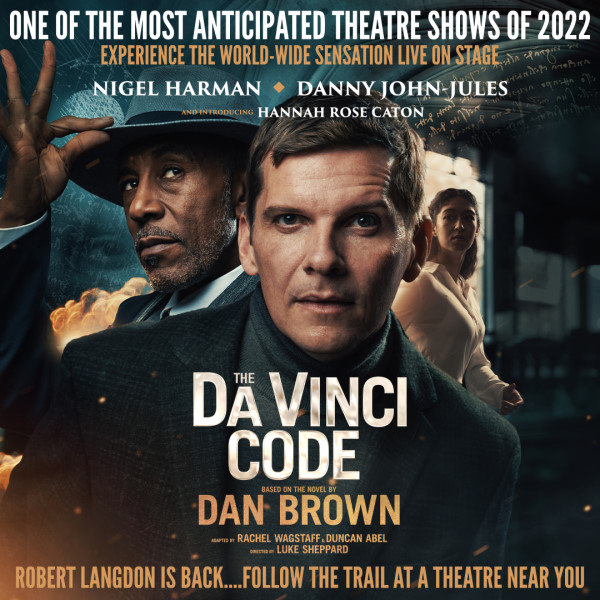 Starring Danny alongside Nigel Harmon and Hannah Rose Caton, in an adaptation by Rachel Wagstaff and Duncan Abel, the show sees Danny as the villainous Sir Leigh Teabing. Here's the official synopsis:
The curator of the Louvre has been brutally murdered, and alongside his body are a series of baffling codes. Follow the pulse-racing journey as Professor Robert Langdon and fellow cryptologist Sophie Neveu, attempt to solve the riddles, leading to the works of Leonardo Da Vinci and beyond, deep into the vault of history. In a breathless race through the streets of Europe, Langdon and Neveu must decipher the labyrinthine code before a shocking historical secret is lost forever.
With a career beginning on the stage and running through shows such as Cats and Starlight Express, Danny is sure to be amazing, and this is not to be missed. The Da Vinci Code is set to run throughout the UK from January 2022 to November 2022. Check out the individual theatre websites for ticket details and availability.
We talked about the upcoming Talking Bottom book in a previous update, but since then, we were pleased to discover that for the 30th anniversary of the beloved sitcom, the team behind the book have produced a new series of their podcast featuring an assortment of guests that will no doubt be of interest to our readers, including episodes devoted to Robert Llewellyn, Confidence and Paranoia's Lee Cornes and Executive Producer Paul Jackson.
"We were in rehearsals, I had the fake leg in the trousers. Rik held my shoulders and said "Watch the master at work."And he put his hand up there, then a little bit further'?¶'?? @bobbyllew recounts his fantastic episode of Bottom in this weeks interview! https://t.co/3OmSuegSCHpic.twitter.com/lajFNXH0iH

— Talking Bottom (@talkingbottom) October 8, 2021
These episodes are a real labour of love and a joy to listen to. If by some bizarre chance you've never seen Bottom, then maybe these interviews could be a welcome gateway, and even if you have, what a wonderful reason to revisit it. You can listen to Talking Bottom on all the usual podcast apps and pre-order the book on the Unbound website.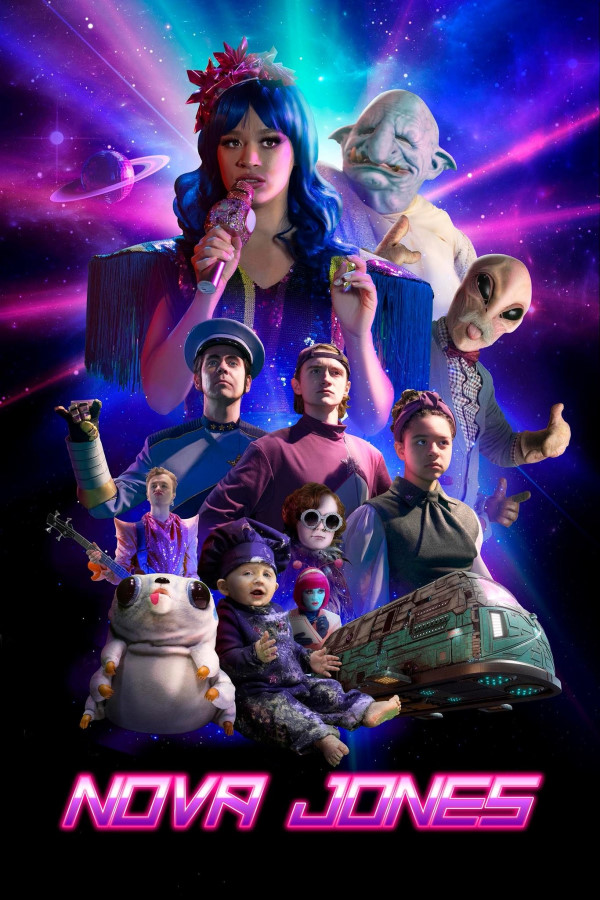 Those who follow Red Dwarf Script Editor Andrew Ellard on Twitter will doubtless be aware of his many projects. From his incisive analysis of story through his #tweetnotes series through to his insights into the behind-the-scenes details of some of our favourite shows, we always love catching up with what he does. This time, we're delighted to report that he's been working on Nova Jones, a 10-part CBBC science fiction comedy for which he served as head writer. Here's the synopsis:
Nova Jones is the biggest star in the galaxy. The hottest thing since the sun! When Nova drops a new track, the Universe stops to dance! Join Nova and her crew as they continue their journey of stardom across the stars!
You can watch all 10 episodes of the first series of Nova Jones on the iPlayer now, and we've even heard a whisper from Andrew that the series contains a reference to all 74 episodes of Red Dwarf. Can you spot it?
And if that's not enough Andrew Ellard for you, then why not check out his long-awaited VideoNotes entry, The Surprising Quality of Quantum of Solace; an extensive video essay taking a deep dive into Bond which he made in collaboration with Red Dwarf special features supremo, Nathan Cubit. It really is fascinating stuff.
Next up, hardly a day goes by on our social media channels where we're not asked about Red Dwarf's availability on international streaming services. Well, we're delighted to let you know that Series I-XII is now available on the Australian version of Britbox.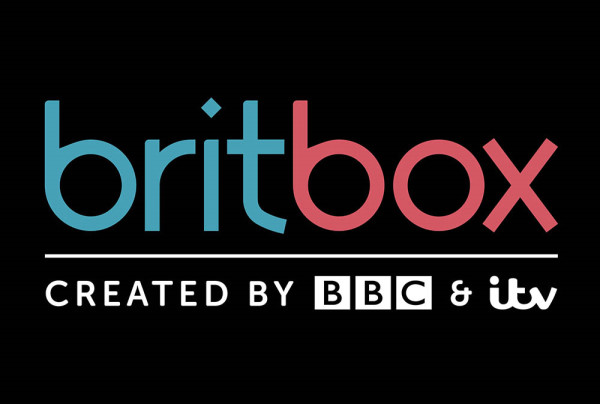 Don't forget, you can always keep up to date with Red Dwarf's availability throughout the world in our streaming guide, and UK viewers can also consult this handy article.
And finally, some very welcome news from our friends at Dave who won Channel of the Year at the Broadcast Digital Awards 2021.
Bloody hell https://t.co/ugtSmzhksT

— Dave (@davechannel) October 6, 2021
From a shortlist that included BBC Three, CBeebies, BBC Scotland, More 4 and Sky News, this is a big achievement. Huge congratulations to the team at Dave. A thoroughly well-deserved win for an exceptional channel. We salute you.
Come back next week for even more news from the Red Dwarf cast and crew.