My Time Capsule
New podcast featuring Robert Llewellyn.
10 September, 2021
Today's the day when Red Dwarf fans across the land flock to Nottingham for Dimension Jump XXI; a weekend-long celebration of everything Dwarf, packed with guests, games, quizzes, auctions, and more. And what better way is there to spend a long journey to an exciting location than listening to a good podcast? Well, listening to a good podcast featuring Robert Llewellyn, of course.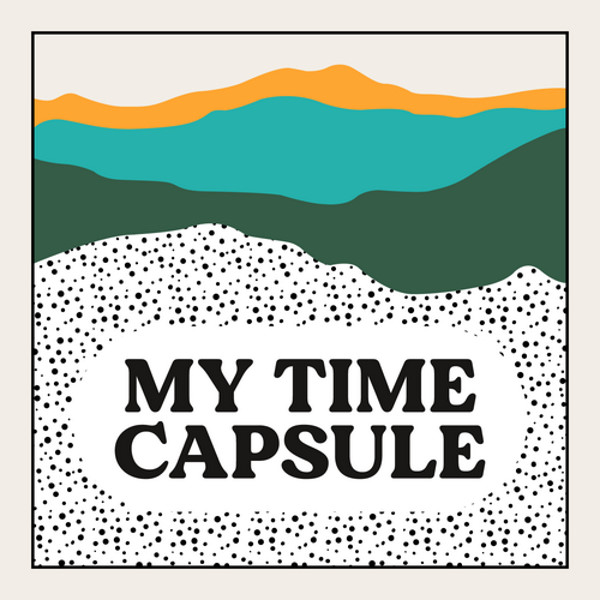 My Time Capsule is presented by Michael Fenton-Stevens, and his guests are asked to talk about "five things from their life that they would like to preserve in a time capsule." This includes "four things that they cherish and would like to keep safe, and one thing they would like to bury in the ground and never have to think about again." With previous interviewees including our very own musical genius, Howard Goodall, as well as Stephen Fry, Mark Gatiss and Rebecca Front, we're delighted to see Robert join the mix.
Here's a short clip:
We won't spoil any surprises by revealing Robert's time capsule choices, but we will say that Red Dwarf gets a fair share of the action, with Robert talking extensively about how he got the part, working with his co-stars, and the makeup process. Along the way he also talks about his experiences as part of the progressive comedy troupe, The Joeys, his work with Fully Charged and electric cars, as well as his views on male emotional intelligence and environmental responsibility. It's a really packed show, with tonnes of charm, and even a few nuggets of wisdom. We heartily recommend you check it out.
You can follow My Time Capsule on Twitter for further updates and guests, and listen to the latest episodes on Acast, Apple Podcast, Spotify and Castbox.
To all those travelling to Dimension Jump XXI today, we wish you a safe journey and hope you have a brilliant time.