Danny Joins DJ
Dimension Jump XXI guests, updates and guidance.
20 August, 2021
With the big weekend just three weeks away, we're delighted to announce that Danny John-Jules is joining the already well-packed line up of guests at Dimension Jump XXI.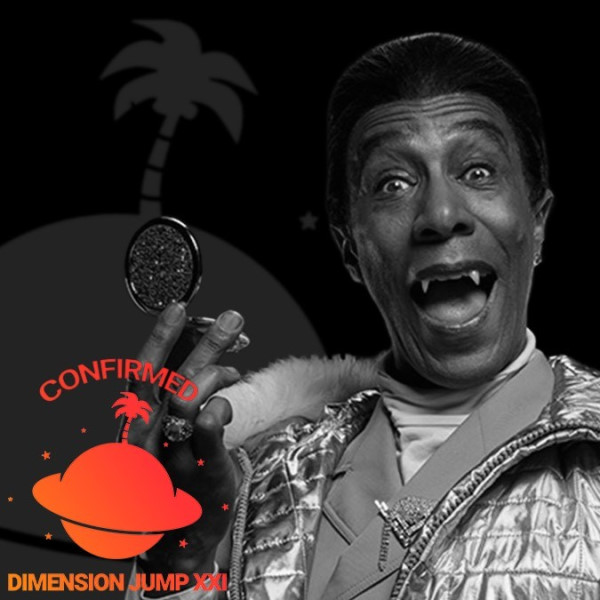 It almost wouldn't be a DJ without him. Danny's rapport with the fans is always a joy to watch, and his Q&As have become the stuff of legend. If this is your first time, then expect singalongs, dancing, reminiscences, showbiz anecdotes, and perhaps even the odd shock revelation. You're in for a treat.
And that's not all, because Series XII and The Promised Land's graphic designer, Matthew Clark, is also joining the festivities and making his DJ debut.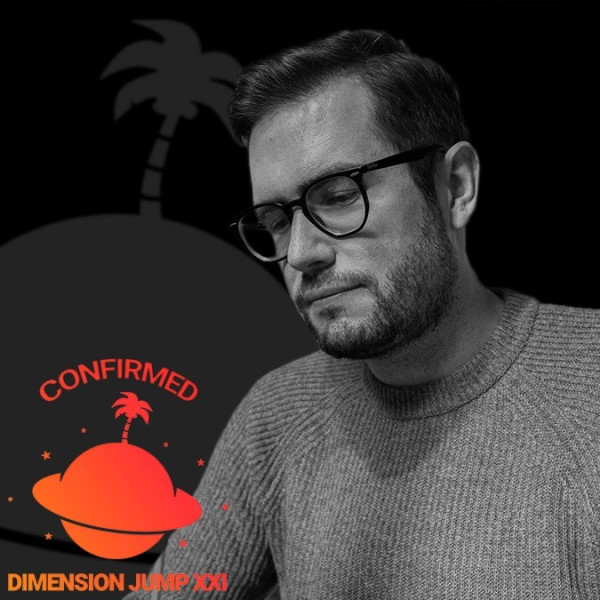 Those who attended Holly Hop back in February will know what a gifted storyteller Matthew is. His insights into how the look of the show is created is worth the price of admission alone, and with Danny and Matthew joining a roll call of guests including Chris Barrie, Hattie Hayridge and Norman Lovett, we just know that Dimension Jump XXI will be one of the most enjoyable dates in the Red Dwarf calendar and exactly what we all need right now. With that in mind, we have a few other things we want to go over...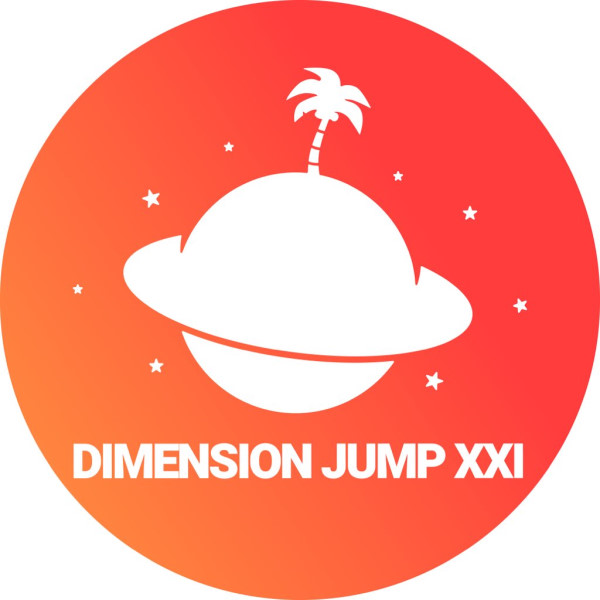 Firstly, registration for the costume competition closes in one week's time. Always one of the weekend's highlights, the bar has been set pretty high in previous years, with staggering home-made get-ups replicating the core cast, guest stars, uniforms, ships, and even appliances. Do you have something up your sleeve that we've never seen before?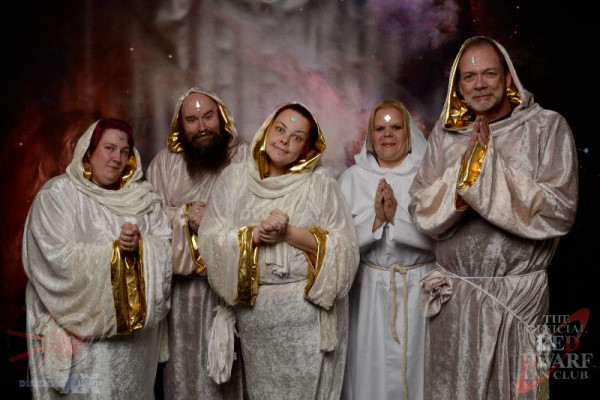 The competition will be divided into three categories: Group, Child (under 12) and Individual, and entries are still being taken for all three. As always, proceedings will be judged by a panel of Red Dwarf's cast and crew, so you really don't want to miss out.
If you want to show off your cosplay skills, you have until Friday the 27th August to get your ideas in via the Fan Club's website.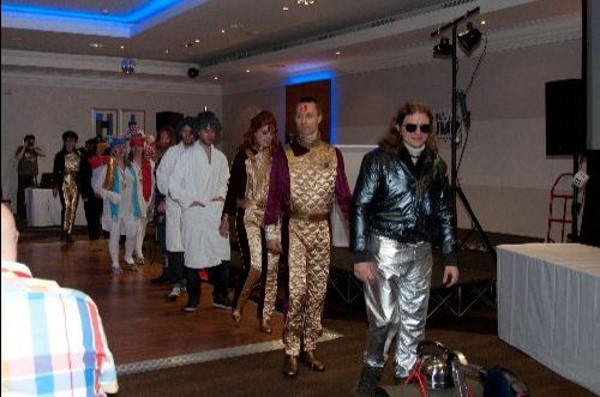 It's been a while since we were all in the same room together, and naturally this time around there needs to be some discussion around how to do this in the safest possible way. To make sure everyone gets to have a good time, the Fan Club team have released the following guidance for all attendees:
While the UK Government has lifted almost all restrictions surrounding the reduction of transmission risk, we are still living with COVID-19, so we do need to take some measures to reduce risk:
EVERY attendee will be required to either prove they are double-vaccinated, or produce proof of a negative Lateral Flow Test taken within 48 hours of arriving at DJ. We appreciate your patience if this makes the Registration Desk a little slower than normal. Anyone presenting with Covid-19 symptoms, or who has tested positive for the virus within the 48 hours prior to DJ, or are required to self-isolate (only applicable to those not double-vaccinated in the UK), are asked to stay away from the event. Unfortunately, we cannot offer refunds in these instances.
We encourage the use of face coverings/masks throughout the event (unless exempt), particularly when queueing for the autograph sessions and photo shoots (you can remove your mask for the photo!). We also ask that attendees wear their face coverings/masks during the Coffee Lounge sessions and during the DJ Olympics.
We will be wiping down high traffic areas with sanitising wipes at regular intervals (e.g. the main hall doors, microphones, tables).
Wherever possible, we have reduced the number of attendees allowed in certain smaller areas at any one time. This includes the autograph sessions and photo shoots, as well as a limit on the number of people in the merchandise room at any one time. Instead of groups of 50, you will be called in smaller groups of 25 to come and get your autographs.
In the autograph room, there will be markers on the floor one metre away from the guests to keep everyone safe (as we know guests love a natter as much as we do!). DJ staff are on hand to take photos (with your own phone/camera) from the marker (you may remove your mask for this). We expect all attendees to respect personal boundaries of our guests and not attempt to make physical contact. Please respect the decision of any guest that has chosen not to do selfies at this time - you can also purchase a professional photo at Registration.
Please practice good hygiene and wash your hands regularly (remember to sing the Red Dwarf theme tune!). Hand sanitiser will be available at a number of locations around Dimension Jump, but bring your own if needed.
Contactless payment will be available in the Merchandise Room.
We will try to keep the DJ experience alive as much as possible while reducing risk where we can. Please respect our efforts and your fellow attendees, the guests and the hotel staff and help us to keep DJ Covid-free.
We fully support the Fan Club and we're confident that by following this advice you'll experience the best Red Dwarf weekend outside of a two-day Monopoly board pub crawl, followed by a round of soapsuds slalom down the cargo ramps. Like the team, we ask for your patience and understanding, and we know you'll do us proud.
And finally, we just want to wish you all a great time. Year in, year out, the DJ team do an exceptional job staging this complex weekend, but it really is nothing without you, the greatest gathering of fans in all of fandom. So, dance until you drop at the disco, get your best questions ready for the Q&As, train like crazy for the Saturday Olympics, or just prop up the bar until the wee small hours. There really is something for everyone at a Dimension Jump convention. We can't wait to see you all.
Dimension Jump XXI will take place at the Crowne Plaza Nottingham on the 10th-12th September.
If you'd like to read about previous Dimension Jump conventions, you can do so in our handy guide.