Kryten Gallery
Stunning hardware photos to send you straight to Silicon Heaven.
13 August, 2021
His deductive, culinary, and medical skills are second-to-none; he knows more about astrophysics than most Nobel Prize-winners; and if you've got a clogged u bend that needs unblocking, he's your man. That's right, it's once again time to celebrate one of our favourite characters by giving them their own dedicated gallery, and this time it's the turn of novelty-condom head himself, Kryten 2X4B 523P.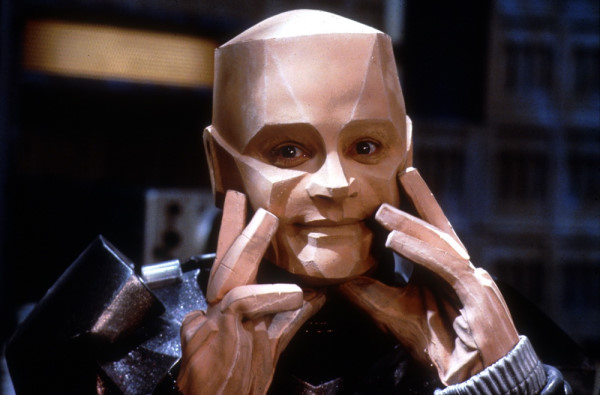 While technically making his first appearance in the show's second series in the guise of David Ross's delusional Nova V butler, it wasn't until Series III when Robert Llewellyn joined the cast that we truly met the incarnation of the sanitation droid that we know and love today.
After being spotted by executive producer Paul Jackson in his one-man Edinburgh show, Mammon: Robot Born of Woman, Paul invited Robert to meet with creators Rob Grant and Doug Naylor who were considering including a character that could handle the exposition of complex science fiction ideas, without the limitation of being restricted to a computer screen or watch face (sorry Holly!). It was a smart move, and one that took audiences in 1989 to places they had never been, in a series that would come to define the show's bold new direction.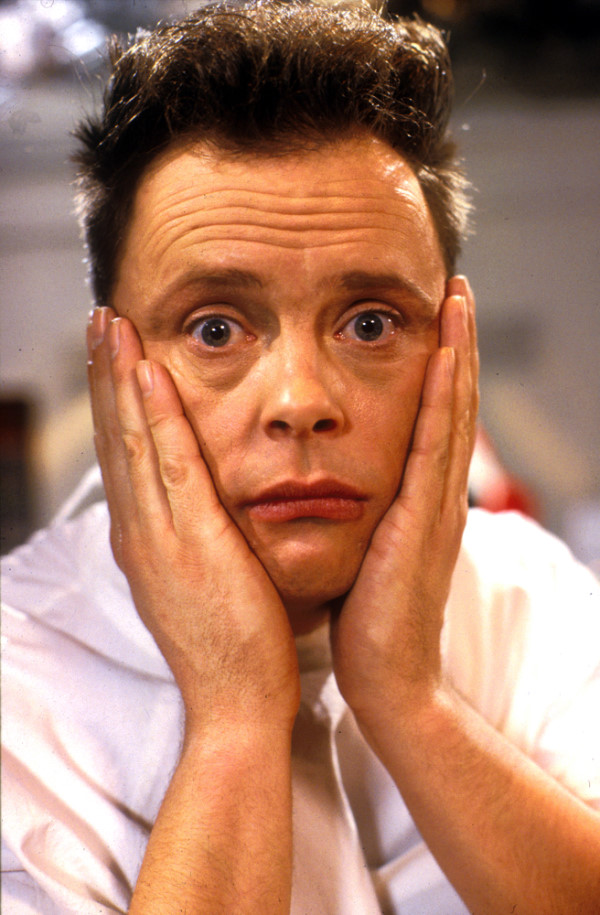 His arrival was, in fact, only the first of many changes that completely reinvented Red Dwarf that year: Hattie Hayridge replaced Norman Lovett as Holly; Mel Bibby's design overhaul gave the show its now familiar industrial look; Alan Marshall and the BBC effects team's Starbug provided the writers with the opportunity to get the crew off ship; a brand-new logo gave the show a stylish new look; and Howard Goodall's revamped opening theme did the same for the music. It's a wonder the humble bog bot even got a look in, let alone take his place among television royalty with the show-defining impact he made.
Now, you may be thinking that a Kryten gallery will be about as exciting as flicking through the Argos catalogue's electronics section on a rainy Sunday, but you'd be very much mistaken. While he may only be the plain old 4000 Series and not the GTI model with realistic toes and a slide-back sunroof head, as these pictures show, Kryten's look has changed just as much over the years as his fellow crews'. And while he's still jokingly referred to as "the new boy" by his co-stars to this day, we prefer to think of Robert Llewellyn's Kryten as the final piece of the puzzle that led to Red Dwarf becoming one of the smartest, funniest, and most innovative sitcoms ever made. Robert and Kryten, we salute you.
You can see all 42 pictures in our Kryten Gallery here. We hope you enjoy them.
Make sure to come back to reddwarf.co.uk for more galleries and news.