Dimension Jump Quiz
How well do you know the Series IV classic?
6 August, 2021
With the 21st Dimension Jump convention only weeks away, we thought it was a good time to re-visit the episode that gave the gathering its name in a dedicated, episode-specific quiz.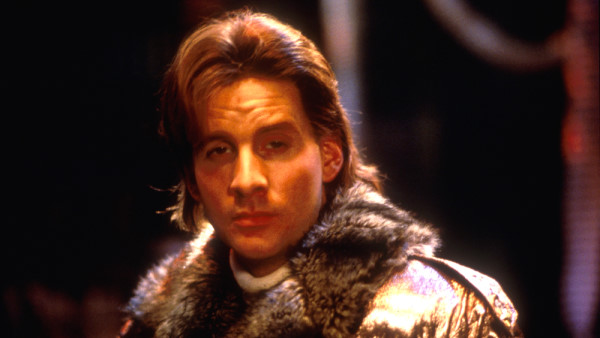 Originally broadcast on the 14th of March 1991, Series IV's Dimension Jump features the first appearance of the gallant and handsome Ace Rimmer, a multiverse alternative to our own slightly less charming Arnold J. Rimmer. It's an episode that continues to impress with its thoughtful meditation on the nature of self, told through the lens of a high-concept sci-fi idea that delivers some of the strongest gags the show has ever produced. The question is, how well do you know it?
As always, if you want to swat up on the episode before attempting the quiz, Dimension Jump is available to stream in the UK on Now TV and Britbox. You can also download the episode to keep on Apple TV, the Microsoft Store and Amazon, and it's still available as part of our Complete Series I-VIII Blu Ray boxset.
And if you don't score quite as well on this quiz as you'd like, then take some solace in the notion that in another universe there's perhaps an alternative version of you. Another you who is doing really, really well for themselves because they're infinitely braver, sexier, charming and much better at quizzes than you are. It's a comforting thought, we're sure you'll agree.
So, without further ado it's time separate the test pilots from the chicken soup machine repairers. You can find our Dimension Jump quiz here. Take it away skutters.
Visit our Games & Quizzes section for even more... well, games and quizzes.