The Quanderhorn Collexion
Rob Grant and Andrew Marshall's complete sci-fi comedy, now with Xclusive Xtras.
18 June, 2021
You may remember a few weeks ago that we let you know that a special-features-packed edition of Rob Grant and Andrew Marshall's sci-fi comedy Quanderhorn was available for pre-order on Audible. Well, perhaps unsurprisingly thanks to entropy and the forward motion of time, we're delighted to let you know that The Quanderhorn Collexion is finally available to purchase now.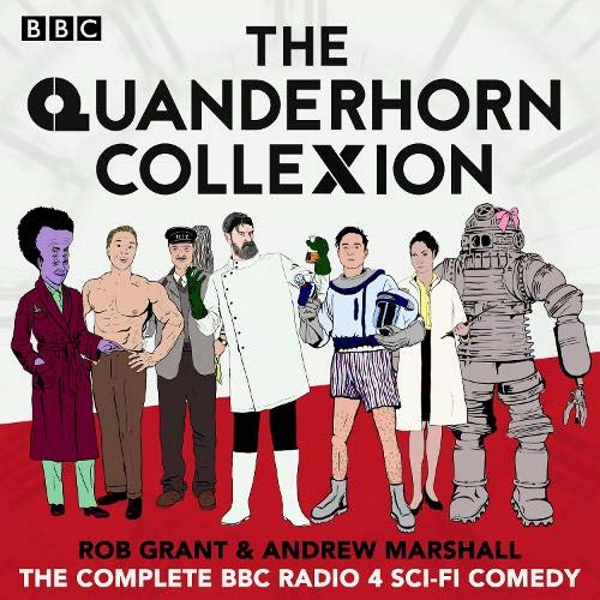 An original comedy for BBC Radio 4, Quanderhorn stars James Fleet, Kevin Eldon, John Sessions and Cassie Layton. A surreal and hilarious story that follows the eponymous mad scientist and his rag-tag crew as they meet all manner of peculiar hindrances including Martian invasions, stone age tribes, and insane hybrid creatures, the first series (which is also available in novel form) originally aired in 2018, and was quickly followed by a second in 2020. With a dedicated audience in its own right, it also remains a Red Dwarf fan favourite.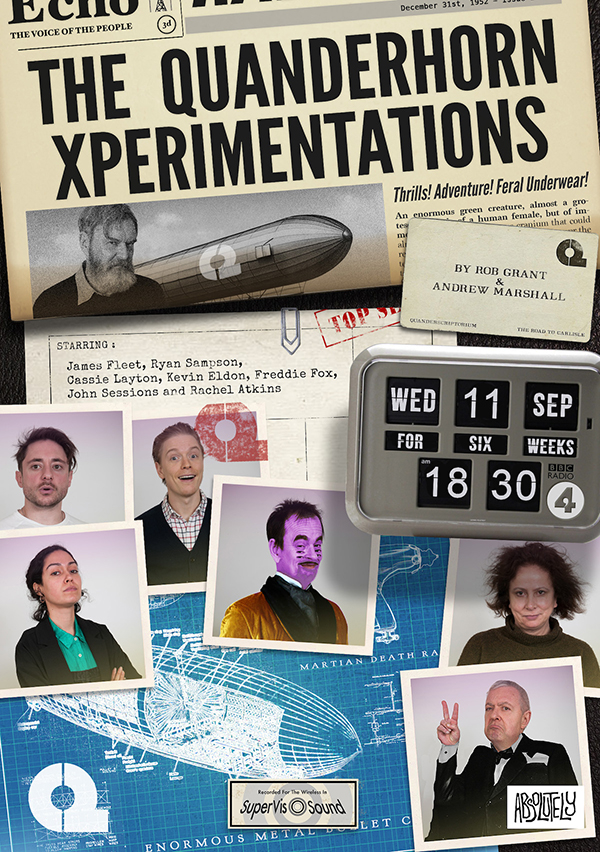 So far, we've had very little in the way of extra features or behind the scenes content from this series, and that's exactly what this new set aims to correct. Here's everything that's included in the 9hr and 45min Collexion:
Series 1:
It's Eating My Face
Mummy! My Donkey's Head Is Exploding
A Little Thing Like Chocolate Gates Can't Stop Us
The Splattered Remains of Unidentifiable Organs Incident All Over Again
Fear! Terror! Gut-wrenching Horror! Arg Arg. Please!
Dah dah dah dah dah dahh Dah dah dah dah dahhh...
Series 2:
Killdiboos and Universibold Explodibangbang
Shoveleth in More Hazlenuts!
Wasp
I Didn't Say It Was Well Cloaked
Am I Actually the Other Half of Gemma Emma Emma?
I Heregy Thind You Guilky
Deleted scenes:
Churchill Full Speech (Series 1, Ep 5)
Crockery Cupboard (Series 1, Ep 6)
Psychopathic Wasp (Series 1, Ep 6)
Guuuurk Diary (Series 2, Ep1)
Nut Merchant (Series 2, Ep 2)
Bongo-Playing Beatniks from Under the Sea (Series 2, Ep 4)
Martian Training (Series 2, Ep 4)
Martian Countdown (Series 2, Ep 5)
Quanderhorn Prison Diary (Series 2, Ep 5)
Make Your Own Martian Opera Tracks (Series 2, Ep 6)
Cast and crew interviews:
Producer Gordon Kennedy interviews Rob Grant, Andrew Marshall and sound designer Alisdair MacGregor
Rob and Andrew interview composer Peter Brewis
Gordon interviews Freddie Fox
Gordon interviews John Sessions
Gordon interviews Rachel Atkins and James Fleet
Gordon interviews Ryan Sampson and Cassie Layton
Gordon interviews Kevin Eldon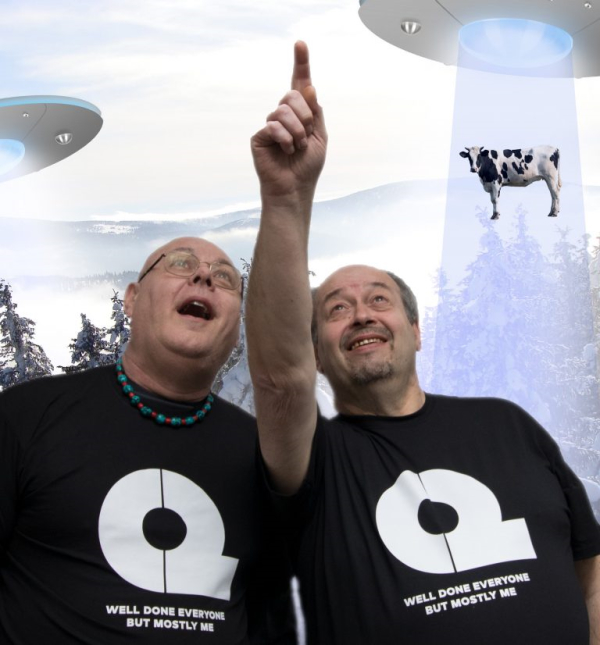 That's an exciting list of features, we're sure you'll agree. The Quanderhorn Collexion is available now as a one-off purchase for £25.99 or as part of Audible's £7.99 monthly subscription.
Make sure to come back next week for all the latest news.