Norman Stands Up
Norman Lovett joins a team of comedy's finest in support of CALM.
18 June, 2021
It's another week and another live appearance for one of the Boys from the Dwarf. This time, it's the turn of Norman Lovett, who will be appearing alongside comedy's finest in a live stand-up show in support of the Campaign Against Living Miserably, this Monday evening.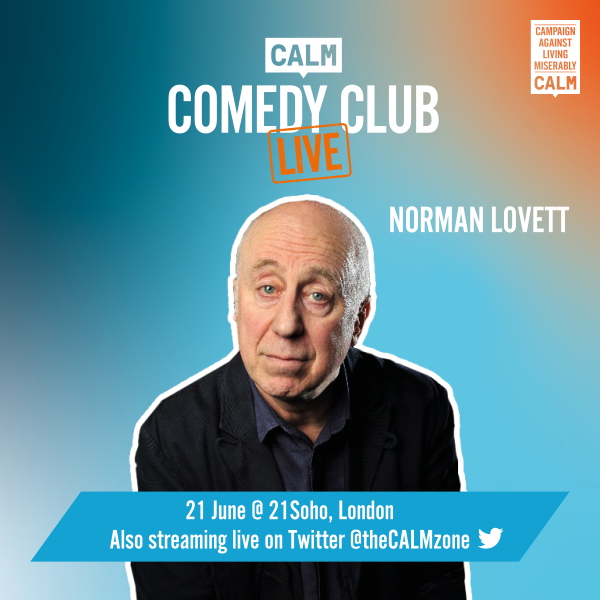 Hosted by Suzi Ruffell and with a bill featuring Norman alongside Sikisa, Mark Watson, Seann Walsh, Joe Jacobs, Felicity Ward, Elf Lyons, Darren Harriott and Russell Kane, this promises to be something pretty special. And best of all, even if you can't be there in person, you can show your support by watching online.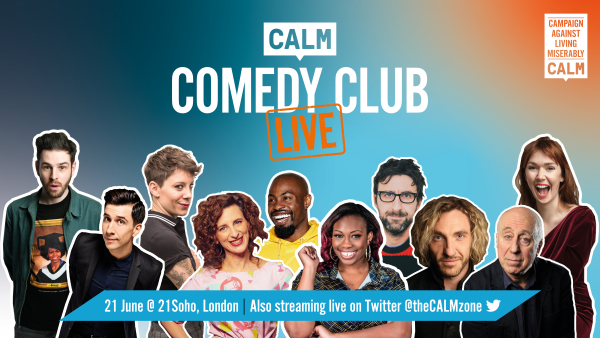 The comedy circuit was hit notoriously hard by the pandemic, so we're thrilled to see that the event is going ahead for such a good cause. With partners in comedy, sport, film, TV and music, CALM is a leading movement against suicide that offers a free and confidential helpline and webchat to people in crisis, while raising awareness and challenge stereotypes.
It's been too long since we last saw Norman perform live, and we can't think of a better way to reacquaint ourselves with his surreal brand of whimsy than by supporting this show in aid of such a fantastic cause. We'll certainly be watching.
The show takes place this Monday the 21st June at 7.30pm, at 21Soho in London, and will also be streamed live on Twitter. You can get tickets here.
Read all about the Campaign Against Living Miserably on their website.