Craig Meets The Richardsons
Craig Charles pays a visit to Lucy Beaumont and Jon Richardson.
14 May, 2021
Fresh from his appearance on ITV's Britain's Brightest Celebrity Family, we have some more good news for Craig Charles fans, because next week our favourite Gadget Show presenter is all set to make his next TV appearance, this time on UKTV's smash-hit original comedy series, Meet the Richardsons.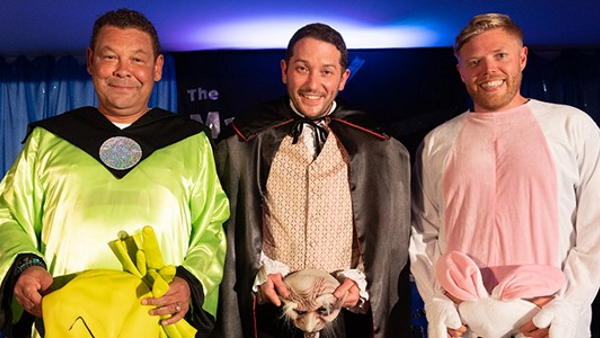 For the uninitiated, Meet The Richardsons premiered last year on Dave. Now in its second series, the mockumentary features comedians Jon Richardson and Lucy Beaumont as fictionalised versions of themselves and explores their personal and professional lives from their family home in Hebden Bridge. Written by Beaumont and Tim Reid, it was the second most-watched show on UKTV in 2020 (beaten only by The Promised Land) and also features Red Dwarf XII's Johnny Vegas as a regular guest star. Here's the synopsis for episode 7:
Jon and Lucy are thinking of moving to London but are struggling to tell the neighbours. So, to break the bad news they take them away for a camping trip in Bridlington. Red Dwarf legend Craig Charles comes around because he fancies buying a house with a pub.
Consistently funny and surprising, the show is always a joy to watch, and when you add in Craig's signature wit and charm, the episode can't fail to delight. Catch Craig and the Richardsons at 10pm, Thursday 20th May on Dave and UKTVPlay.
Come back next week for even more Red Dwarf news.