More Holly Hop Details
Guest Q&A line-up, a Quarantine Commentary and the readthrough competition winners.
22 January, 2021
Dimension Jump conventions have long been a staple of the Red Dwarf calendar. Life-long friendships have been formed, proposals have been made, and beer milkshakes have been consumed by the gallon. Not to be deterred by the current restrictions, the team at The Official Red Dwarf Fan Club have launched Holly Hop, an online counterpart of Red Dwarf goodness, full of guests, games and surprises that will take place on the weekend of the 6th and 7th of February.
And the team have let us know a little more about what's in store.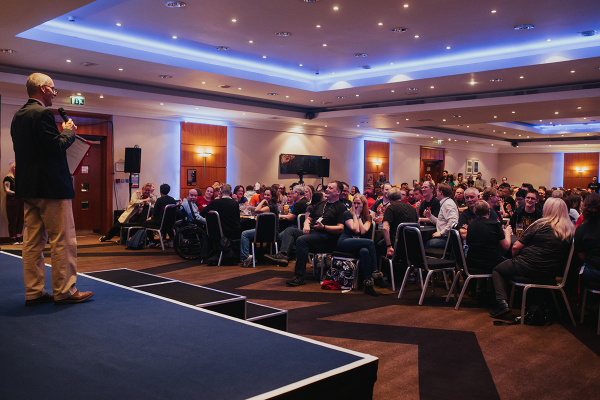 First up, it should come as no surprise that the weekend is packed with guests. Dimension Jump conventions are famous for the value you get from the panels and Holly Hop is no different. The guest so far confirmed include Chris Barrie, Hattie Hayridge, Norman Lovett and Mark Dexter, and we're pleased to learn that Robert Llewellyn will also be joining the line-up.
Dimension Jump guest panels are always surprising, revealing and most importantly, a ton of fun. To make sure Holly Hop offers the same, the fan club are looking to gather some Q&A questions to put to guests throughout the weekend. So, if you have a burning question you want to ask of the electronics section or the brothers Rimmer, you can email the club here, and they'll pick the best for inclusion.
Next up, fresh from Rob Grant and Paul Jackson's A Team Talk With Legends - Live (which is available to watch on-demand until this Sunday at 5pm here), Quarantine Commentaries is making a welcome return for the weekend, with the gang this time tackling Series IV's White Hole. It's an unusual episode in that it was actually based on material that first appeared in the novels, rather than the other way around, so hopefully Rob will be able to fill us in on some interesting details on the writing process. It's also unusual in that the live studio audience recording was actually directed by Paul, as Ed Bye was unavailable on the night. Will Paul spend the hour telling us all just how difficult Red Dwarf was to shoot? You'll have to be there to find out. The commentary will be followed by a live Q&A, and promises the same warmth, insight and bickering that we've come to expect.
And then there's the big one. Holly Hop will boast a table read of a brand-new Red Dwarf script, written by Rob Grant, directed by Ed Bye, and performed by a cast of lucky fans. The team at TORDFC were inundated with auditions clips from hopefuls around the world, and after months of searching, they've found the best group of actors for the roles. Whether the winners will base their performances on the cast we already know and love, or reinvent the roles based on their own unique characteristics, we still don't know. But one thing is for sure - it's going to be a lot of fun finding out.
So, without further ado and in their own words, we present the cast for the special show:
Harmony Hewlett as Rimmer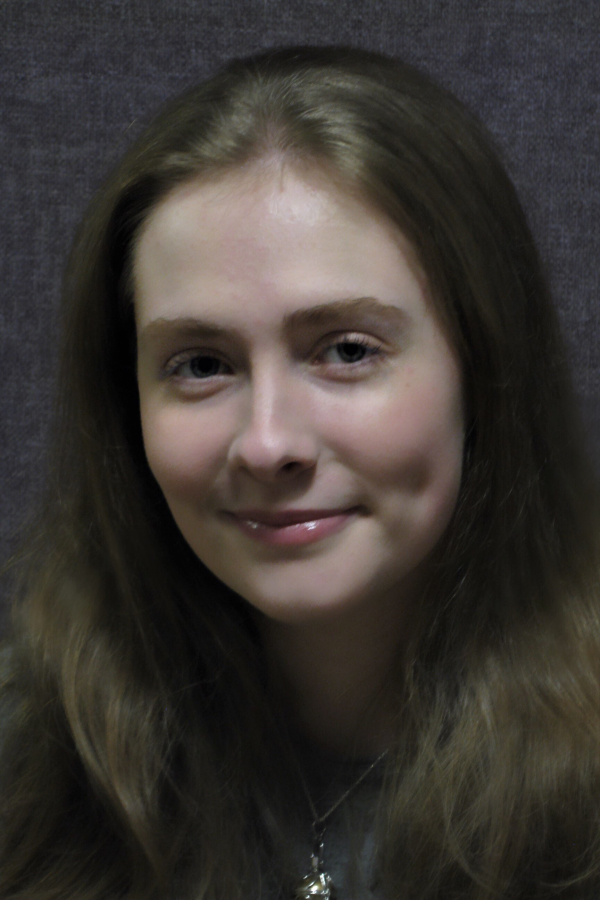 Age: 20
Favourite episode: Gunmen of the Apocalypse (at the moment!)
How long have you been a Red Dwarf fan? Since I first watched the DVDs aged 12, so a rather unimpressive 8 years.
Your favourite Red Dwarf line: "Tell them you had an accident. Tell them you took your car to the crushers and forgot to get out!"
What made you decide to audition as Rimmer? How could I possibly pass up the opportunity to play such an utter smeghead? Rimmer's always been my favourite character, and I've had the unrealistic (until now) ambition to be in an episode of Red Dwarf since first watching the smeg-ups!
Raph Clarkson as Lister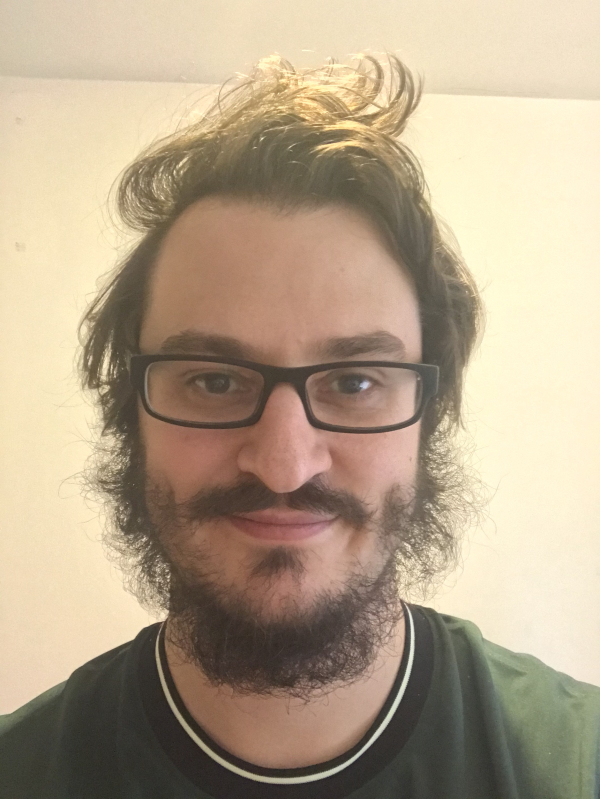 Age: 33
From: London
Favourite episode: Three-way tie between Marooned, Gunmen of the Apocalypse and Tikka to Ride... sorry I know that's cheating!!
How long have you been a Red Dwarf fan? About 25 years - can't remember when I was first introduced to Red Dwarf but I was definitely at primary school!
Your favourite Red Dwarf line: "Well, you've brought the 20th century to the very brink of extinction, sir. Gum?"
What made you decide to audition as Lister? Why Lister? Probably because he's who I feel closest to out of the four - not least because of his slobbiness and general disregard for grooming, something that I sadly (or gladly!) share...
Why audition at all - well, Red Dwarf is a very special thing in my family, it bound us together (my siblings and I and my dad) when we lost our mum many years ago. My dad passed away last year to join the "great airfield in the sky," and auditioning and then getting to do this is the most wonderful thing, and a special way to stay connected to him and to pay tribute to him. He absolutely loved Red Dwarf.
Nikola Skálová as the Cat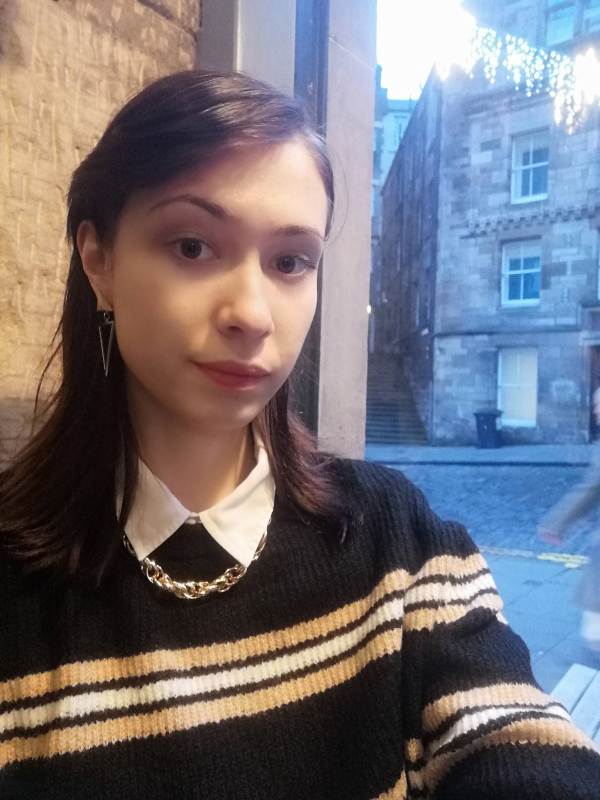 Age: 24
From: Czech republic
Favourite episode: Thanks for the Memory
How long have you been a Red Dwarf fan? Three years
Your favourite Red Dwarf line: "Read my CV: 'Does not help. Does not clean. Will have sex with anything!'"
What made you audition as Cat? I actually couldn't decide, I love all the characters so much, so at first, I recorded auditions for Rimmer, Lister and Cat. I decided to send my Cat audition. I suppose I have some of that Cat energy 😊.
Ellie Griffiths as Kryten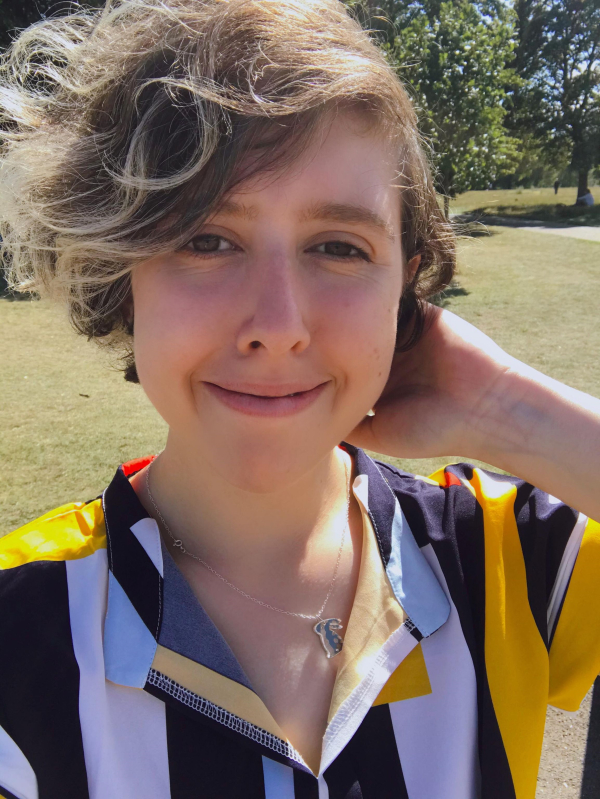 Age: 27
From: London
Favourite episode: This is a tough question!! All in all, it's probably Marooned, with honourable mentions to The Inquisitor, Quarantine, and Samsara.
How long have you been a Red Dwarf fan? I first discovered Red Dwarf when rummaging through my Dad's DVDs as a teen, so at least ten years. Rediscovering it during lockdown(s) has been a joy!
Your favourite Red Dwarf line: "We're a real Mickey Mouse operation, aren't we?" / "Mickey Mouse? We ain't even Betty Boop!"
What made you decide to audition as Kryten? Having tried reading as everyone, I found Kryten was the one that came most naturally - the voice is very satisfying to do, and his expressions are also super fun. I'll admit that he's probably also the one I'm most like, personality-wise; though I could probably do with channelling his zest for housework a little more!
A truly brilliant cast. We can't wait to see what the gang come up with.
And finally, as if all that wasn't enough, the team have even produced a set of t-shirts and tote bags to commemorate the occasion and you can get them here.
There's still time to get your ticket for Holly Hop, and with all this going on, what are you waiting for? At only £9 per head or £5 for TORDFC members, you'd be crazy to miss it.
Holly Hop takes place on Zoom on the weekend of February 6th and 7th, and you can get your tickets here.