Norman's Live
Catch a live stream of Outside the Box with a special Q&A.
3 July, 2020
As it's still likely to be some time before any of us can get out to see live comedy shows on a regular basis, the internet is continuing to provide extremely useful opportunities for communal live entertainment. The latest to get in on the act is Norman Lovett, who's taking part in a stream arranged by comedy distributors Go Faster Stripe.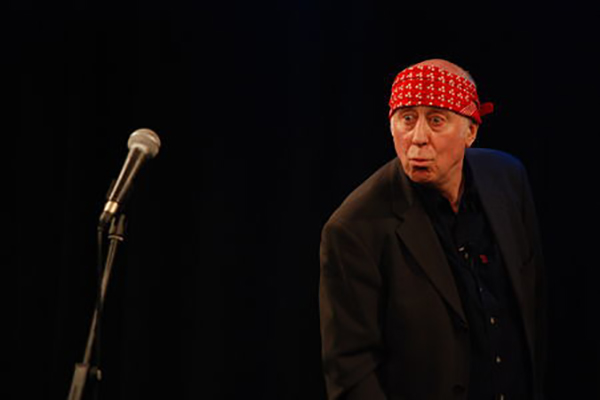 Rather than an entirely new performance - which would probably, let's face it, feel weird without an audience - GFS will be streaming Norman's 2012 recording Outside the Box, but Norm himself will be joining along for a live introduction and then a Q&A afterwards.
The event takes place this Sunday 5th July at 7.30pm, and tickets for the show are just £5 - which you can buy over at the Go Faster Stripe site. The show itself runs for around 80 minutes, so there'll be a thoughtfully-placed "comfort break" before Norman begins his Q&A at 9.05pm.
And if live Q&As are your thing, don't forget you can sign up to watch weekly Quarantine Commentaries - with recent guests that have included Norm alongside the likes of Tony Hawks, David Ross and Mac McDonald, and an array of further special names lined up for the coming weeks...
Keep up with all the latest news and events by following @RedDwarfHQ!