Czech Books At The Ready
Red Dwarf Omnibus edition now available in Czech Republic!
5 June, 2020
From Germany's Roter Zwerg to Estonia's Punaane Kaabus, we've always enjoyed tracking international editions of the Red Dwarf novels. The thriving Czech fanbase has had editions of its Cerveny Trpaslik for many years - as well as being the only nation so far to get translated dubs of the most recent broadcast series.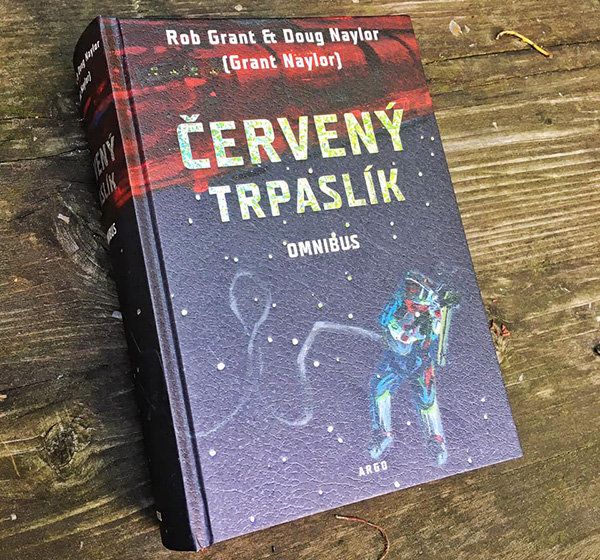 And now, Czech fans are getting something that no other region has ever had - a compendium omnibus edition of all four novels!
The new edition, published by Argo, is a new translation by Ladislav Šenkyřík rather than simply a collection of his previous versions, and the gorgeous hardback clocks in at an incredible 1,072 pages. Should you not have any nearby whales that require stunning, meanwhile, it's also available as an eBook.
For anyone looking to import the book to the UK, meanwhile, the online seller Kosmas does ship internationally - the price of CZK 628 working out currently at just over twenty quid (with shipping on top).
Just when we thought we'd finally got over our collecting habit, and everything...
Read more about the history of Red Dwarf in print in this feature!