Quarantine?
UPDATED: Rob, Paul and Ed provide "minimum leisure facilities"!
26 March, 2020 (Updated 1 April, 2020)
UPDATE: The second commentary session, on BALANCE OF POWER, will take place on Sunday 5th April at the same time, 2pm. If you applied last time, you'll be included in the draw, but if you didn't, simply complete the form at the bottom of this post to apply!
Rob Grant, Paul Jackson and Ed Bye enjoyed their Dimension Jump experience so much, they're planning a reprise.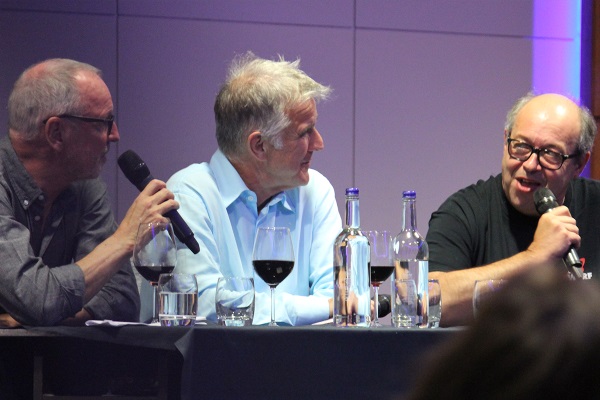 In these strange and dark times, they would like to bring some fun to your sofas and put a smile on your faces by offering their unique live commentary on Series I, Episode 2: Future Echoes; followed by a Q&A session, with an interesting wrinkle: they'll be hosting it online, via Zoom, on Sunday 29th March at 2pm, and places will go to the first 90 responders.
Participants will need their own copy of Future Echoes (DVD, Blu-Ray or On Demand), and a free Zoom account. We'll all hit the play button at the same time.
Hopefully.
You will also need to know how to execute a flawless full Double Rimmer salute.
Don't worry, we'll send full instructions to all participants once they're selected.
We're expecting a good response, so get in there quickly if you want a place.
Apply here: