SFX I Think I Found It
Get some Red Dwarf coverage with this month's cover story.
20 March, 2020
The first time Red Dwarf made it on to the cover of SFX magazine was nearly 24 years ago - in July 1996's issue #14, which featured a dramatic Kryten cover in the build-up to Series VII. Since then, there have been various cover appearances ranging from small boxouts to 2016's Series XI extravaganza, which saw four separate covers issued for issue #279, and a celebratory supplement.
Well, with the 90-minute special The Promised Land on the horizon, our favourite UK sci-fi mag have come up trumps again, and put the Boys From The Dwarf on their latest cover. Below you can see the special subscriber-only edition, and we're told there will also be some variants next week on shop shelves: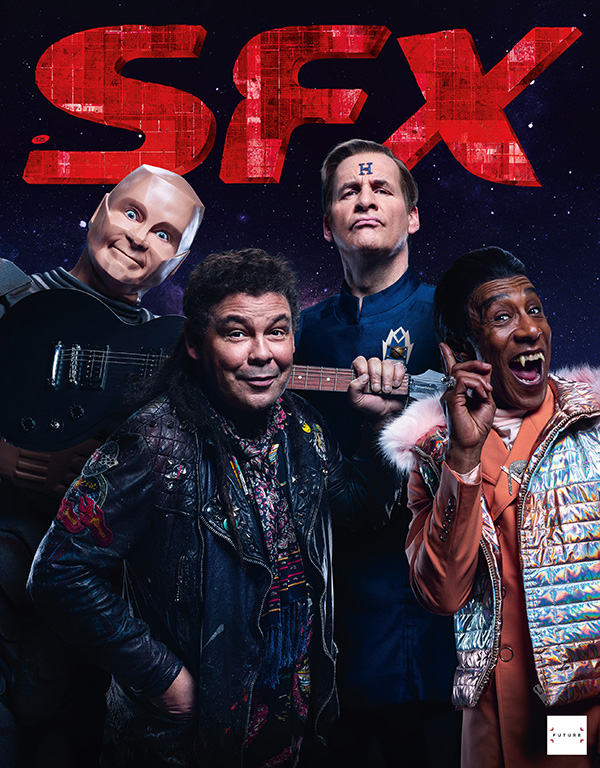 Issue #325 features an exclusive look at the special, including some brand new pictures! That's in addition to the usual blend of news and features around sci-fi and fantasy movie, TV, books, games and more. And if you've been looking to get your hands on a poster version of The Promised Land's poster artwork, you'll definitely want to grab a copy...
If you can't get out to get your hands on SFX in the shops, you can also order online, as well as a range of digital subscription and single-issue options. It's also available on the Readly subscription app.
Find out more at the SFX website!