Save The Date
Air date, poster and a FULL trailer for The Promised Land!
20 March, 2020
In these uncertain times, it's good to have something to look forward to. So we're pleased today to be able to tell you just how long you have left to wait for Red Dwarf: The Promised Land. The brand new, 90-minute special will be broadcast on Dave at 9pm on Thursday 9th April - that's just under three weeks from the day we're publishing this article.
Accompanying that news, we're also delighted to bring you the full-length trailer for the special, expanding on the teaser that was released last week:
The Promised Land is the thirteenth outing of Red Dwarf, and reunites the original cast of Chris Barrie (Rimmer), Craig Charles (Lister), Danny John-Jules (Cat) and Robert Llewellyn (Kryten), with the return of Holly (Norman Lovett), the much loved ship's computer. Written and directed by Doug Naylor, it was recorded in front of a live studio audience over two nights at the world famous Pinewood Studios. The special is produced by Richard Naylor and is a Baby Cow production.
The special will see the posse meet three cat clerics (Tom Bennett, Mandeep Dhillon, Lucy Pearman) who worship Lister as their God. Lister vows to help them as they're being hunted by Rodon, the ruthless feral cat leader (Ray Fearon) who has vowed to wipe out all cats who worship anyone but him.
And in case you haven't seen it yet, this week we debuted on social media an absolutely gorgeous and epic poster for the special - one that befits its bigger-than-usual, feature-length status. Click the thumbnails below to download it in assorted versions and sizes if you want it for your phone and desktop wallpaper!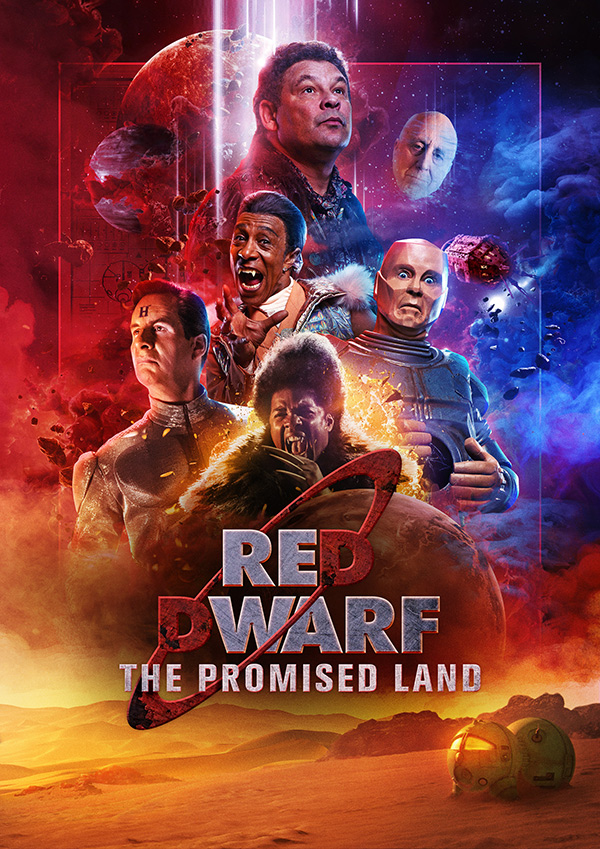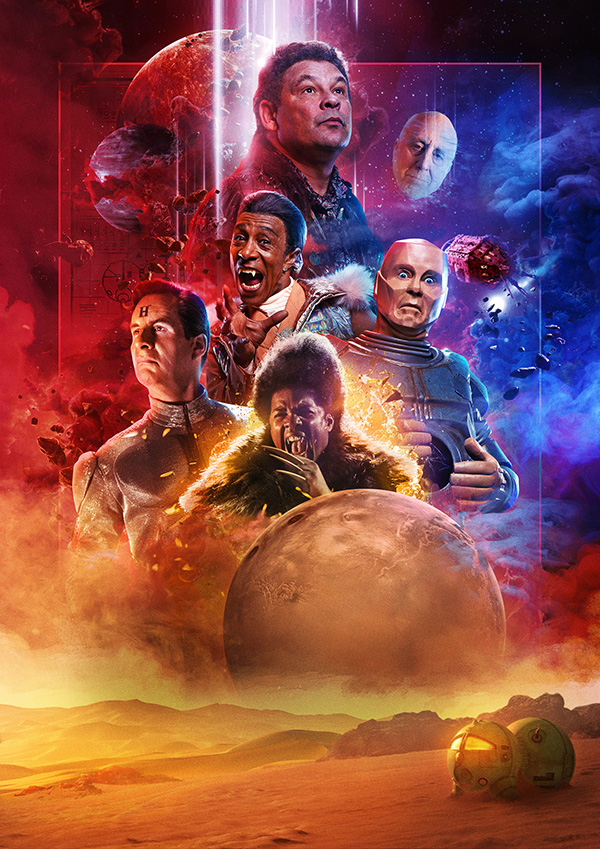 Red Dwarf: The Promised Land hits screens on 9th April!