First Look
Photos from the Red Dwarf Special have landed!
24 January, 2020
If you're a reader of Empire magazine's TV-based spinoff Pilot, you may already have seen this as they led with it alongside an exclusive interview feature in the latest edition of their mag this week - but for everyone else, we're delighted to present a first look at the upcoming Red Dwarf special!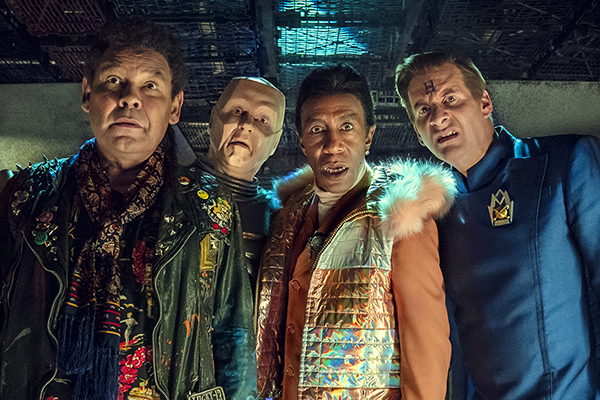 The first photo shows our intrepid gang of Lister, Rimmer, Cat and Kryten, all present and correct and giving a first glimpse at their costumes for the special. It's a combination of tried-and-tested looks with a few intriguing updates and tweaks here and there - including some that you can't actually make out in this photo...
The second pic, though, gives us something entirely new: it's your first look at guest star Ray Fearon as Rodon, Leader of the Feral Cats: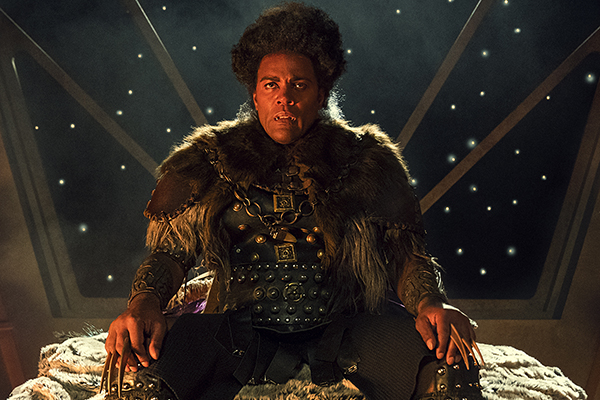 Wait... Leader of the Feral what? Well, we're not saying any further - you'll have to find out what this all means when the special airs on Dave later this year. All we can tell you from having seen the show recorded is that Ray - who you might have spotted in the Golden Globe-winning hit Fleabag - is destined to join the ranks of memorable guest stars and characters. Who exactly he is, how he crosses paths with the Dwarfers, even what those claws are all about... you'll have to wait and see.
But you're welcome to speculate to your heart's content in the meantime...
Grab the latest edition of Pilot free with the new issue of Empire, in shops now!