Red Dwarf Goes Vindalunar
Series X broadcast date announced.
31 August, 2012
You know us. Things are never done the conventional way in Red Dwarf land. So when it came to announcing the broadcast date for Series X, our friends at Dave had to come up with something just a little bit different.
For the last week, visitors to Dave's dedicated Vindalunar minisite have been greeted by live webcam footage of a couple of screens, and a slowly inflating balloon. The purpose of this bizarre setup? To get fans to Tweet the #Vindalunar and #RedDwarfX hashtags, raising awareness of the new series. The more tweets carrying the hashtag, the bigger the balloon got - before finally launching a "care package" for Lister (consisting of can of Leopard Lager and a vindaloo curry) into space.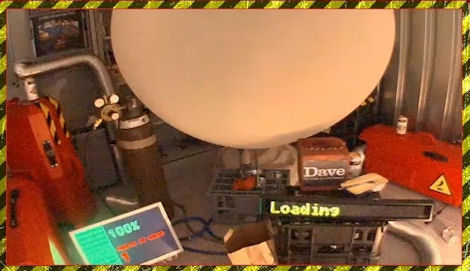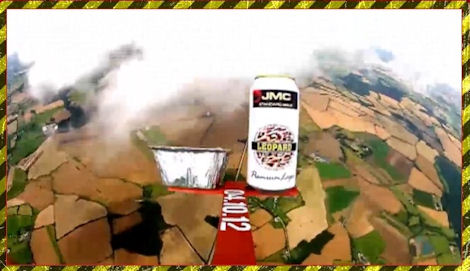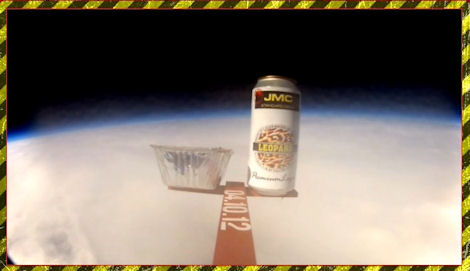 Oh, not to mention announcing the premiere date for the new series. That's quite a big deal, right?
So, with the Vindalunar mission successfully launched (into space! Really!), we're delighted to confirm that episode one of Red Dwarf X will premiere on Dave (and Dave HD) at 9pm on Thursday 4th October 2012. We can reasonably expect that the remaining episodes will broadcast on the five successive Thursday nights as well - but, of course, television schedules are subject to alteration, so these can't be confirmed this far in advance just yet.
Still, though, after all this time, the question of when we'd get a brand new series of Red Dwarf has finally been answered. 04.10.12 may just live in infamy...
If you missed the live flight, relive it in full at the Vindalunar site!