Obituary
Peter Wragg
20 April, 2012
Over the last quarter of a century, Red Dwarf has had the honour of featuring the work of professionals at the very top of their fields. In nobody's case was this more true than of visual effects designer Peter Wragg.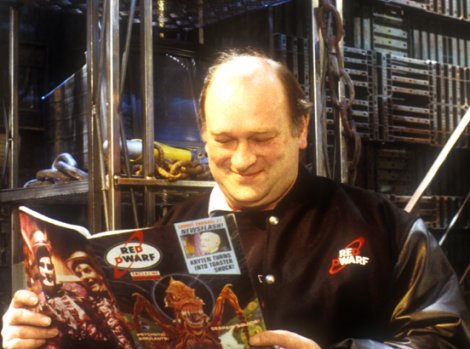 A hobbyist model maker in his youth, Peter's big break came when he got a job at AP Films - which would later become Century 21 - and so his earliest work for television was on arguably the most quintessential model-based series of all, Gerry Anderson's Thunderbirds. Work on other shows in the Anderson stable, including Joe 90, Captain Scarlet and the live-action UFO, followed, before a few years' sabbatical from the film industry.
In the mid 1970s he returned to television, initially joining the BBC's Visual Effects department on a short-term contract. Over the next decade working for the department, of which he would later become head, Peter created effects work for an array of classic programmes - including Doctor Who, Allo Allo and Filthy Rich & Catflap - as well as working on Barry Hines' seminal TV movie Threads.
Despite this glittering career, however, Peter's most memorable and iconic work was still in front of him. Having already worked with Paul Jackson on various BBC comedy series - demonstrating a particular talent for blowing things up - Peter, his team and their considerable expertise were called upon by the producer to create the necessary space-bound model shots for the first series of Red Dwarf. The results exceeded everyone's wildest expectations.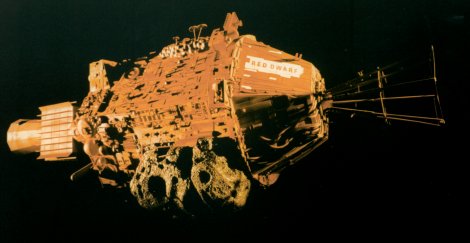 Rob and Doug may have called the ship "Red Dwarf", but they weren't even expecting it to be painted red. In fact, the majestic - and very red - eight-foot-long model Peter delivered didn't look like any sci-fi ship they, or anyone else, had seen before. It was squat, it was ugly, it was industrial, it was grimy. And yet in its own, distinctly British way, it was beautiful. In other words, it suited the show absolutely perfectly.
Over subsequent years, in addition to creating and filming a dazzling array of model ships, the crew that Peter helmed would also be responsible for bringing vividly detailed monsters such as the Polymorph, the Curry Monster and the Self-Loathing Beast to the screen; yet even more than any of these, surely the most memorable figure to have been designed by his hand was the distinctive head of Kryten. Angular to suggest "robotic", yet flesh-coloured to retain an all-important humanity, Kryten slotted perfectly into the design aesthetic of the series and became one of the most famous androids in science fiction.
Having overseen Red Dwarf's effects for the entirety of the first seven series, Peter continued working at the BBC until retiring just a few years before the Visual Effects department itself was closed down. As well as being a true master of his craft - recognised by the industry with multiple Television Society awards for his work - he was regarded by his colleagues just as fondly for personal as well as creative reasons. Director of Photography Peter Tyler, who worked with the team throughout their time on the show, remembers: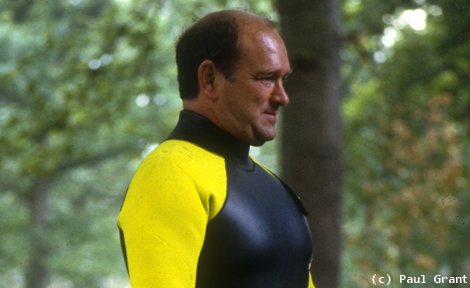 Doug Naylor, meanwhile, writes:
Peter Wragg passed away after a short illness in April 2012, at the age of 65. He is fondly remembered and greatly missed by everybody connected with Red Dwarf.
Read more about Peter's career in this interview from February 2001.