Ride With Danny
Win the chance to motorbike around Europe... with DJ-J!
24 February, 2012
We all know that if Danny John-Jules has one love in life... it's dancing. But if he has two, then the second is undoubtedly motorcycling. Over the past couple of years, through his MotoVentures initiative, Danny has cut a figure as distinctive as any of his Cat costumes, undertaking charity bike rides in his all-pink regalia.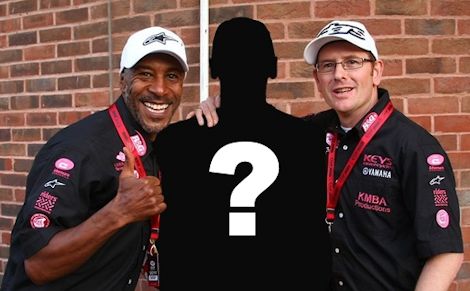 Following a successful Viva Valencia! ride through Europe in 2011, Danny's next fundraising venture is another trip to a round of the MotoGP championship. Challenge 125 will see three riders, on a budget of just £125, travel a thousand miles from London, through Europe, to the San Marino circuit in September this year. Those riders? Danny himself, fellow MotoVentures founder Steve Keys... and one lucky competition winner.
That's right, one competition winner will be the lucky third rider, and given their bike and equipment to keep along with this unique experience of a lifetime. But wait, there's an even bigger twist: the competition is only open to those who don't already ride a motorbike:
To enter you must not hold a motorcycle licence. All entrants will need to take a free ride experience at their local motorcycle training centre in conjunction with the Get-On Campaign.
After telling us why you think you'd make an ideal travelling companion to Danny and Steve, six people will be selected to go on and do their Compulsory Basic Training.
The final stage in the selection process sees the six whittled down to three, taking their full test and then having to make a plea to a select panel including Danny, Steve and a guest judge, as to why they should be the winner. No bribes accepted, but you can always try the rest of the crew...
So if you don't hold a motorcycle licence, but have always wanted to, this is the perfect place to get started - and you might just find yourself becoming Danny's travelling companion for an unforgettable week. Who knows, he might even teach you to dance at the same time...
To find out more, and download an application form, vroom on over to the MotoVentures website.