Red Dwarf X Is Go
New behind-the-scenes video and photo as production starts.
9 December, 2011
You'll have to forgive us if we get a little giddy as we type these words, but it really is a rather special thing to be able to say: Series X of Red Dwarf is now officially in production.
And what's more, we've got the pictures and video to prove it. First of all, Dave have posted an exclusive behind-the-scenes clip featuring Robert Llewellyn and Danny John-Jules undergoing their hair and makeup tests at Shepperton - offering, excitingly, the first glimpse of Kryten's mask and costume. The clip is also available on YouTube, in case anyone's having any trouble accessing it on Dave's site.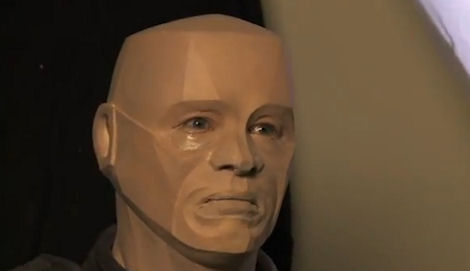 But if you really can't believe things are truly underway until you see a photo of the cast members on set... well, we've got one of those for you, too. Admittedly it's a half-built set, and admittedly Danny, Chris and Craig aren't in costume or anything... but there they are. Holding scripts, and everything! Although just in case you're thinking about using Kryten's image-enhancement device to read what's on the page: we've tried it, it doesn't work.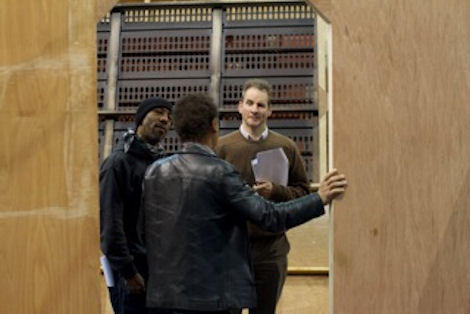 This is just the beginning of the oodles of behind-the-scenes footage and pics we'll be bringing you over the coming months - so stay tuned to reddwarf.co.uk, and the official Twitter and Facebook pages, to keep up!
Red Dwarf X will be broadcast by Dave in late 2012.