Craig Speaks Out
New series chatter - but, unsurprisingly, GNP and Dave ain't talking...
11 June, 2010
There's been a big kerfuffle online following Craig Charles showing up on BBC Radio 2 telling all and sundry that, yes, Red Dwarf will be back. As if there were any doubt!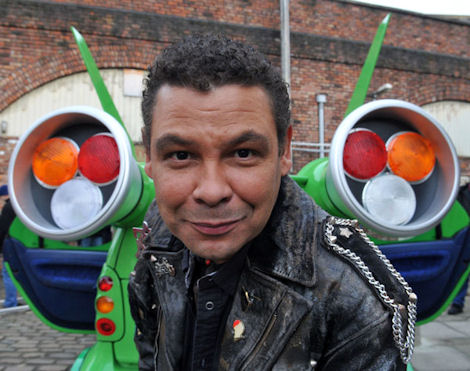 The Lister actor let slip that there was an intention to film two more series in January next year. Which is really rather exciting.
Of course, Grant Naylor Productions and Dave - Red Dwarf's new home channel following the knockout ratings success of Back to Earth - aren't yet in a position to confirm anything. Indeed, Craig admitted that he'd actually only been approached for date availability. Nothing is, as yet, carved in stone. (As all entertainment contracts have to be. You've seen The Flintstones, right?)
No question, though, these are thrilling rumblings. How many episodes we actually get - or when they actually shoot - is a little way from being locked down as yet.
Still - excitin' innit?
You can go nuts about this latest rumour on our Forum.