Infinity Welcomes Careful Broadcasters
Chris Barrie reads the Red Dwarf novels on BBC Radio 7.
4 December, 2009
Oh, the Beeb are having a lot of fun with Red Dwarf over on Radio 7. First they pull Son of Cliché from the archives, and now you're getting a run of the Red Dwarf Radio Shows.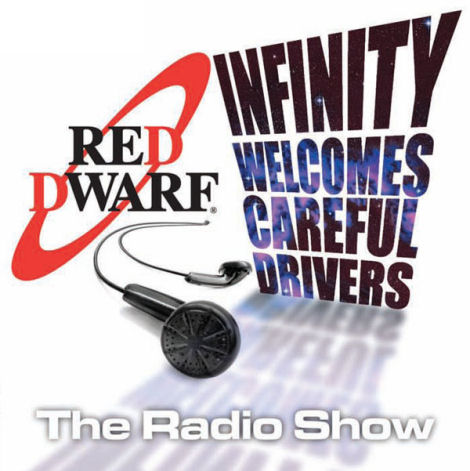 For six weeks, starting on Sunday, December 6th, the Infinity Welcomes Careful Drivers Radio Show will be broadcasting at 10pm - more info here. If you don't know the Radio Show, it's a brilliantly abridged reading of the novel by Rob Grant and Doug Naylor. (Better Than Life was also given the Radio Show treatment.)
The book's read by Chris Barrie - though 'performed' might be a better word for the man who brings every character off the page with his remarkable vocal talents - and are enhanced throughout with sound effects and music. The result is a unique combination of novel and radio play, and it's well worth checking out.
Every episode includes a 'Previously' recap from Chris, and after broadcast will be available for a limited period on the ubiquitous BBC iPlayer.
So take in the heady futuristic atmosphere, listen to Petersen puke his way through spaceship check-in and the crew smooch along to 'Press Your Lumps Against Mine' at the disco, before it all goes wrong and Lister is left horribly alone, three millions years from home and... well, y'know.
The Radio Shows are also available from the iTunes store.