Back To Earth Behind The Scenes
The Complete Guide gets suitably updated.
19 June, 2009
If you've yet to pick up the Back to Earth DVD here's a small placebo to see you though until you have time to nip down to the shops - reddwarf.co.uk's Complete Guide to Red Dwarf has been updated with a behind the scenes section for the recent trilogy.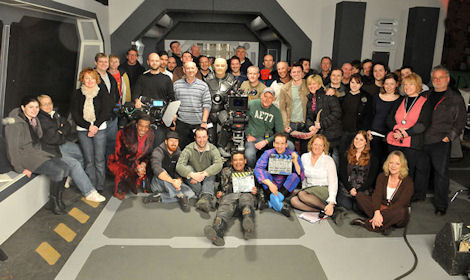 Until you get the chance to see the deleted scenes, outtakes and backstage footage... well, this will see you though nicely. Click here to get started.