KCTS Gets Anniversarial
A pledge drive, a celebrity guest... and a serious hint for the future.
1 August, 2008
Seattle-based public television station KCTS 9 is running a 20th Anniversary Pledge Drive on Saturday, August 2nd - and that's just the start of a very interesting sequence of events. A sequence that climaxes with this video:
Back to the beginning, though. The channel's anniversary run of episodes - playing between 7.30pm and 11pm Pacific time - will to be themed to some of Kryten's best moments. The episodes selected are: The Last Day, DNA, Quarantine, Gunmen of the Apocalypse and Beyond a Joke. Nifty!

Paula Nemzek from KCTS 9 explained the process: People can call the station on 1-800-443-1999 or donate online at KCTS9.org to get anything from a complete DVD set to a signed photo of Robert to tickets to see him on the 24th.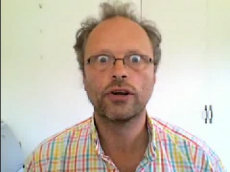 A visit, you say? Oh yes, Robert's going to Seattle on August 24th and he'd very much like for you to join him. He'll be doing a talk/Q&A session as well as signing autographs and - if it's what you fancy - posing for pictures. It's a food-and-drink meet-and-greet, and the channel is asking for a donation of $150 for tickets for two people. Tickets are not limited to the pledge drive - phone line and web services are available 24/7.
But, as you know, the dominoes don't stop falling there. Paula finishes with this interesting factoid: [Robert] did a very cute video promo that's on our website as well.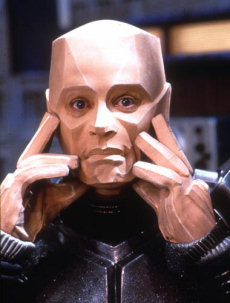 Indeed he did. And among the very worthy Seattle-based promotion Robert provides is the following quote:
We're going to have a jolly good time catching up on all the daft stories behind the scenes on Red Dwarf... and all the prospects for more Red Dwarf. [Winks] Aaah, yes indeed - news just through. But I won't tell you till I'm there.
Whatonearthcanhepossiblybe-referringtocoulditreallybeas-excitingasitseemsithinkimgoing-toexplode?!?!?!?
Thing is, we can't yet tell you what he's referring to. We'd love to, we're aching to, and it's been on the cards since the website relaunch but... nope, you're just going to have to wait a little while longer.
It'll be worth it. Promise.
You can get TV listings for America's PBS stations and elsewhere from our TV and Online section.