Lister To Red Dwarf
Developments ahoy in the world of the mobile phone.
12 October, 2007
Red Dwarf is about to be seen in a whole new form: the mobisode.
You can see a special preview mobisode right now on the Red Dwarf mobi site - an adaptation of the 'red alert bulb' scene in Series VI's Legion. This is also the clip which will be appearing on the Bodysnatcher DVD.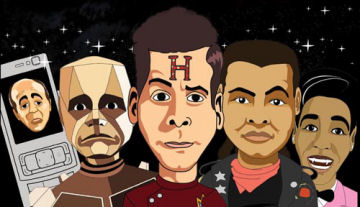 It's the start of a massive new venture by franchise newcomers Pitch, who have launched their website and mobile services this week here. These include wallpapers, official ringtones, the mobisodes, a virtual social network for chat and content sharing, and also a stack of voicetones by Rimmer and Kryten.
Yes, that's right - Chris Barrie and Robert Llewellyn have recorded brand-new, in-character lines, phrases long and short that you'll be able to use as ringtones. But not just ringtones - special messages have been created for texts, alert messages, reminders and alarms. Best of all, you can have either character act as your answering service!
Rimmer: "Calling this number is an act or war - ergo we surrender. Just leave your demands after the tone."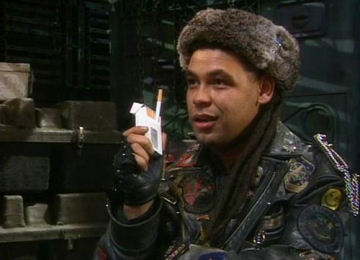 Kryten: "The person you are calling is unavailable. Naturally I will commit suicide immediately after you have left a message."
More cast members will be added over the coming months, but the mobisodes are the big news here. These have been especially created for the tiny screen by animation company Le Singe Media and will be updated weekly. All subscribers can get a taste of a new Red Dwarf universe!
Visit the Red Dwarf mobile website.