Bodysnatcher Delayed
Now November 12th - by Andrew Ellard
5 October, 2007
The important thing is not to panic. Keep a paper bag handy to breathe into - should you start to hyperventilate, breathe deep and slow and remember the DVDs will be out soon enough.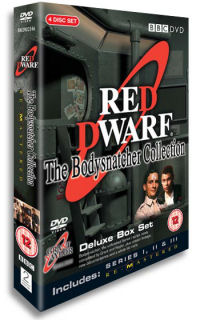 In the meantime, the news is that The Bodysnatcher Collection will be delayed from its original (and quite early) release date by three weeks. The four-disc set will now arrive in stores on November 12th.
It's been technical issues that have held us up - and rather than rush things and risk an imperfect product, 2entertain have allowed the delay in order that everything be done just right. Yes, we know, you've been gagging to get hold of this release since we started announcing content at the end of last year. But honestly, three weeks is nothing. You'll cope. Promise.
Just the Smegs will also be nudged back, appearing a week after Bodysnatcher on November 19th to accommodate a delay in getting the never-before-released-on-DVD content classified for release.
As a sweetener, because we're generous like this, you can visit the Officers' Club Wallpaper Page right now and get a gorgeous Bodysnatcher background for your desktop. Aren't we nice?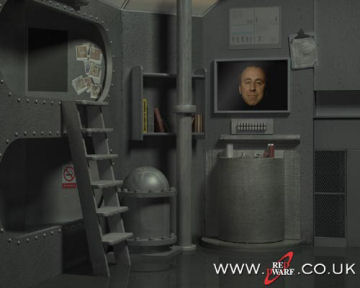 Keep breathing. Deep and slow. Not long now.
More DVD Details will follow soon...
Red Dwarf: The Bodysnatcher Collection will be out in the UK on November 12th, and in Australia in December. Pre-order now!