On The Spot
More Cast and Crew Interviews - by Andrew Ellard
26 January, 2007
What a wonderfully frantic start to the year we've had. After a great warm up before Christmas interviewing Rob Grant, Craig Charles, Danny John-Jules, Hattie Hayridge and John Lenahan, the heavy filming days came in mid-January. And what days they were.
A key feature of the Red Dwarf: Remastered DVD boxset will be the Series I and II documentaries, detailing the production in the style of previous efforts (which were, from Series III onwards, All Change, Built to Last, Heavy Science, The Starbuggers, Back from the Dead and The Tank). Plus we'll be looking at the remastered process in detail in a separate doc.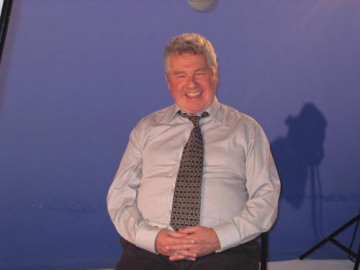 David Ross
On Thursday, January 11th we returned to Waterfall Studios, getting off to a warm and gentle start with the lovely David Ross, Series II's original Kryten. As you may or may not be aware, David has quite the history with Rob and Doug having starred in their radio sitcom Wrinkles long before Red Dwarf. He's also something of a legend - which is why I had him sign my G.B.H. DVDs.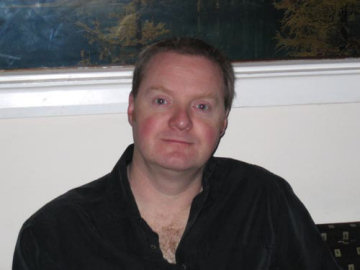 Peter Tyler
Peter Tyler was in next with some remarkable insights into the Series I model effects. Seriously. And the FX discussion continued with Andy Bowman. Andy's name might not be as familiar to you as perhaps it should. His claims to fame are many, but the important one is this:
He made the skutters.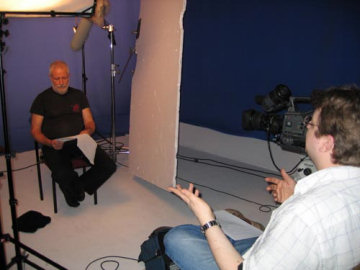 Andy Bowman
Andy's responsibilities were for many of the on-set effects through Dwarf's first five series, and his contributions to wheeled chaos (aside from the skutters, he also built Holly's wheeled trolley and Kryten's space-bike) can finally be revealed.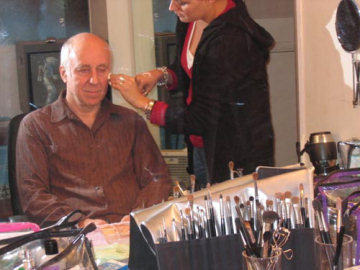 Norman Lovett
With his usual candour, Norman Lovett was next. As the various commentaries and documentaries have shown, Norman's not one to hold back. Expect moaning.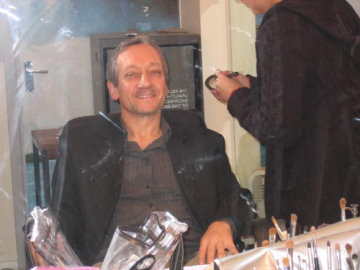 Lee Cornes
Stand-up comedian and Paranoia actor Lee Cornes was next, in a short-but-sweet session that summed up his week on the show. Expect giggling.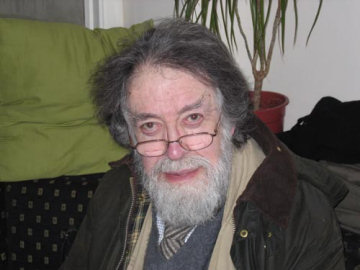 Paul Montague
Then we had Paul Montague, and it's quite a special moment. Series I and II's set designer is advancing in years but is still very proud of the show. Expect a big, bushy beard.
John Pomphrey
He was followed by lighting director John Pomphrey, bright and lively as ever. And then Chris Barrie, who claims to remember those early years better than the 'middle ones'. Expect this 'expect' joke to have worn thin by now.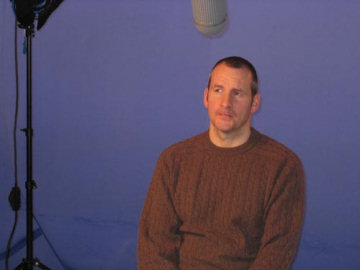 Chris Barrie
We should probably mention at this point that the interviews aren't quite over even now. One more recording day is slated for later this year, but for now the names on the bill are under wraps. Though 'Doug Naylor' probably won't come as a huge surprise.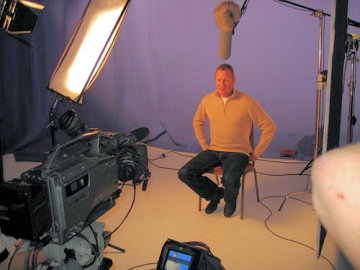 Ed Bye
So, moving on to Friday, January 12th and a day that kicked off with a mammoth two-and-a-half-hour session with producer and director Ed Bye. If there's anything Ed likes more than producing and directing, it's reeling off a good anecdote. Ed is a joy to edit, with every answer including the subject's name, their place on the show, and a to-the-point collection of facts and opinions.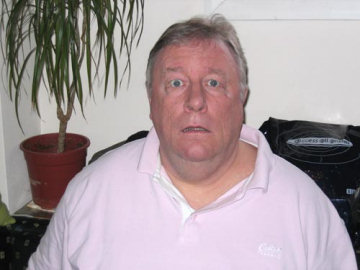 Mac McDonald
Mac McDonald once again made our cheeks ache, treating the entire interview as a chance to make a supposed-to-be-silent crew laugh until they burst. Then Chris Veale detailed his CGI work on the remastered episodes (no, those weren't his CGI skutters).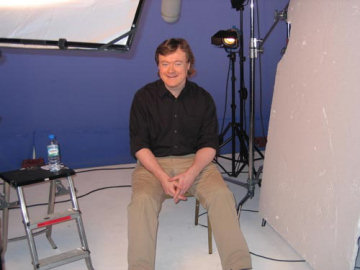 Chris Veale
And then came Mike Agnew, these days a producer in his own right, but back in the day he was Red Dwarf's production manager. Mike has all the best 'in the trenches' stories, some of which make you wonder how the show got made at all!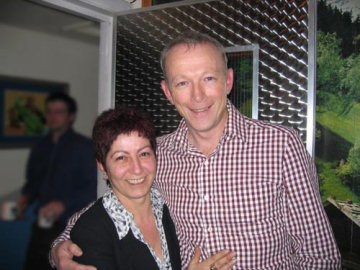 Dona DiStefano / Mike Agnew
Mike's right-hand woman was Dona DiStefano, Assistant Floor Manager, one-time Kochanski (a mute stand-in role at the end of Stasis Leak) and the only person brave enough to confiscate Norman Lovett's football during rehearsals. She also has a charming archive of Red Dwarf history - including original Rimmer Hs, Cat teeth... and a pink baby skutter!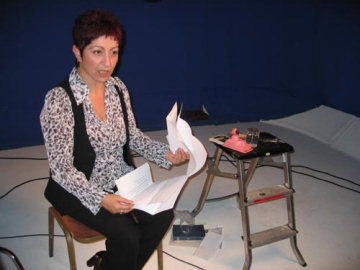 Dona DiStefano
Finally, Mark Wybourn and Jem Whippey went on the record about the editing (Mark) and sound (Jem) work that went into the show's remastering, explaining all the tech stuff with remarkable clarity.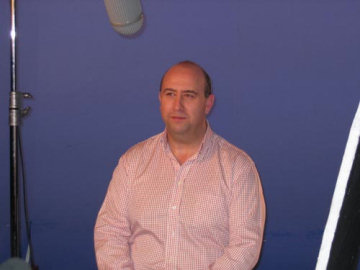 Mark Wybourn
The interview days are a packed and exhausting run, with a conveyor belt of personalities and styles rolling before the camera. The material we picked up this time is every bit as funny, honest, entertaining and surprising as the work that has gone before, and I can't wait to get into the edit.
Jem Whippey
More DVD Details will follow soon...
Red Dwarf: Remastered is currently in production aiming for an Autumn release in the UK.