Dimension Jump XX

by Seb Patrick
An Anniversary to Remember
Dimension Jump is always a special weekend. But there's special, and then there's special. Certain events always get talked about in slightly more hushed tones than others - such as 1998, which saw the cast and crew descend on the Liverpool Adelphi during the production of Series VIII. Or 2009, the chaotic but unforgettable post-comeback special that saw the show, the fan club and the convention revamped and revitalised all at once. And 2015, the first event in the new home of Nottingham, which saw the live announcement of two new series right there on stage.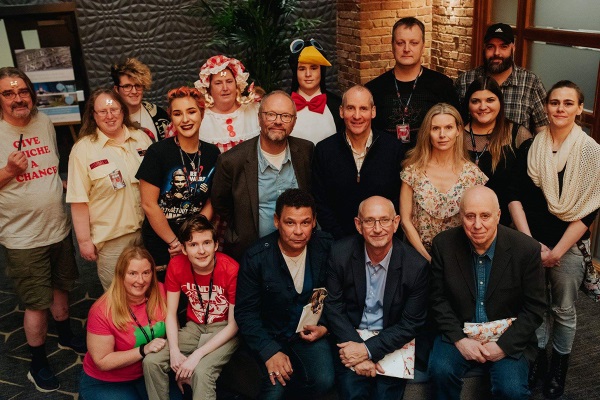 Undoubtedly, Dimension Jump XX will be added to that list in years to come. The twentieth time the Fan Club have put on an event, in the show's thirtieth anniversary year, with a guest lineup the scale of which DJ has simply never seen. Every lead cast member ever, and both the show's co-creators, in attendance - that's never happened before. And all of this executed as smoothly and efficiently as any DJ ever has been, to boot.
It is, as John F. Kennedy might have said while Elvis munched on some devilled kidneys, one heck of a weekend. And it all begins, as these things always do, on Friday night.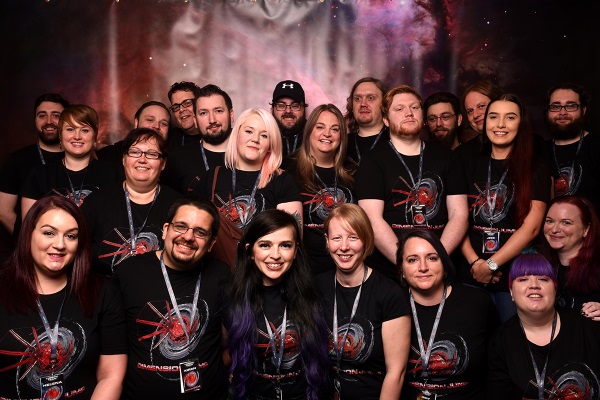 With thanks as ever to the fan club team: James, Jonathan, Jez, Mick, Alex, Joey, Carrie, Jo, Shelley and Danny; and weekend volunteers Rachel, Helen, Neil, Katie, Amy, Gwyneth, Andy, Melissa, Kerry, Dan, Jess, Kerrie, Claire, Gareth, Karen, Gail, Wayne, Mike, Dan, Anne, Lee, Jane, Kev, Kiran, Josephine, Tom, Ian, Helena and Rick. And to the staff of the Crowne Plaza Nottingham!
Pictures by Becky Ryan Photography, Tom Pyott and the Official Red Dwarf Fan Club.