Dimension Jump XIII
Welcome
It's hard to explain what separates a great DJ from simply a good one.
Whatever it is, it was going on over the weekend of September 22nd-24th, 2006.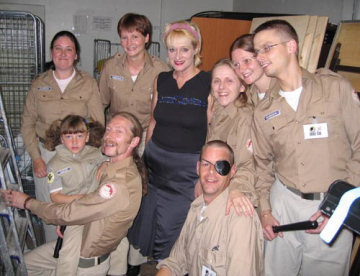 From the very start, there was a vibe to the convention this year. A palpable hum. Was it the team? The organisation? The crowd? The imminent arrival of one Craig Charles after an 8-year DJ absence? Or maybe, even, a room full of people working hard to avoid the thirteenth convention becoming 'unlucky'?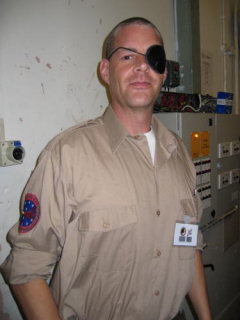 It's impossible to tie it down. Whatever it was, it made for one of the best times your correspondent has ever had in a room with 200 people. Were you there? Want to catch up with someone you met along the way? Log on to our Webboard and say hi!
So, with the Fan Club team all appropriately dressed as prison officers, let's kick this report off with Friday night.
With thanks to the entire DJ team - James, Helen and Neil, Liam and Wendy, Jenny and Caz, Sharon, Paul, Rory and Helen - who made our weekend soar.