That's Gotta Be Smeg Ups
Looking back at Red Dwarf's blooper reels.
10 January, 2020
This week, Red Dwarf returns to audience shooting, for the second half of filming this year's Special. And while we'll eventually get an hour and a half of brand new Red Dwarf out of this production, a new set of filming dates also means the creation of something that for a lot of productions is a recurring irritation - but for Red Dwarf, has been an integral part of the show's DNA for a quarter of a century. We're talking, of course, about the Smeg Ups.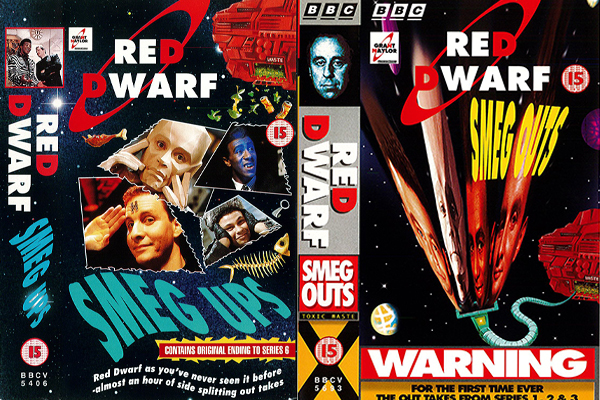 Well, Smeg Ups are what we call them, but elsewhere they're known as "bloopers", "outtakes", "fluffs", "flubs" or (in Asia) "NGs (no goods)". They're what happens when someone forgets a line, misses a cue, breaks a prop, "corpses" (breaks into laughter), or does anything else that wasn't in the script and can't be used in the show.
The practice of compiling such mistakes into "gag reels" is almost as old as the movie industry itself, but it was an American producer called Kermit Schaefer who first seized on the commercial potential of mistakes in their own right - selling his Pardon My Blooper albums in the 1950s and 1960s and coining the phrase in the first place.
Here in the UK, televised blooper compilations began with Denis Norden's It'll Be Alright On The Night in 1977, while the BBC began producing their own series, Auntie's Bloomers, in 1991. But these shows pulled together outtakes from a wide range of shows. As for a compilation of mistakes specific to a single show - who would possibly buy that?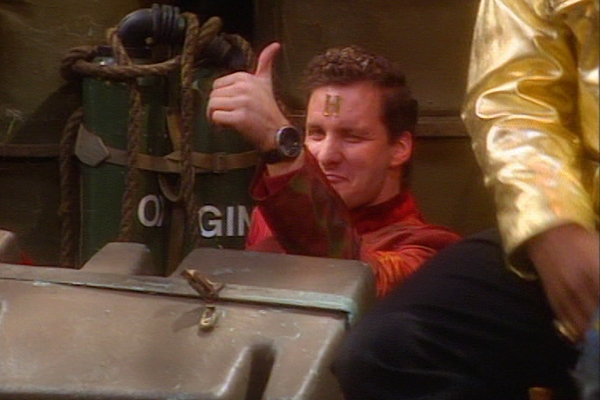 The answer, of course, was Red Dwarf fans. While 1994 featured no new series of the show, there was still plenty of commercial activity, including the release of 1992's Series V on VHS. But the big Red Dwarf item in everyone's Christmas stockings that year was a 51-minute video whose cover promised "Red Dwarf as you've never seen it before... an hilarious, unmissable chance to look behind the scenes of the Red Dwarf universe and witness the cast and scenery fall apart."
The potential of a Red Dwarf outtakes compilation to draw fans in had been demonstrated when Rob and Doug turned up at the 1993 Dimension Jump convention with a rough cut blooper reel - but even so, Smeg Ups was a punt. Nothing like it had been produced in this way before - and what's more, it wasn't only trailblazing in terms of selling a reel of outtakes from a single show, but also in providing additional bonus material.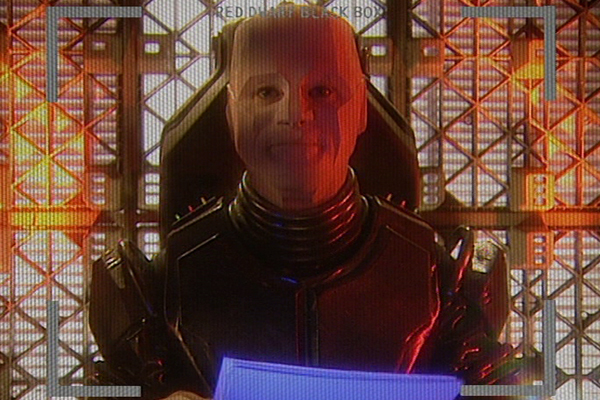 The clips were linked together by brand new footage, performed by Robert Llewellyn as Kryten and written by him and Doug - including a particularly fan-targeted section in which Kryten answered the "ten most asked questions about Red Dwarf", which were almost entirely continuity niggles. And even more excitingly, in an era before DVD special features, the tape featured the "original ending" - that is, the "urine recyc" postscript - of Series VI's Out of Time, still at that point the most recently-transmitted Red Dwarf episode!
Smeg Ups was released in November 1994, and was an immediate Christmas hit; so it was no surprise when a year later, we were treated to the follow-up, Smeg Outs. Where Ups had only featured outtakes from Series IV-VI, the sequel covered the first three series. This time around, Craig joined Robert for the links, and the bonus feature was the "full length smegmix" of Tongue Tied - at the time, the only place you could get a full-length version of the song and video, with added Claymation sequences to boot.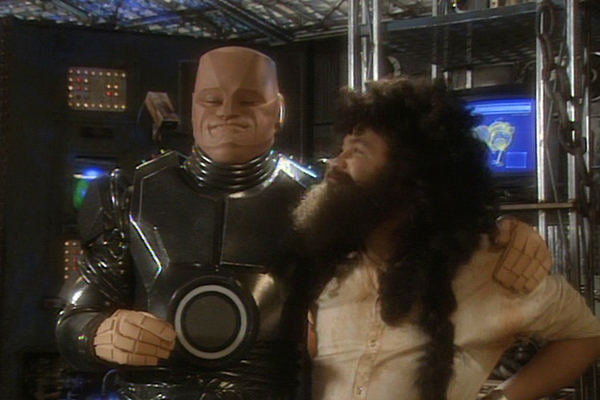 The success of both Smeg tapes led to other shows getting similar compilations - perhaps most notably, another Ed Bye-directed series, Bottom, sold plenty of copies of its 18-rated Bottom Fluff tape in 1996 - but meanwhile, it now became the case that no Red Dwarf production could pass without its Smeg Ups getting compiled.
Red Dwarf Night in 1998 saw another new compilation produced, with clips from the previous videos added to brand new Series VII outtakes and yet more new links. And when the DVD releases began in 2002, each individual series got its own dedicated compilation. This tradition has carried on throughout each new production, too - from Back to Earth through Series X, XI and XII, there's always a new set of Smeg Ups on the disc to enjoy.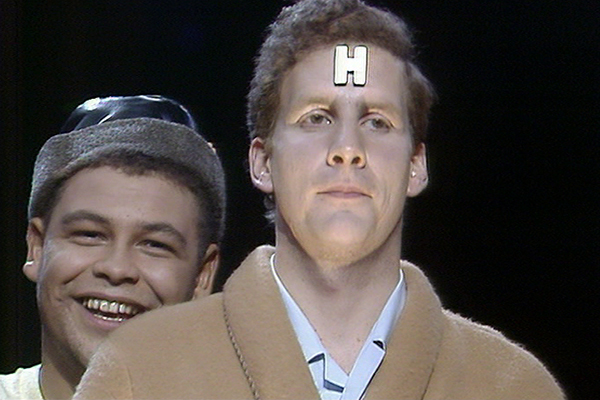 The Smeg Ups have become such a key part of Red Dwarf lore that many moments from them are as memorable and quotable to fans as the episodes they derive from - and it's something that the cast themselves play up to. Over the course of a long Red Dwarf shooting night, it's possible for energy levels to flag if the rhythm of scenes is broken up by unavoidable mistakes. But a Kenneth Williams impersonation from Chris here, a Northern-accented grump from Robert there, or a well-timed chorus of all the cast giving a David Coleman-esque "EEEEEXTRAORDINARY!" can be just the tonic to keep the audience laughing - all the more so because it's a reminder of beloved moments from those original tapes.
So while a smooth, hitch-free production is all anyone who makes a television show can ever dream of, at least here at Red Dwarf we know that if anything does go wrong, there's going to be that little bit extra to enjoy once the shows are completed...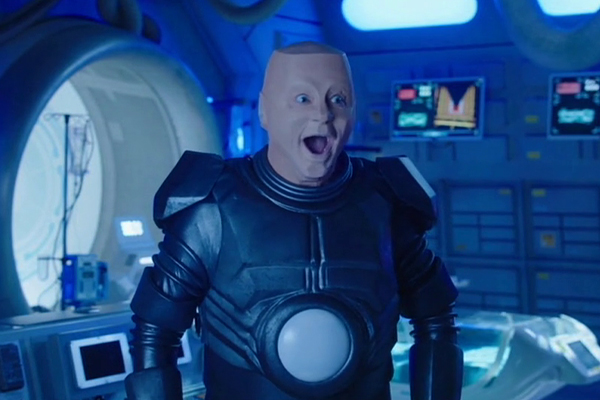 The Red Dwarf special will air on Dave later in 2020!